Construction returns to the Segregation Wall in Beit Jala city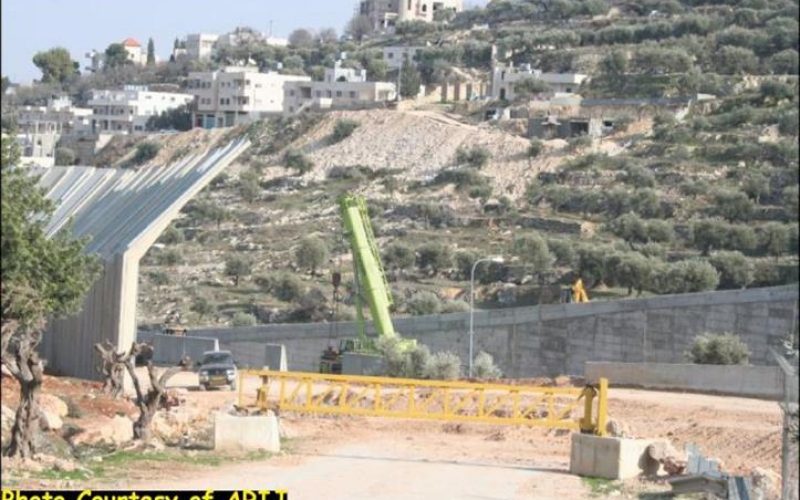 On the 23
rd
of January, 2011, the Israeli Occupation machinery backed by Israeli Border Police commenced the
construction
of additional sections of the Segregation
Wall
on lands of
Beit Jala city,
in the tunnel's road
area to connect with the existing sections that wrap part of the Israeli bypass road (# 60) in the area, locally know as the 'tunnel's road'. It is worth mentioning that the construction of the segregation wall in this area aims to provide protection to Israeli settlers driving the tunnel's road from Jerusalem city to reach Israeli settlements south of Bethlehem area (in Gush Etzion settlement bloc) and those settlements inside Hebron city and vice versa. See Photos
On March 2, 2011, the Israeli Occupation bulldozers razed the lands in the area of the tunnel's road preparing for the installation of these wall blocks which in turn caused losses to Palestinian land owners as tens of Old Roman Olive trees were uprooted and vast areas of Palestinian lands were also razed for that purpose.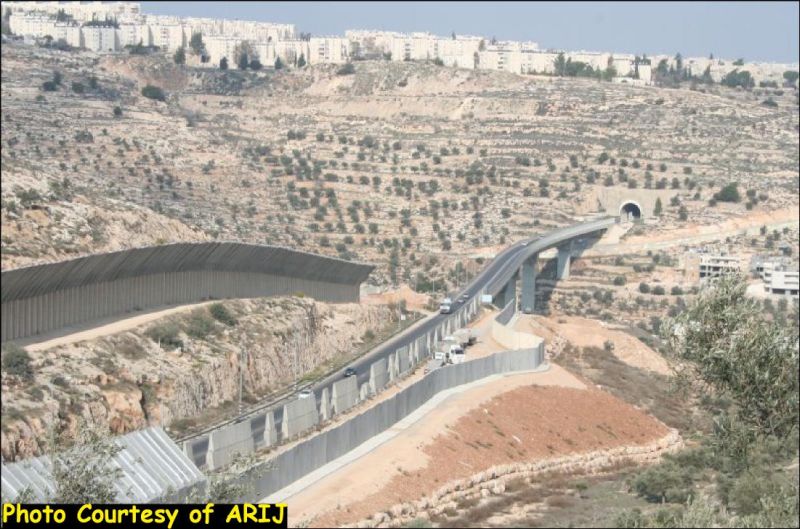 Photo 1

:
The Tunnel's road on lands of Beit

Jala city
The Israeli Occupation Authorities seek from behind the work of completing the construction of the segregation wall on lands of Beit Jala city to control as much land as possible for the expansion of existing Israeli settlements, (Gilo and Har Gilo), as well as implementing other colonial plans that were set to be built on the lands that will be isolated by the wall once completed, in addition to isolating the city of Beit Jala from Jerusalem and its environs. See
Map 1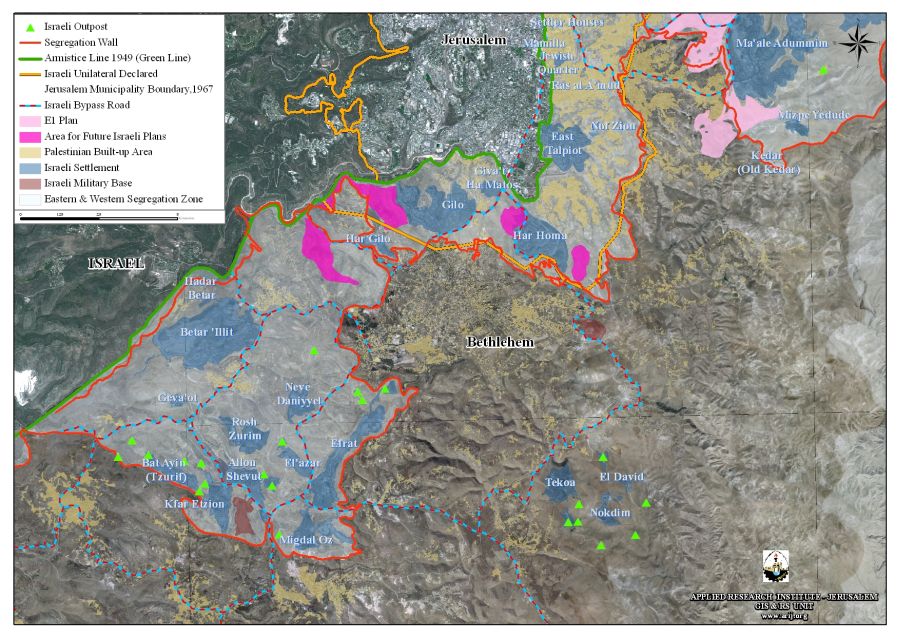 Map 1: Segregation the city of Beit Jala (Bethlehem Governorate) from
Jerusalem and its environs through the construction of the wall

:::::::::::::::_
[1]
The 'Tunnel's road
' bypasses
Bethlehem
Governorate from the west and separates the western rural areas from the main urban areas. It was constructed following the Oslo II Accords of 1995 and is only used by Israeli settlers, Israeli forces, foreigners, and Palestinians who hold valid permits issued by the District Coordination Office in Bethlehem. The Tunnel Road has a double construction; stretching from the western areas of Bethlehem, heading towards Beit Jala Lands and penetrating through as a high bridge reinforced by huge concrete rectangular rams and crossing over the Olive cultivated lands of Beit Jala residents; it then submerge into a tunnel that continues to penetrate more of Beit Jala city lands towards Jerusalem.
Prepared by