The Israeli Occupation Threatens to wipe out Khirbit Tawil al Shih (Al Daqiqa)
Violation: threatening to demolish 19 residential, educational, agricultural, and residential structures.
Date: October 14, 2010.
Victims: Khirbit Tawil al Shih residents.
Perpetrators: the Israeli Occupation Civil Administration – Higher Organization Council.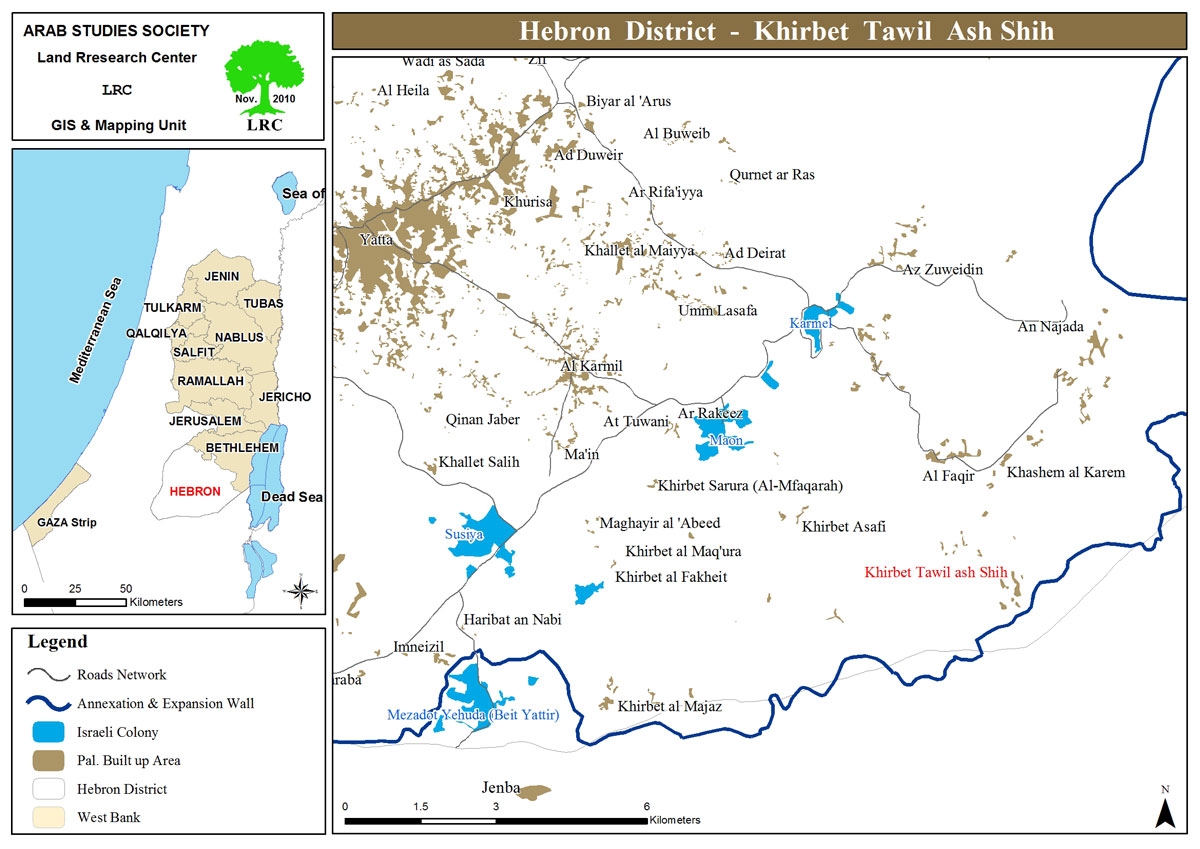 The Israeli Occupation Authorities threatened to devastate classrooms, a water well, residential tents, and barns in Khirbit al Daqiqa in Msafer, Southern Yatta town. The Israeli Occupation Authorities handed demolition orders against 4 classrooms and a water well in Al Daqiqa. They also issued orders designated against residential and non-residential tents in addition to barns owned by the locals.
Orders 1-4: photocopies of the issued orders
According to Odeh al Najada, the Israeli Occupation Authorities had handed stop-work orders against tents and barns in the village four years ago. This time, they issued orders entitled "stop-work prior to demolition orders" against what is left of the locals structures. Al Najada said:"99% of the village structures have received demolition orders either now or in previous years. Even the village sole mosque was not spared; the mosque that is built of metal received an order 4 years ago."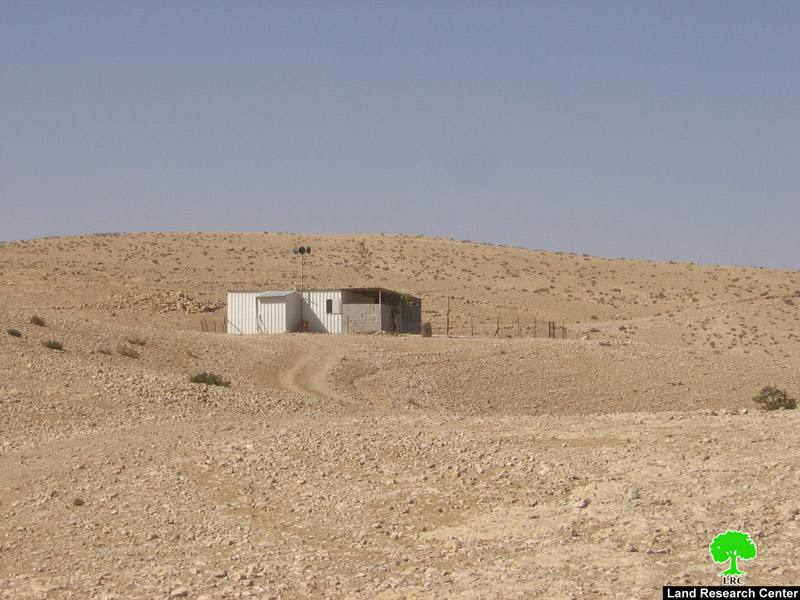 Picture 1: Al Daqiqa Mosque
Al Najada pointed that the Israeli Occupation Authorites intend to drive the people out of their homes by conducting such extreme measures. They intend to facilitate the colonial expansion in the area. He added that the residents have been occupying these lands for decades and that his ancestors had settled in the area before the establishment of the "Israeli State". Odeh's father (80) recalled the year 1951 when Zionist bandits assaulted the village and set two tent alight while the residents inside.
Table 1: receivers of the orders:
No

Victim

Area (m2)

Number of structures

Family members

Children (under 18)

Structure type

pic

1

Jamil al Najada

120

3

12

3

2 residential tents + barn

2 – 3 – 4

2

Khalid al Najada

50

2

4

2

Residential room + tent

5

3

Ibrahim al Najada

50

3

4

3

2 residential rooms + kitchen

6

4

Mohammad Amer

60

2

8

2

Residential tent, room

7

5

Adnan Ka'abna

70

3

7

3

2 residential room + tent

8 – 9

6

Ibrahim Ka'abna

5

1

4

1

Water circulate

10

7

Yusuf Ka'abna

20

1

4

1

Metal plates barn

11

8

Husein Ka'abna

17

1

3

1

Residential room

12

Total

392

16

46

16
As for the local school; the Israelis threatened to destroy 4 classrooms, a water circulate, and a well. The classrooms total area is around 100 m2 and were built in 2009 out of cement and metal plates. Around 30 students (1st to 6th grade) benefit from the school before they continue their education in Arab al Ka'abna School, 3 km away from Al Daqiqa.
Picture 13

:
one of the threatened class

rooms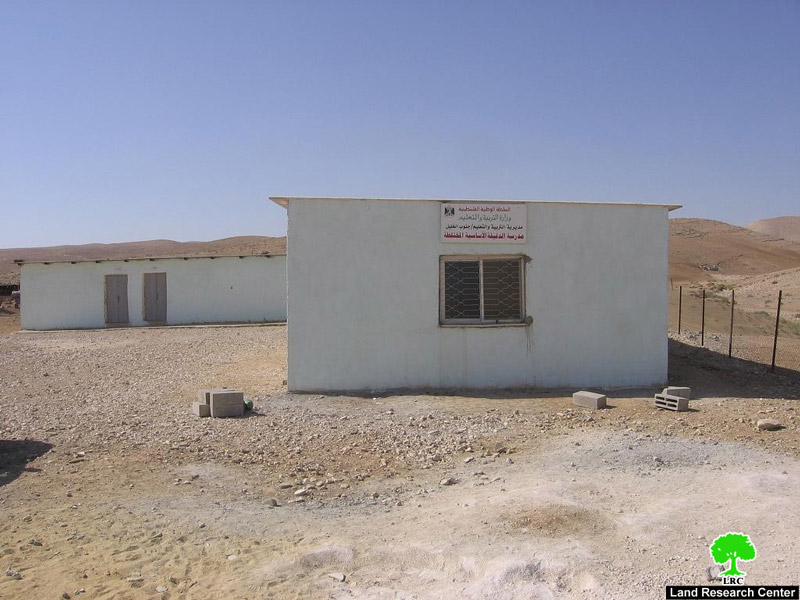 Picture 14

:
Al Daqiqa

School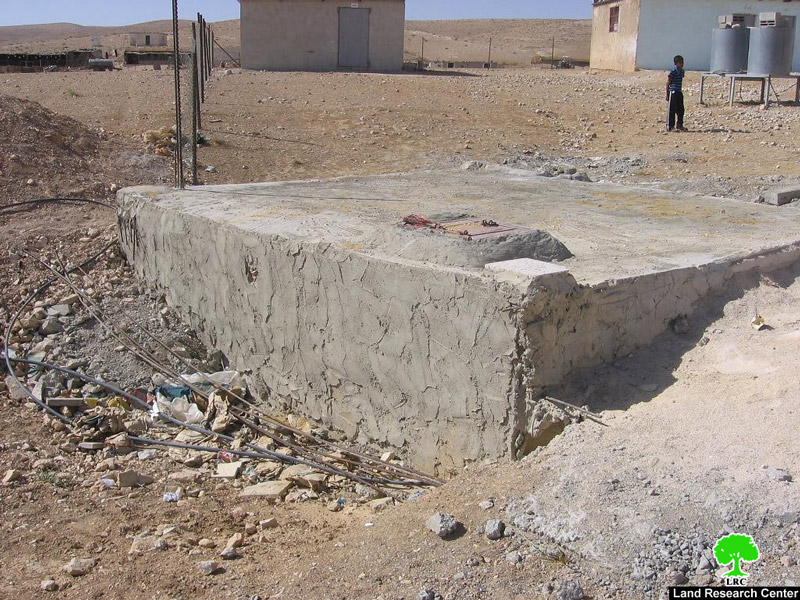 Picture 15

:

the threatened well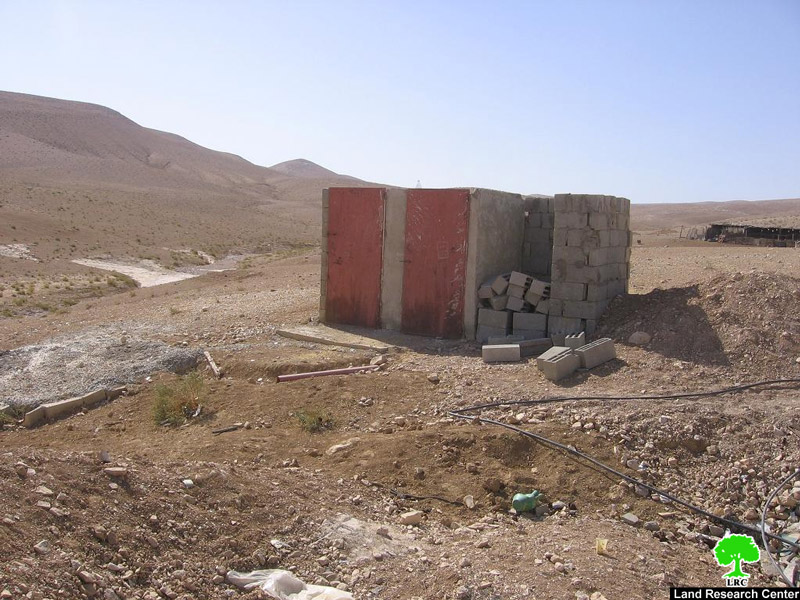 Picture 16

: the threatened

WC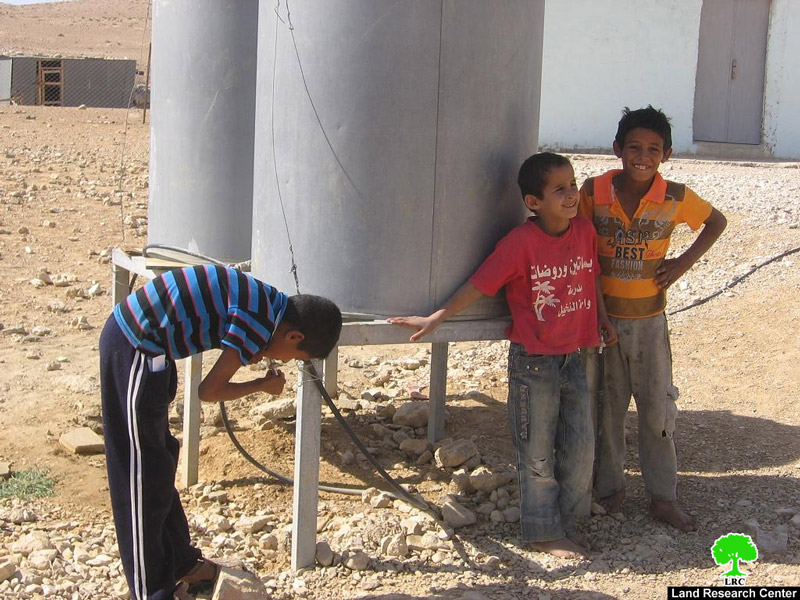 Picture 17

: Al Daqiqa school

pupils
Khirbit al Daqiqa:
It is a residential gathering in the nomads style; it is inhabited by around 300 people inhabiting a valley in Msafer area. Al Daqiqa is located to the south east of Yatta town; most of its structures are tents but it also includes some cement houses roofed with metal plates.
The locals depend on agriculture and herding in their living. The village lacks the basic services and depends solely on rain water for watering plants and herds. The locals use gasoline and wood for heating and cooking. Its borders extend to area within the "green line". After the Israeli conquest of Palestine in 1948, the village area shrank to 3 km2 which varies between herding and agricultural areas.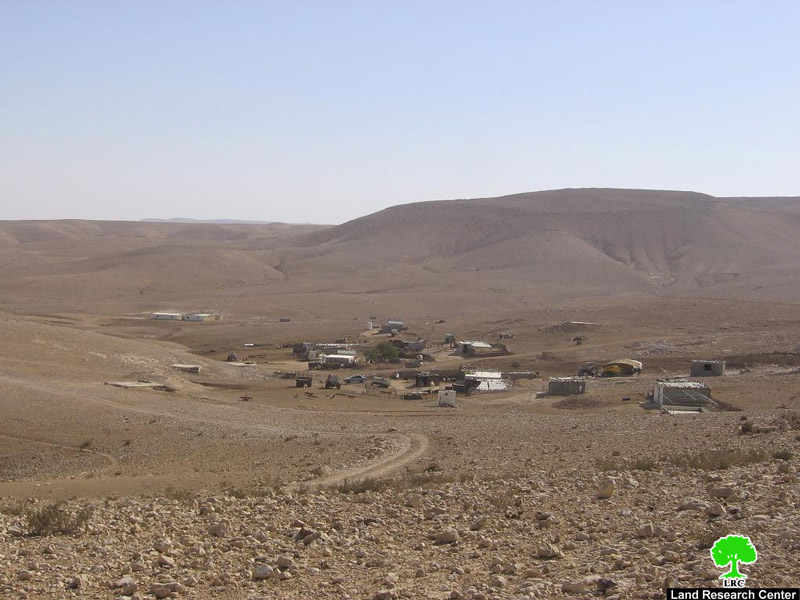 Picture 18: Al Daqiqa
It is bordered by a wall from the east and south; the wall was planned to be constructed 10 years ago but the work stopped for unclear reasons. It is also bordered by Yatta (west) and Khashm al Daraj (north). Al Daqiqa had suffered from numerous aggressions since 1948. the Israeli Occupation demolished 7 houses in 2004. The process of chasing shepherds and threatening to confiscate their herds by the Israeli Environmental Agency is unstoppable. The villagers also suffers from the Israeli patrols who break into the village frequently, especially during the night.