Stop-work and Demolition Orders against a Number of Water Wells in Khirbit Susiya in Yatta Town
Violation: stop-work and demolition orders issued against three water wells and two water circulates.
Violators: the Israeli Occupation Civil Administration – the Higher Organization Committee.
Victims: Al Nawj'a family.
Date: October 4, 2010.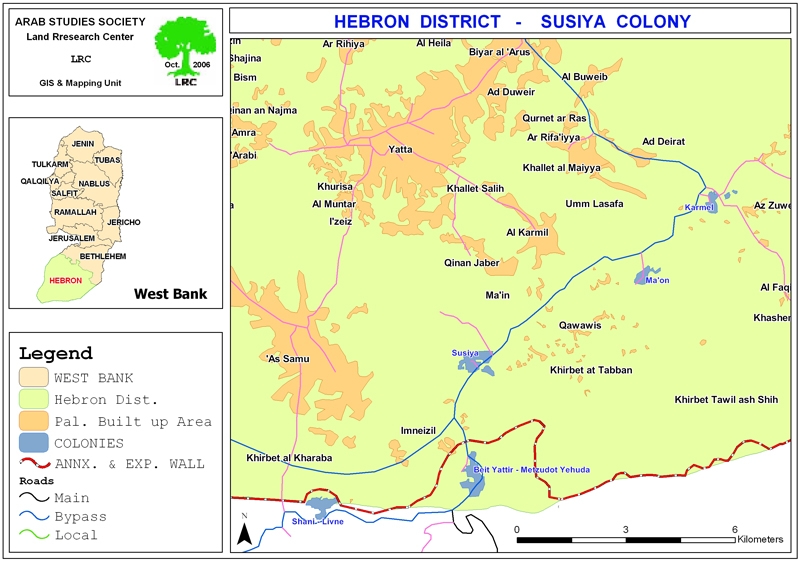 Details:
On October 4, 2010, the Israeli Occupation Authorities handed the people of Susiya, located to the south of Yatta town in Hebron Governorate, orders to remove two water circulates (toilets) built out of steel.
The WCs were a grant from the Hydrologen Organization and they belonged to:
1.
Mohammad al Nawaj'a; it serves a ten-member-family. It was provided at the beginning of the current year.
2.
Fawziyya al Nawaj'a; it serves a fourteen-member-family. It was also provided at the beginning of the current year.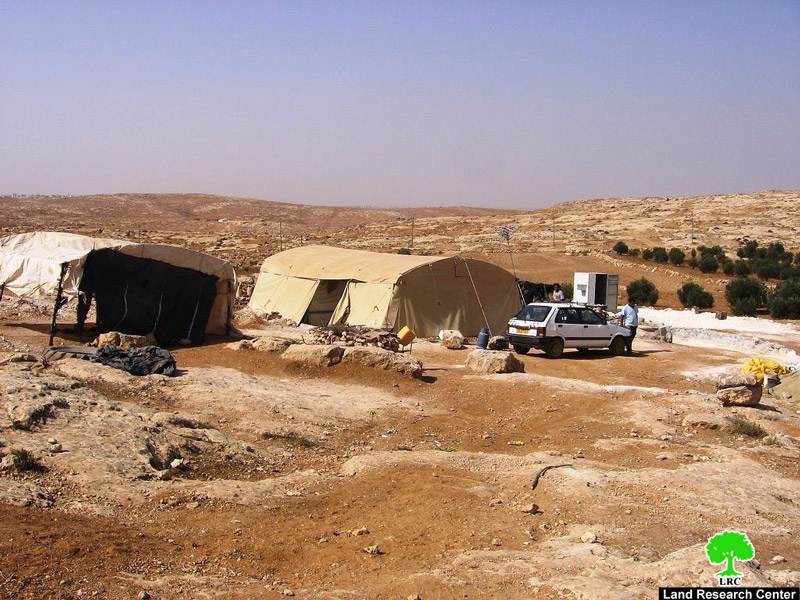 Picture 1

:
Fawziyya al Nawaj'a

residence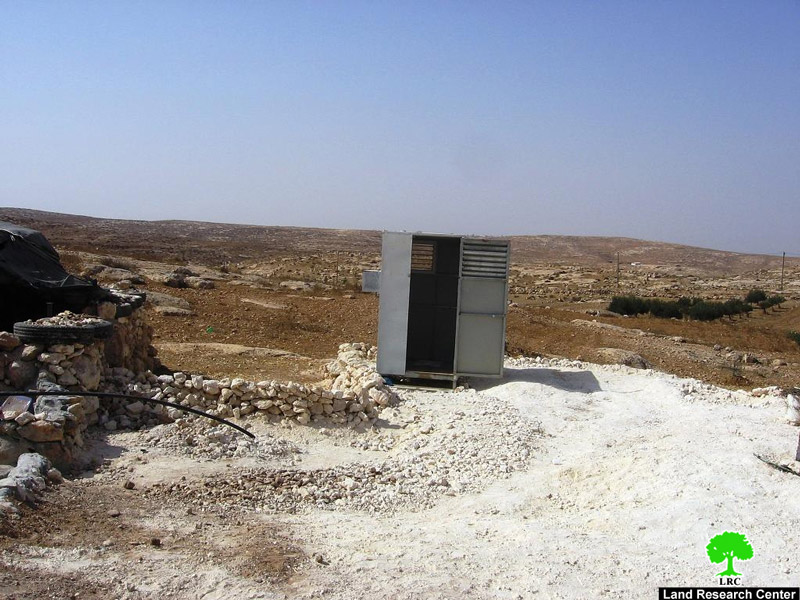 Picture 2

:
one of the threatened

WCs
The Israeli Occupation Authorities ordered the immediate stoppage of the drilling of three water wells. The wells are being drilled as part of a project funded by the Union of Agricultural Work Committees in Susiya. The project aims to reduce the scarcity of water in the area to enable the locals to use the water for agricultural purposes.
Picture 3-5: the targeted wells
Two of the targeted wells are still under construction; though the third is ready to be used. It must be pointed that Susiya colony lies over huge areas of Susiya historical area. Al Nawaj'a family, the largest clan in the area, suffers from different sorts of aggressions inflicted by the Israeli colonists.