Demolition Orders Aiming at Displacing Wadi Abu Jheish community in Yatta – Hebron
Wadi Abu Jheish in Yatta – Hebron Governorate
Violation: Issuing of demolition orders against 10 residential and agricultural structures.
Date: October 4th, 2010.
Details:
Israeli occupation authorities distributed on the 4th of October, 2010, a number of demolition orders calling for the destruction of an entire community in the area of Wadi Jheish south of Khirbet Susiya in Yatta, Hebron.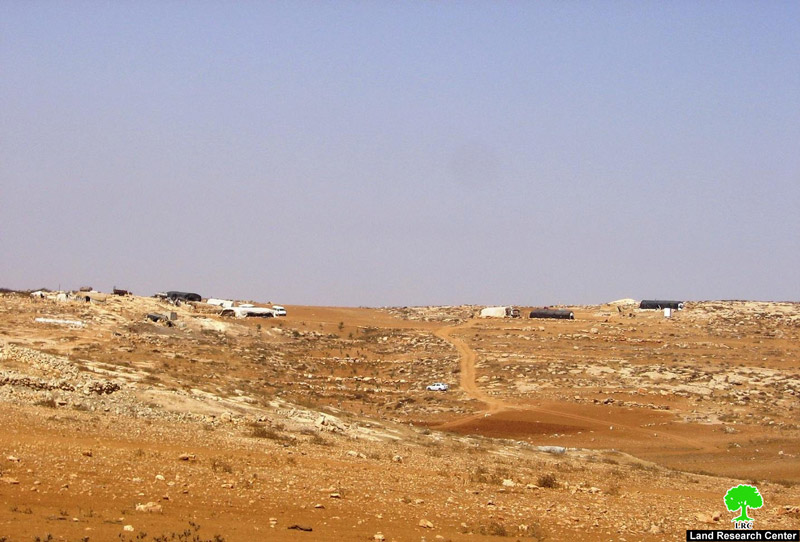 Photo 1: General view of Wadi Jheish.
Mr. Fuad Al Nawaja'a, one of the residents of the Wadi, indicated that the so-called Israeli "Civil" Administration raided the area and distributed the said orders to all structures in the area.
Examples of the Orders
The structures include tents for humans, animal pens as well as water cisterns used to meet the drinking water needs of the population.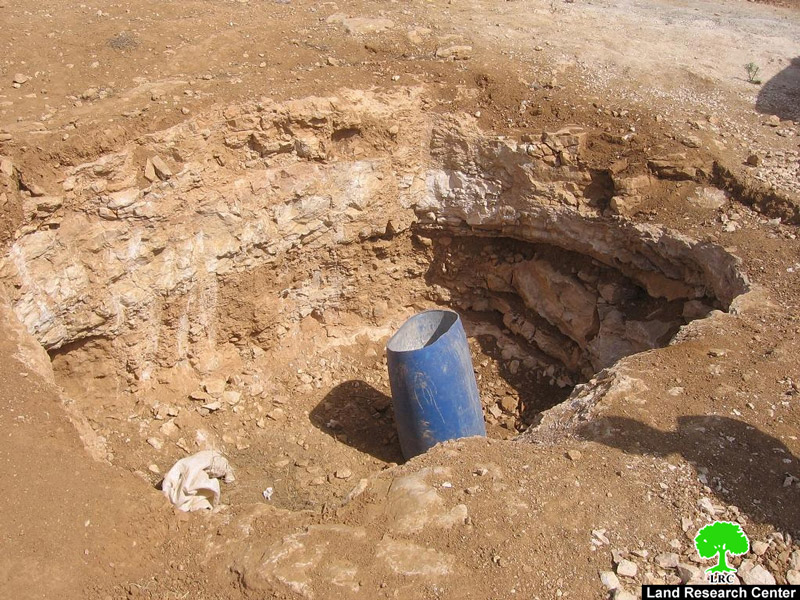 Photo 2: A water cistern in Wadi Jheish that received a Stop Work Order.
Similar to other communities located in the vicinity of colonies, Wadi Jheish suffers from repeated attacks by colonists including chasing herders off, preventing farmers from reaching their lands in addition to repeated nightly incursions into the tents of the Wadi.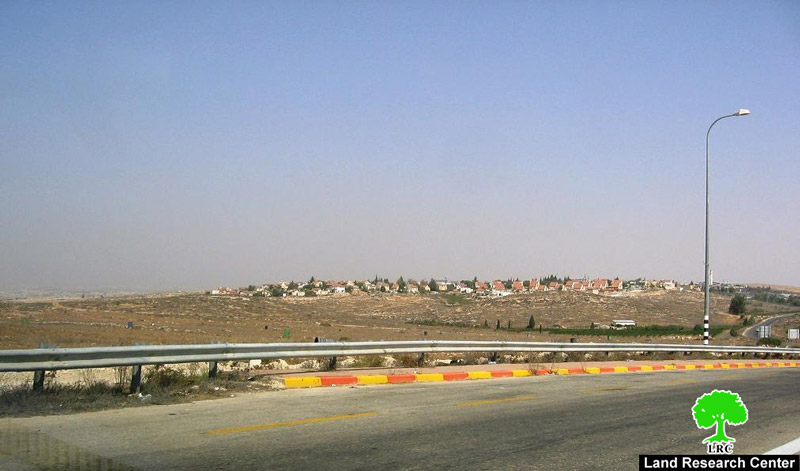 Photo 3: The colony of Susiya overlooking Wadi Jheish
Orders 1-3: The following table provides additional information on the targeted structures:
No.

Name

No. of Structures

Family Members

No. of Children

Area in m2

Type of Structures

Year of Building

1

Ibraheem Ismaeil Al Nawaja'a

3

7

3

50

Tent

2007

70

Animal pen

2007

50

Animal brux

2005

2

Fuad Ibrahim Al Nawaja'a

1

2

—–

36

Tent

2004

3

Nidal Ibrahim Al Nawaja'a

1

5

3

36

Tent

2004

4

Khalil Al Nawaja'a

4

2

—–

170

Tents, animal pens and bruxes

1985

5

The community

1

Bathroom unit used by the residents of the Wadi

10

16

6

412
It has to be noted that all of the targeted tents and bruxes were purchased by the members of the community themselves except for one tent that was donated by the Palestinian Hydrology Group.
The Land Research Center warns from the results of the demolition of this Khirbet as it is a stark violation of all aspects of International Law especially the right to adequate housing, the right to personal property and the right to live in dignity. The Center calls upon the international community to provide protection for the Palestinians and their property in the West Bank.