Unstoppable demolitions in Abu al 'Urqan – Hebron Governorate
On July 15, 2010, Israeli dozers demolished two houses in Abu al 'Urqan village to the south of Dura. The locals stated that two bulldozers accompanied by tens of troops raided the village and immediately commenced the demolitions. The owners said that parts of the residences were still under construction although the families were living there.
The house belonged to:
1.
Mustapha al Shwamra:
his one-storey, 230-square meter- house which is built out of cement blocks and was formed of 5 bedrooms, bathroom, kitchen, and a living room was demolished by the Israelis.
The house was built in 2007 and sheltered 8 people including 6 children.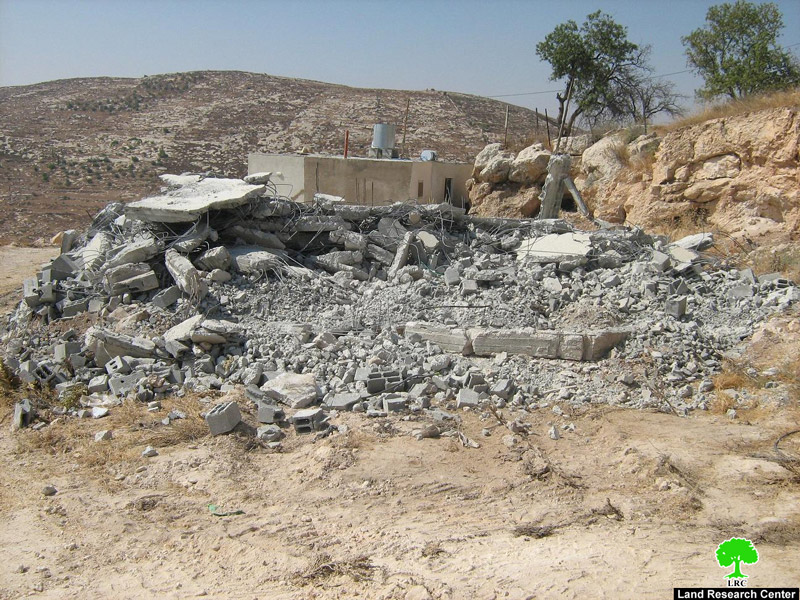 Picture 1: Mustapa's house ruins
2.
Fathi al Shawamra:
the Israelis leveled his one-story, 250-square meter- house. The house was built of cement blocks and consisted of 7 bedrooms, 3 bathrooms, a kitchen, and a living room.
The construction was completed in 2007. Fathi, the sole supported or 7-member-family, lost a two-storey-house in 2005 thanks to the Israeli measures.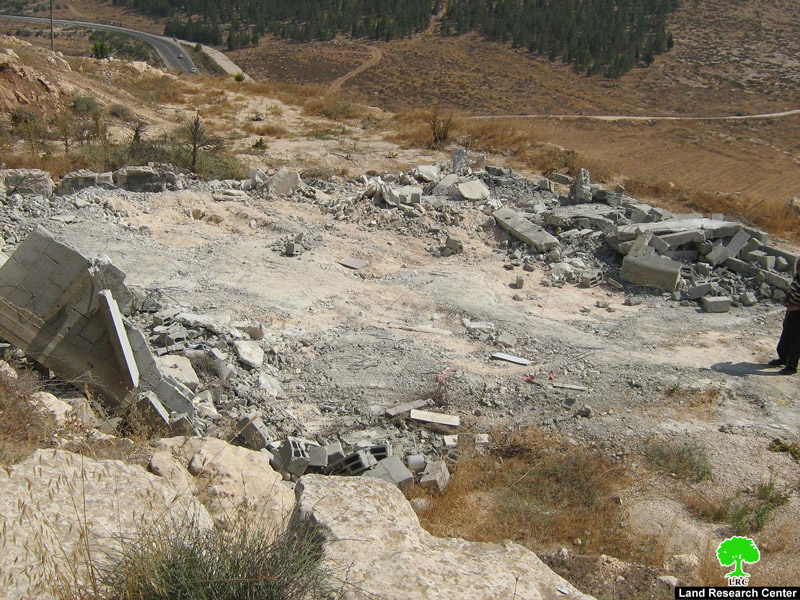 Picture 2: Fathi's house ruins
The Israelis also embedded an old well in the village using the house rubble. The well was a main source of water for many villagers. The Israelis issued stop-work orders against both structures on July 24, 2008 and demanded the owners to commence issuing the needed permits. Both owners presented the required documents in Beit El Military Court.
However, the Court's response was presented in a military order issued on June 26, 2010; the order was entitled 'last chance to object on demolition orders'. Their objection was futile. Few days later, the Israeli dozers demolished both houses.
Mr. Mohammad al Shawamra, Abu al 'Urqan Village Council President, stated that both houses are located in area classified 'B' according to Oslo accords. He said that they are located 150 meters away from area 'C'.
It must be pointed that both houses are located in the eastern side of the village, nearby Otniel colony which is built on the lands of As Samu', Abu al 'Urqan, and Karma.
Otniel Colony:
Demolishing both houses added to the Palestinians suffering in the village besides the financial losses. Such measures deprive the Palestinians from acquiring their natural right of adequate housing. In addition, Abu al 'Urqan villagers suffer from constant aggressions done by the colonists and the Israeli Army on various levels. Such aggressions range from uprooting trees to preventing people from getting to their lands and sometimes stealing crops.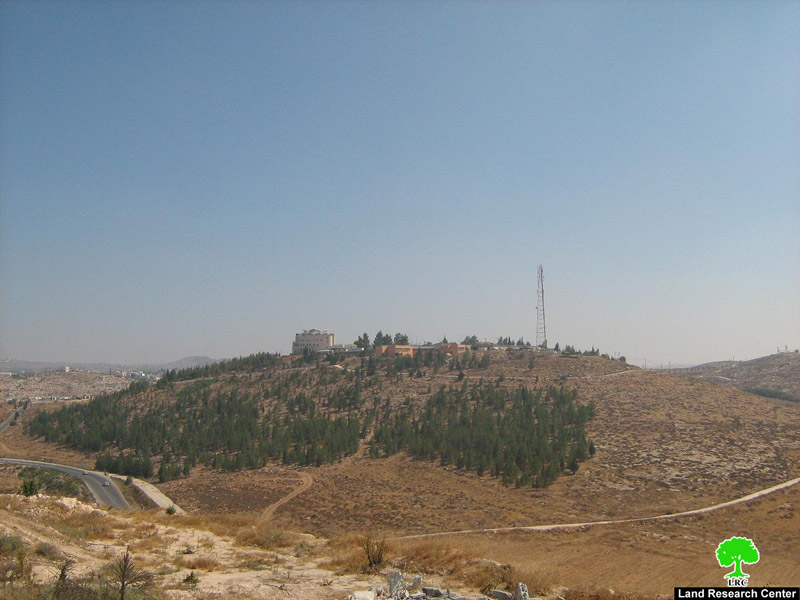 Abu al 'Urqan:
It is located to the south of Dura town and is inhabited by around 800 people; most of them are from Al Shawamra clan. The village includes within its boundaries an elementary school and a clinic and is administered by a village council. It is connected to an electricity and phone networks.