Road Renovation Deterrence in Al Ibqe'a Plain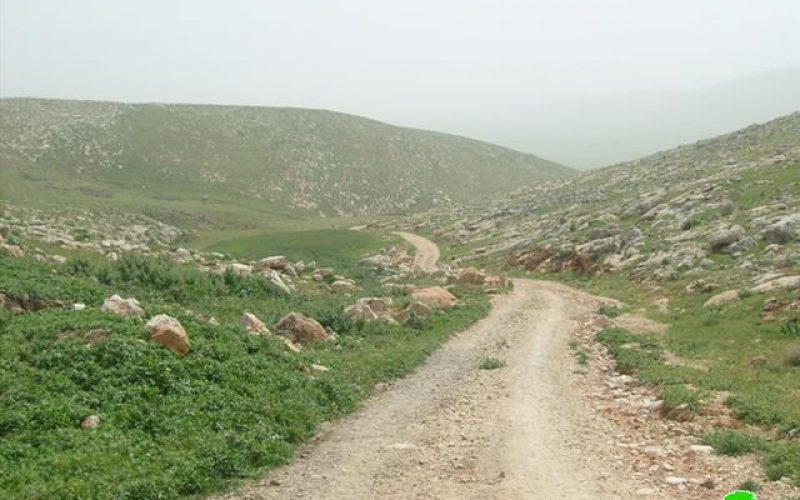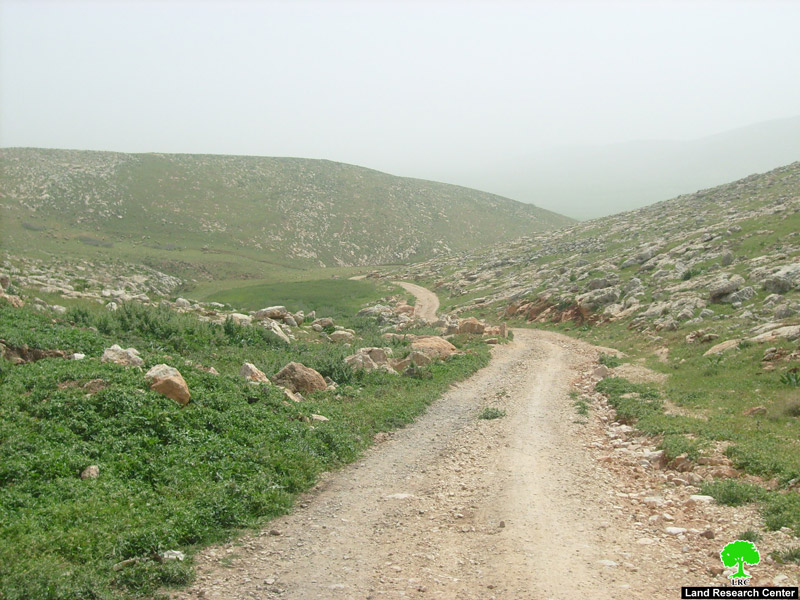 Violation: preventing renovation of an agricultural road connecting Al Ibqe'a Plain with Tubas city.
Violators: the Construction and Organization Committee in the Occupation Government.
Victims: nomads residing in (Yarza, Al Hadidiya, 'Atouf, Hamsa, and Al Ras al Ahmar).
Introduction:
Many nomad tribes living in the mountains of the Jordan valley suffer from daily aggressions rendering their lives miserable. These people suffering is not caused by their primitive style of living, which their content with, but is caused by 60 years of occupation by a ruthless enemy which pays no respect to human life, human rights or to the international laws.
These people, leading a very simple life, living in their tents and caves have adapted to their lifestyle which enabled them to exploit large areas of the Jordan Valley fertile lands. However, prosperity is forbidden by the Israeli Occupation which tended to expel these people from the Jordan Valley area which it considers as its eastern borders. So, it established tens of colonies on huge areas of Palestinian lands.
The Israeli Occupation imposes more hardship on the Palestinians
The Israeli Occupation Authorities announced previously that the nomads' gatherings spreading around the area are 'unrecognized gatherings'. Based on that, the Israeli vowed themselves to cleansing the area from such gatherings. 95% of the nomads structures are under constant demolition threats, in addition, it deprived them from the ability to lay any infrastructures.
By the beginning of June, 2010, the Israelis forbade any renovation of the agricultural road connecting Al Ibqe'a Plain with Tubas, rendering development impossible. It must be known that milling of the road had been stopped by the Israelis without showing any logical reasons back in 2008.
It seems that the Israelis tend to exterminate any chance of development in these rural communities which created miserable life conditions for more than 3500 people living in the area. They are forced to use livestock for transportation.
Picture 2: Al Ibqe'a Plain
Transportation is a day-to-day suffering for these people, especially in emergencies. On February 27, 2009, 15 years-old, Jamal al Fuqaha' was shot during an Israeli Army drill held around Yarza. His parents were not able to send him to the hospital on time and he died as a result. Two other kids had also received wounds.
In the same time, the villagers can feel nothing but jealousy from the Israeli colonists, who came from different parts of the globe, took over their lands, attack them on daily basis, and attempt to drive them out of their ancestors' lands, when they see the fancy buses serving them.
However, this is considered nothing compared to the fact that the Israeli colonies enjoy unstoppable water supply, electricity and phone networks, medical centers, schools, etc. things unavailable for the Palestinian rural communities. It must be pointed that the Israeli Occupation has turned more than 65% of the Northern Jordan Valley into military zones. These zones are used as training grounds or mine fields. Not to mention the huge areas taken over by the Israeli colonists.