Fresh Stop-Work Orders in Al Fawwar Camp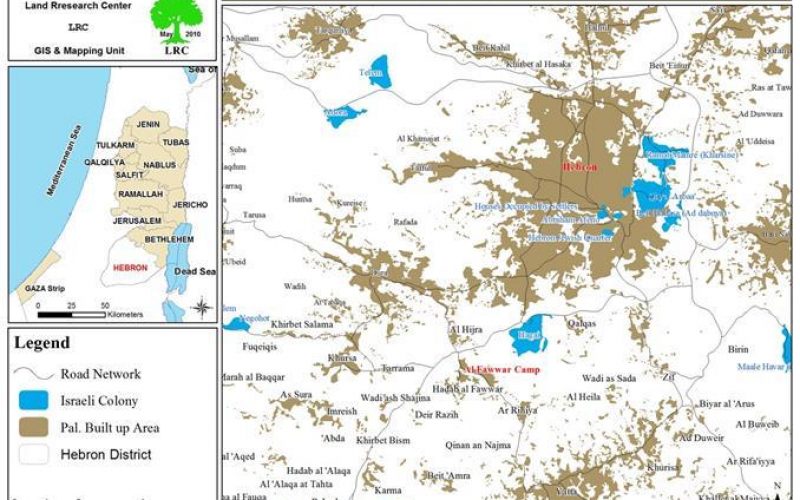 Violation: demolition orders against 6 houses and 3 agricultural wells.
Date: May 10, 2010.
Violators: the Israeli Occupation Higher Organization Council – the Inspection Committee.
Victims: a number of Palestinian families.
Details:
the Israeli Occupation Authorities handed stop-work and demolition orders to a number of Palestinian refugees residing in Al Fawwar camp, southern Hebron.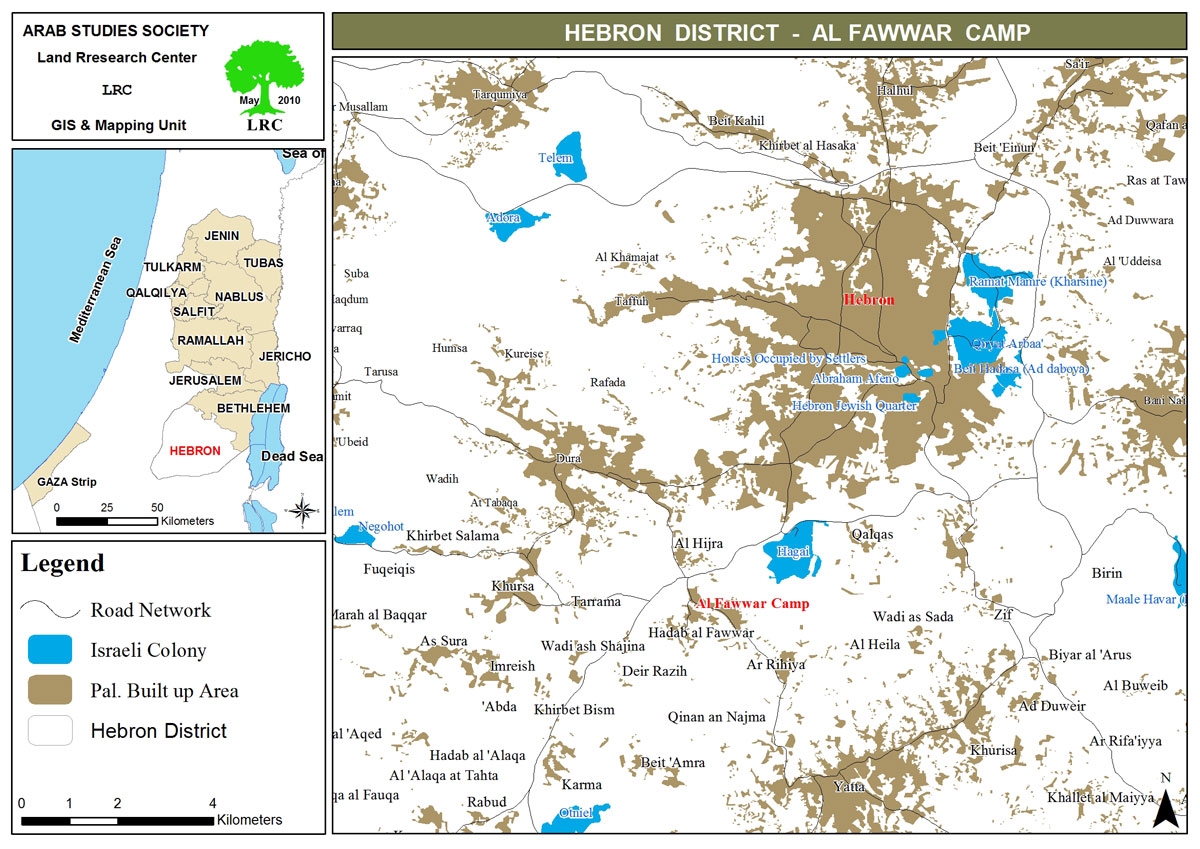 The owners stated that the Israeli soldiers broke into the camp and placed the orders on the front doors of the notified structures. The orders were issued against houses, agricultural wells, and bowers used by the Palestinian when working in their lands.
Jibreel al Sarahna stated to an LRC observer:' on May 10, 2010, the Israeli Occupation Authorities handed us a stop-work order issued against the house and an agricultural well. Is not compulsory evacuation of my ancestors in 1948 enough? The Israeli Occupation will never let the Palestinian Refugees live in peace, even if they are living in refugee camps.
The Israeli Occupation kicked my ancestors out of "Ajjor' in 1948. Now, they are strangling us to make us leave again'. Jibreel pointed that he has been living alongside the 9 members of his family in a 100 m2 house. He bought some land because of the urgent need for expansion and to construct a well, however, the Occupation Authorities issued a notice against both the house and the well under no-permit pretext.
Landlords and notified structures descriptions:
No.

Landlord

Number of structures

Area / Volume

Family members

Children

Structure type

Structure status

picture

# Number

1

Jibreel al Sarahna

1

80 m2

9

4

residence

inhabited

1+2

2

Jibreel al Sarahna

1

250 m3

0

0

Water well

Used

3

Mahmoud al Sarahna

1

70 m2

9

5

Residence

Inhabited

3

4

Mahmoud al Sarahna

1

30 m3

0

0

Water well

Used

4

5

Khalid al1Sarahna

1

25 m2

7

5

Warehouse

Used

5

6

Samir Hleqawi

1

170 m2

6

4

Residence

Under construction

6

7

Sami abu Fuda

1

20 m2

6

4

Agricultural room

Used

7+8

8

Sami abu Fuda

1

50 m3

0

0

Water well

Used

9

'Abeer al Tarman

1

20 m2

6

4

Bower

Used

9

9

43

26

6

385 m2

43

26

3

330 m3
According to the locals, these structures are located in rehabilitated by the Agricultural Relief (a Palestinian NGO) in an area called 'Al Qre" to the north of the camp.
Al Fawwar Camp:
The refugee camp is located to the south of Hebron City. It is inhabited by 7500 people; most of them are Palestinians who were arbitrarily evicted from their houses in 1948. The residents of the camp emigrated from 24 Palestinian villages which used to exist to the south and west of Hebron including (Tal al Safi, Sammil, Al Falouja, Deir al Thaban, etc).
The camp total area is 273 dunums and is built on leased land. The UNRWA act as an administrator in the camp which has 6 schools, 4 UN schools, and two managed by the Palestinian Ministry of Education. The camp also includes a clinic, a medical centre, rehabilitation centre, child care centre, and other societies.
Picture 8 & 9: Al Fawwar Camp
The dwellers of the camp suffer, like any other refugee camp, from high unemployment rates.