Adh Dhahiriya Northern Entrance "As Samu' Crossroad"Opened or closed??!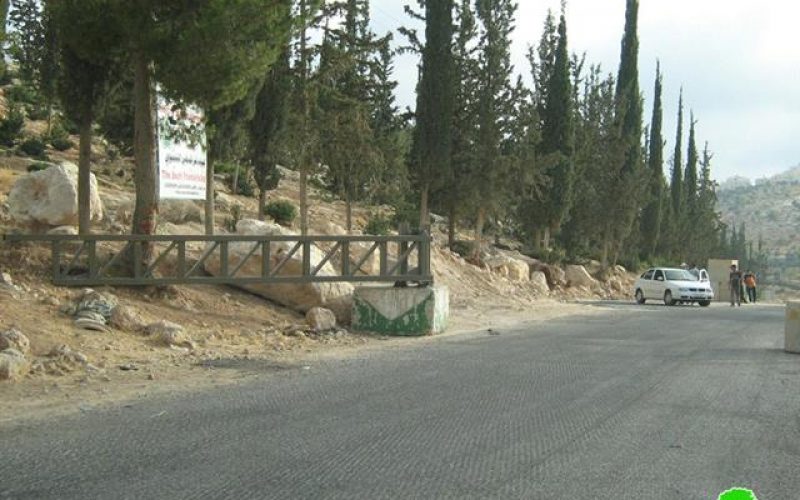 The Israeli Occupation forces had announced the re-opening Adh Dhahiriya northern entrance after ten years of closure. After the Israeli Occupation Government announcement about the removal of 60 road closures around the West Bank, Military dozers removed the rocks and the earth mound blocking the entrance. However, they placed an iron gate and cement blocks on the entrance, which is considered 'unusual'.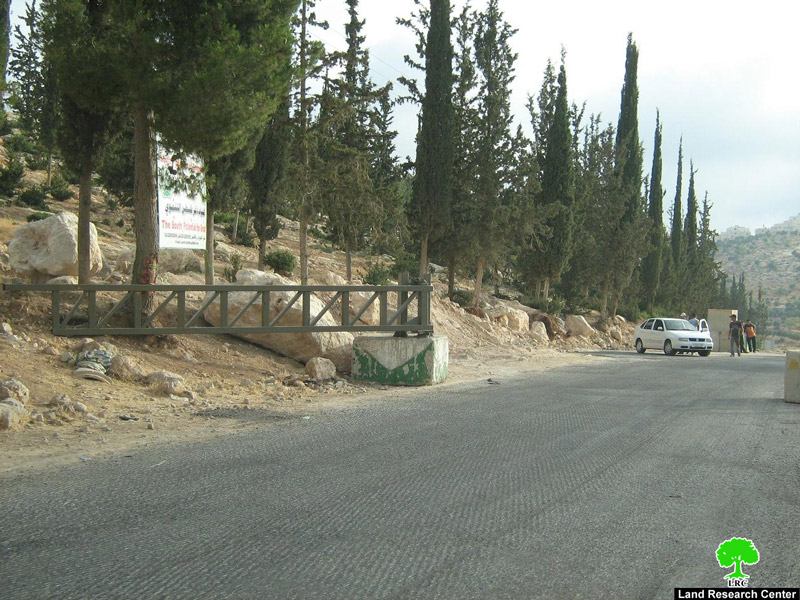 Picture 1: the Iron Gate placed following re-opening the crossroad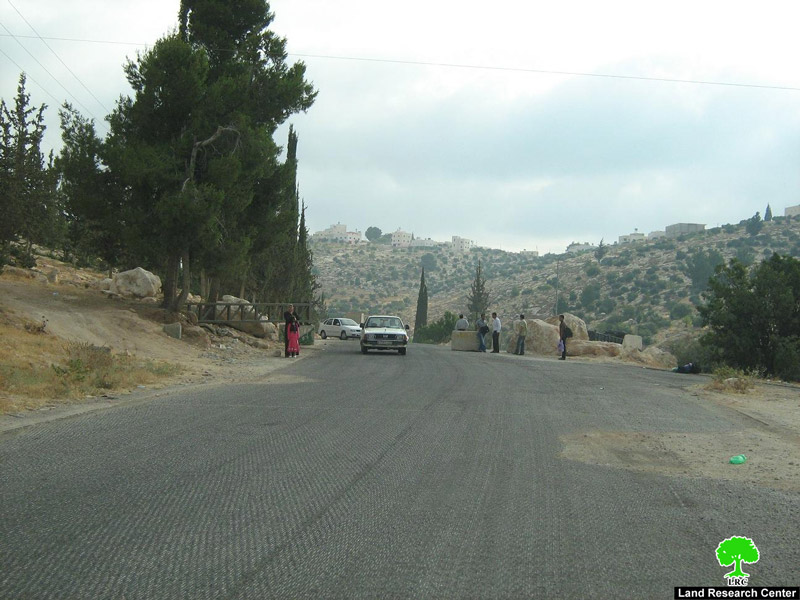 Picture 2: re-opened entrance
The Israeli Occupation Forces blocked the entrance since 2001 claiming that it is protecting 'Etne'el' colony which is built on Palestinian lands near the crossroad.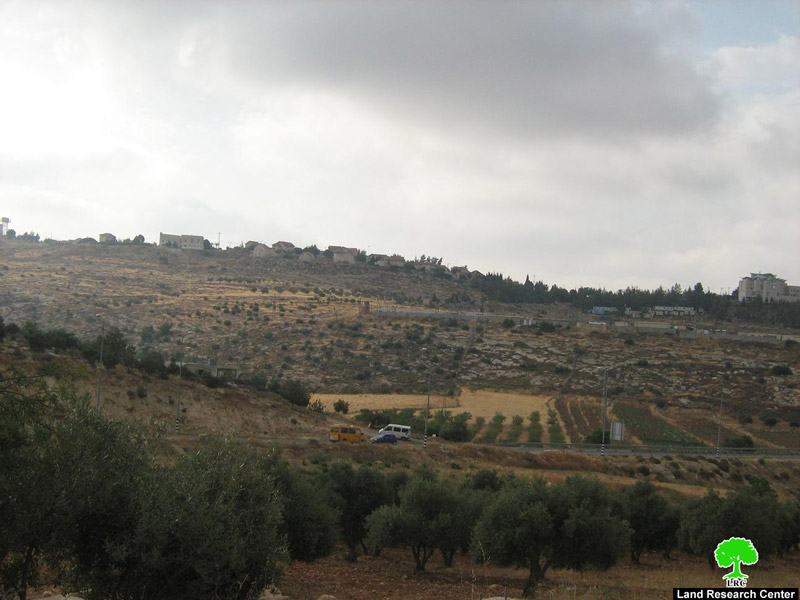 Picture 3: Etne'el colony
The closure of this road formed a huge obstacle in the face of traffic between Kurza, Rabud, and Abu al 'Asja from one side and Hebron city and Dura town from the other. As an alternative, Palestinians were forced to use a much longer, unpaved, and rough road.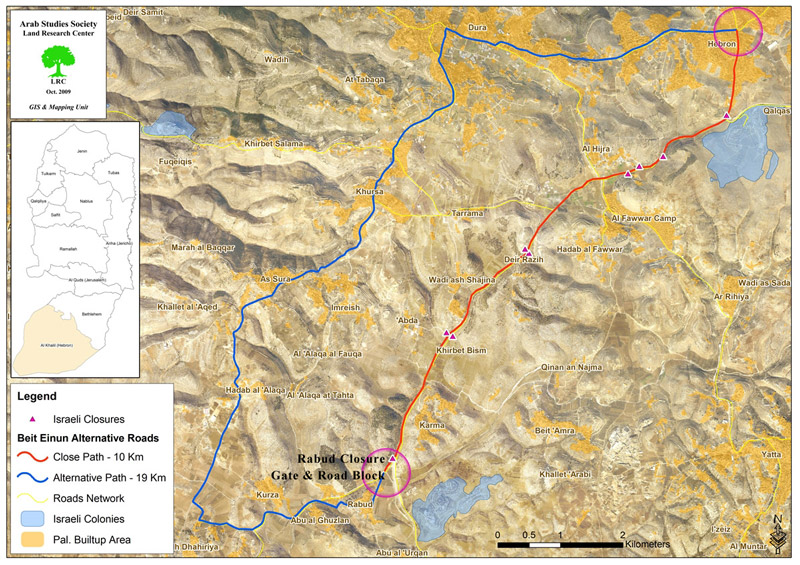 As a result of the closure, the traffic from Adh Dhahiriya to Hebron city was rerouted using 'Marj Duma road' and covering the villages of Al Hadab, As Surra, and Khursa and by-passing Kurza, Rabud, and Abu al 'Asja which made traveling to and from these villages very difficult.
5 months earlier, Adh Dhahiriya Municipality commenced renovating 'Marj Duma road'; the millings forced the locals to look for an alternative again which was found by passing through some gaps in the earth mound blocking the crossroad.
However, Israeli Army Dozers refilled the gaps making it impossible to pass through. The dozers sabotaged the main water pipes supplying Adh Dhahiriya, leaving the town waterless for a few days.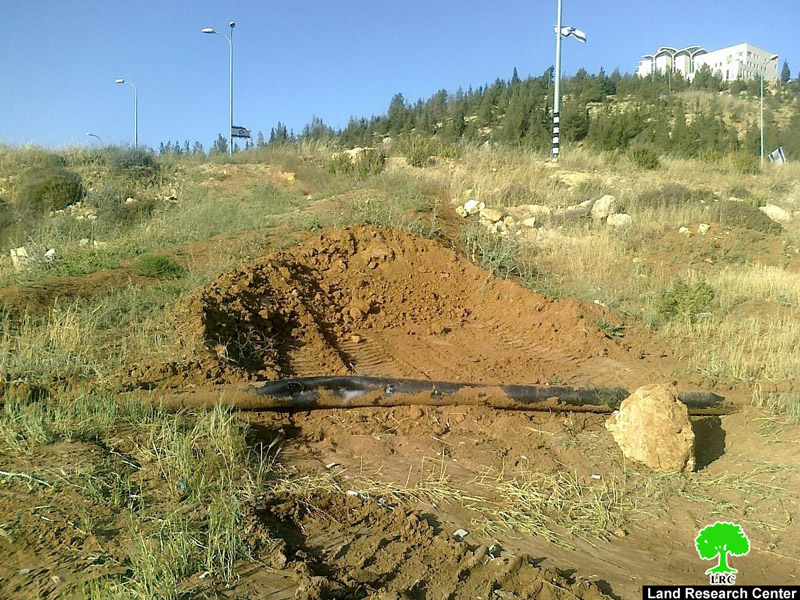 Picture 4: sabotaged water pipe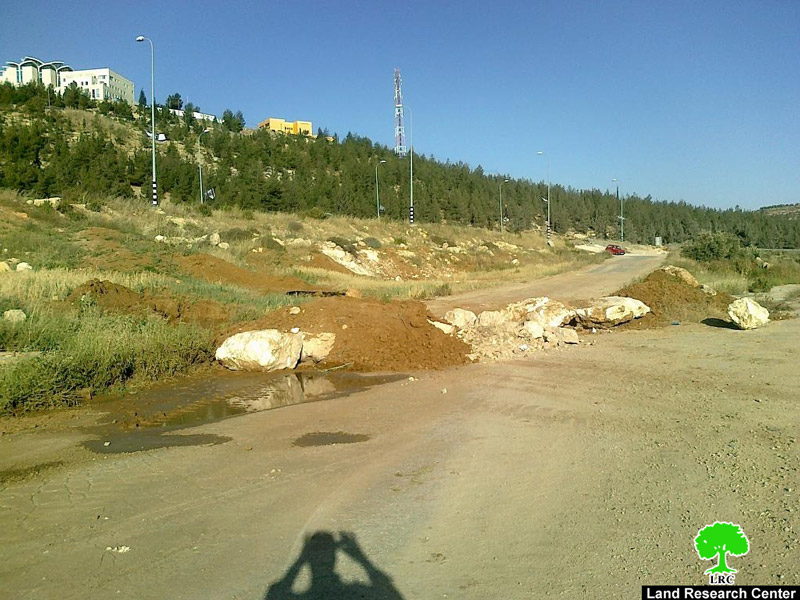 Picture 5: the closure of the gaps
Now, people are being slightly positive about the reopening since the Israelis have placed a gate on the entrance which might be used to close it any moment. On the other hand, the owners of some businesses around the area need thousands of shekels to re-operate their businesses which have been closed for ten years. Also, they are not confident about the opening.
Adh Dhahiriya Municipality is renovating the road connecting As Samu' crossroad and Kurza village.