Yizhar Colonists Escalating their Aggressions in Huwwara village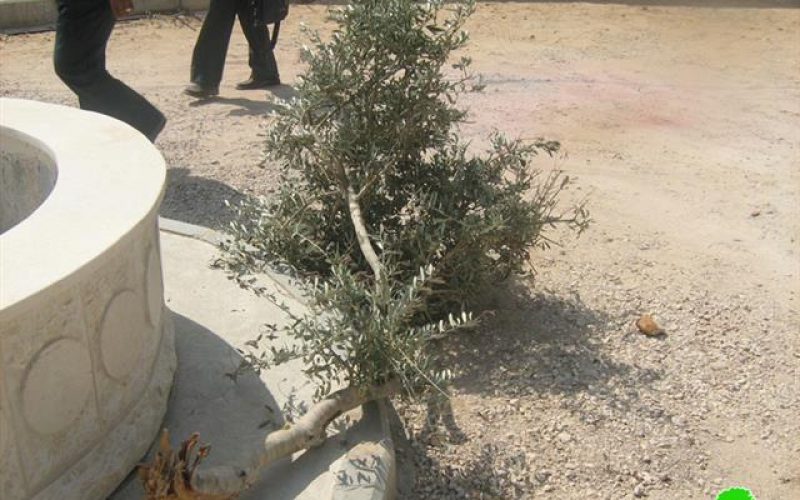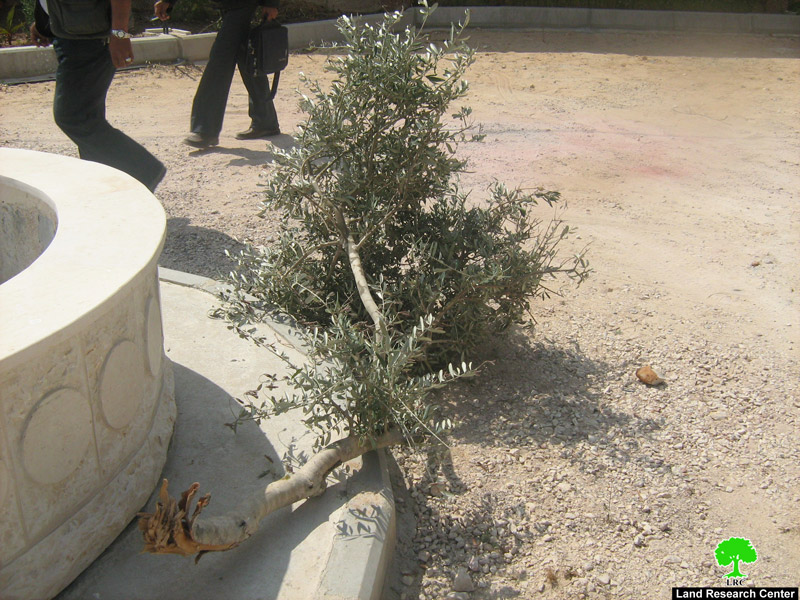 Violation: aggressions against Huwwara; closure of a road using earth mounds.
Date: April 29, 2010.
Violators: Yizhar colonists and the Israeli Occupation Army.
Victims: Huwwara Municipality and Huwwara residents in general.
Location: Huwwara is located 8 km to the south of Nablus city, on the edge of by-pass road '60'; the locals call it 'death route' because of the high rate of car accidents that happen there.
Huwwara Municipality tried many time to renovate the road and put some traffic signs but the Israelis put obstacles whenever they try to. Huwwara has a total population of 5570 people; all but 3% refer to the families of Dmeidi, Odeh, and Khamous. The other 3% are refugees. The total area of Huwwara is 8520 dunums including 1116 dunums that forms the built-up area of the village.
The Israeli Occupation expropriated from the villagers a total of 761 dunums for the sake of Yizhar colony (331 dunums) and by-pass road '60' (430 dunums).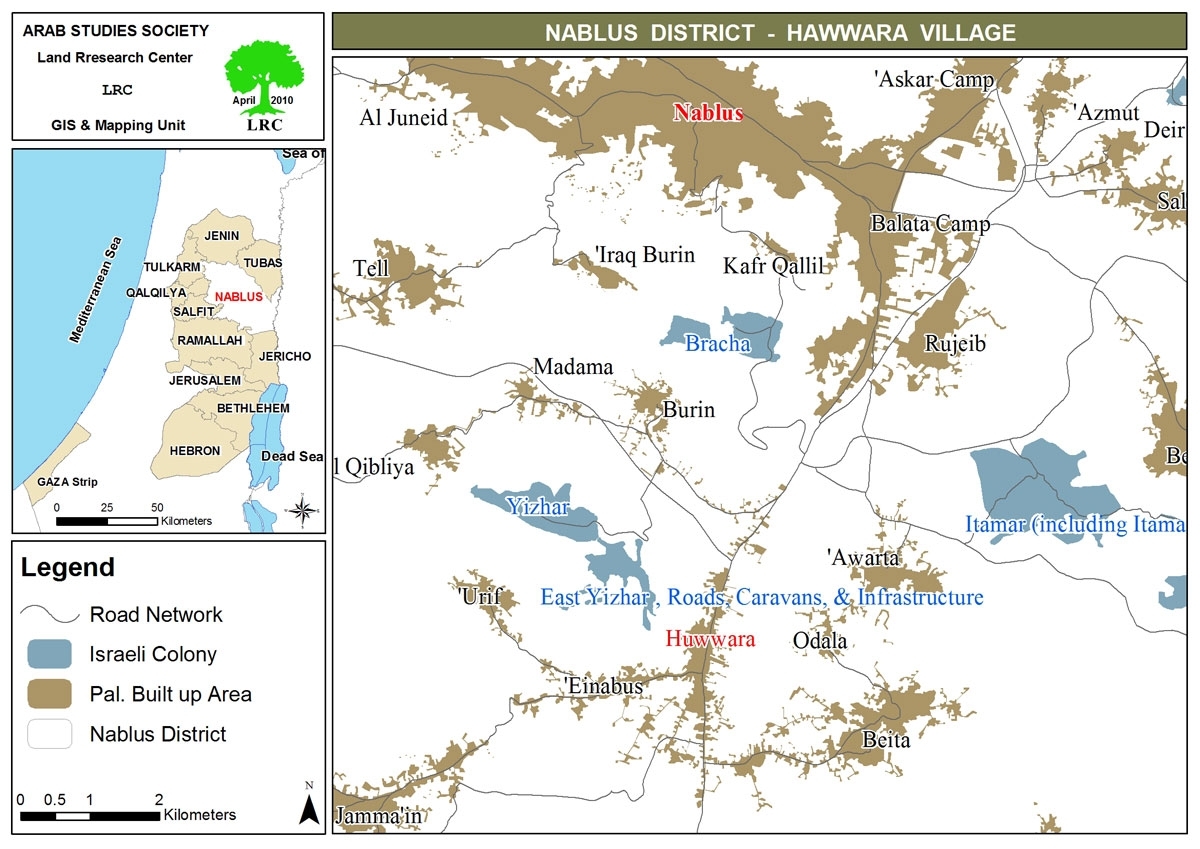 Map 1: Huwwara location
Details: Yizhar colonists had increased their attack rates against a number of Palestinian villages to the south of Nablus city. On Thursday, April 29, 2010, a group of Israeli colonists broke into Huwwara Park which is 300 meters away from Yizhar, an area crowded with Palestinian civilians. Huge loss was recorded: ' The sabotaging of the Park included breaking a number of light posts, cutting trees and roses, and an attempt to break the main door. In addition, the colonists tried to assault the nearby Palestinian residences by stoning them which caused damage to a number of houses. Soon afterwards, the villagers rushed into the area and the colonists flew.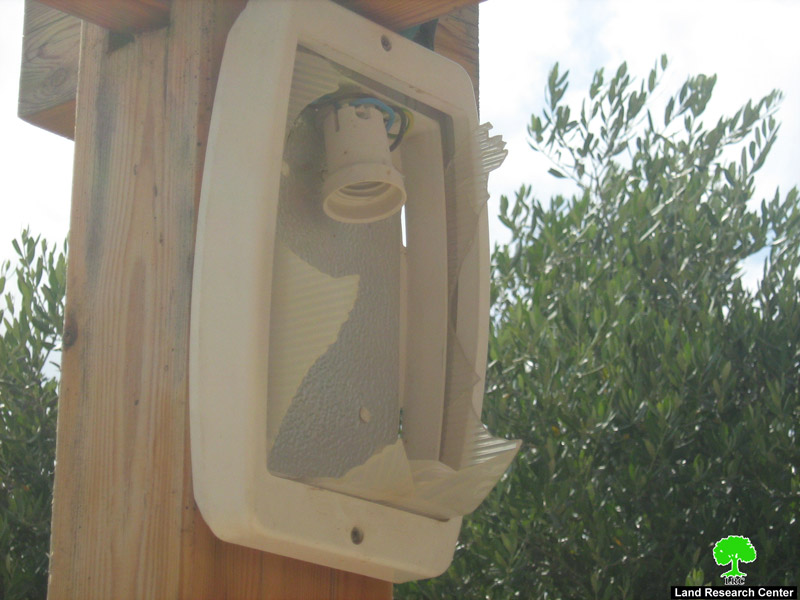 Picture 2: broken light posts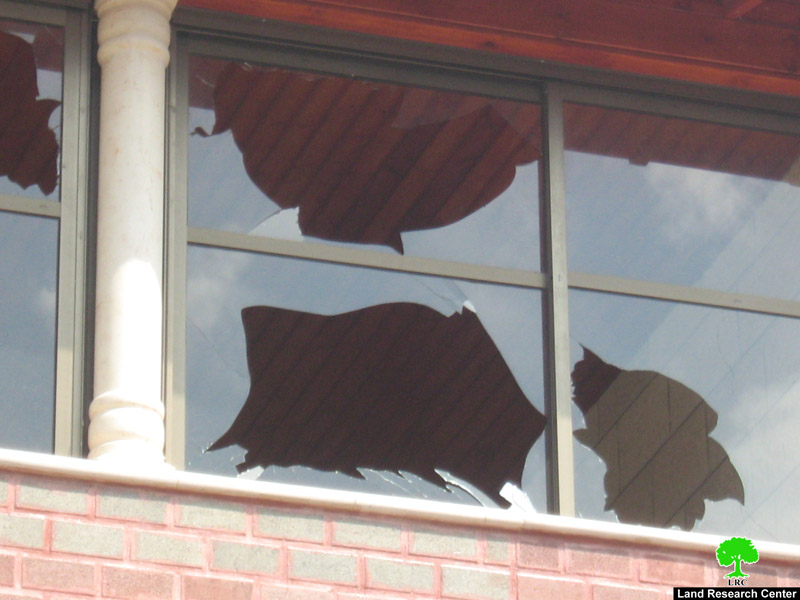 Picture 3: one of the damaged houses
As Siyat road… closed on its opening day:
Concurrently with the colonists' aggression, the Israeli Occupation Army provocatively closed As Siyat road using earth mounds. The road was laid recently to form a connection between Huwwara and Beta villages and villages of east Nablus. The road is 1600 m long, with an estimated cost of 200,000 USD. The Israelis decided to close the road on the same day of the opening ceremony.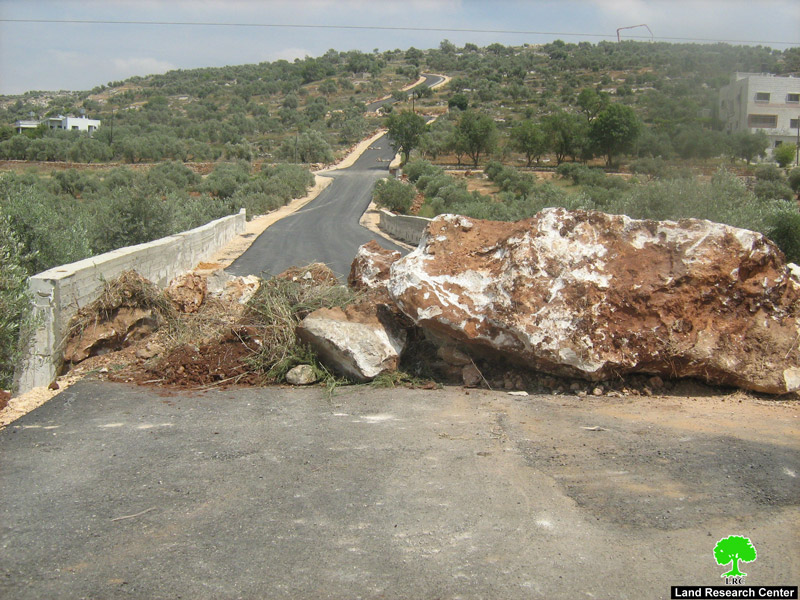 Picture 4: As Siyat road
Yizhar:
It was established in 1983, the total built-up area of the colony is somewhere around 788 dunums (in addition to 530 dunums in eastern Yizhar) which is inhabited by 440 colonists.
It is built on Palestinian ground (the villages of Burin, Huwwara, 'Einabus, 'Urif, 'Asira al Qibliya, and Madama), like any other Israeli colony.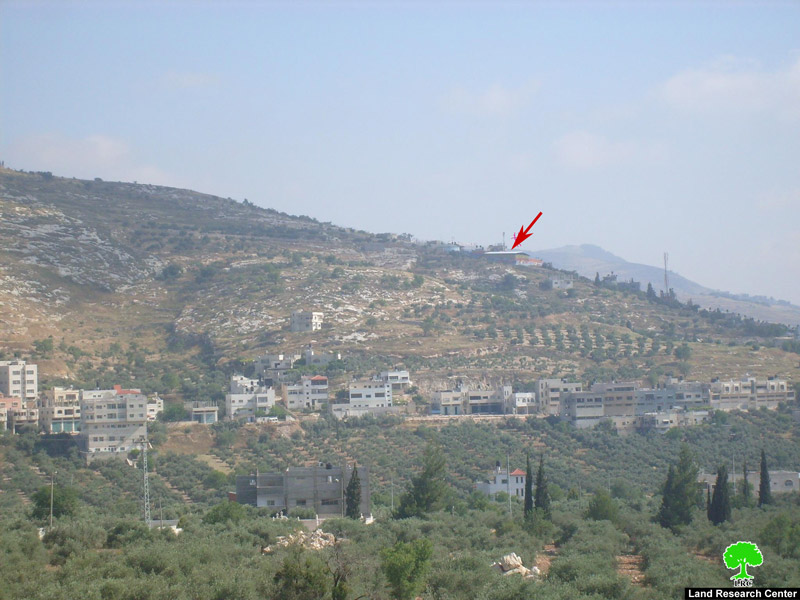 Picture 5: Yizhar, an entity scrambling Palestinian life