Numerous Demolition Orders in Bani Na'im Town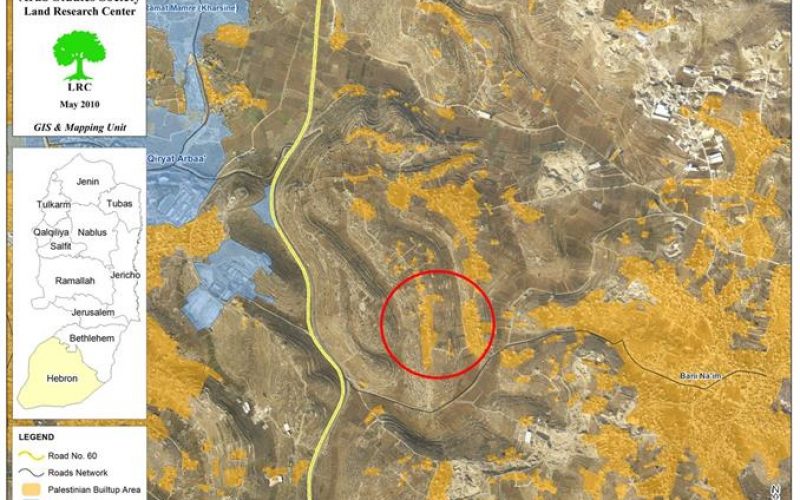 Violation: issuing 11 demolition orders against 29 Palestinian structures.
Date: May 9, 2010.
Violators: the Higher Organization Council in the Regional Inspection Committee of the Israeli Occupation Army.
Victims: citizens of Bani Na'im.
Location: Bani Na'im is located 8 km to the east of Hebron city. The total area of Bani Na'im is 157774 dunums including 3913 dunums of built-up area. It is bordered by Yatta town, Sa'ir, Hebron city, and Al Jahalin. The estimated population is 20084 people.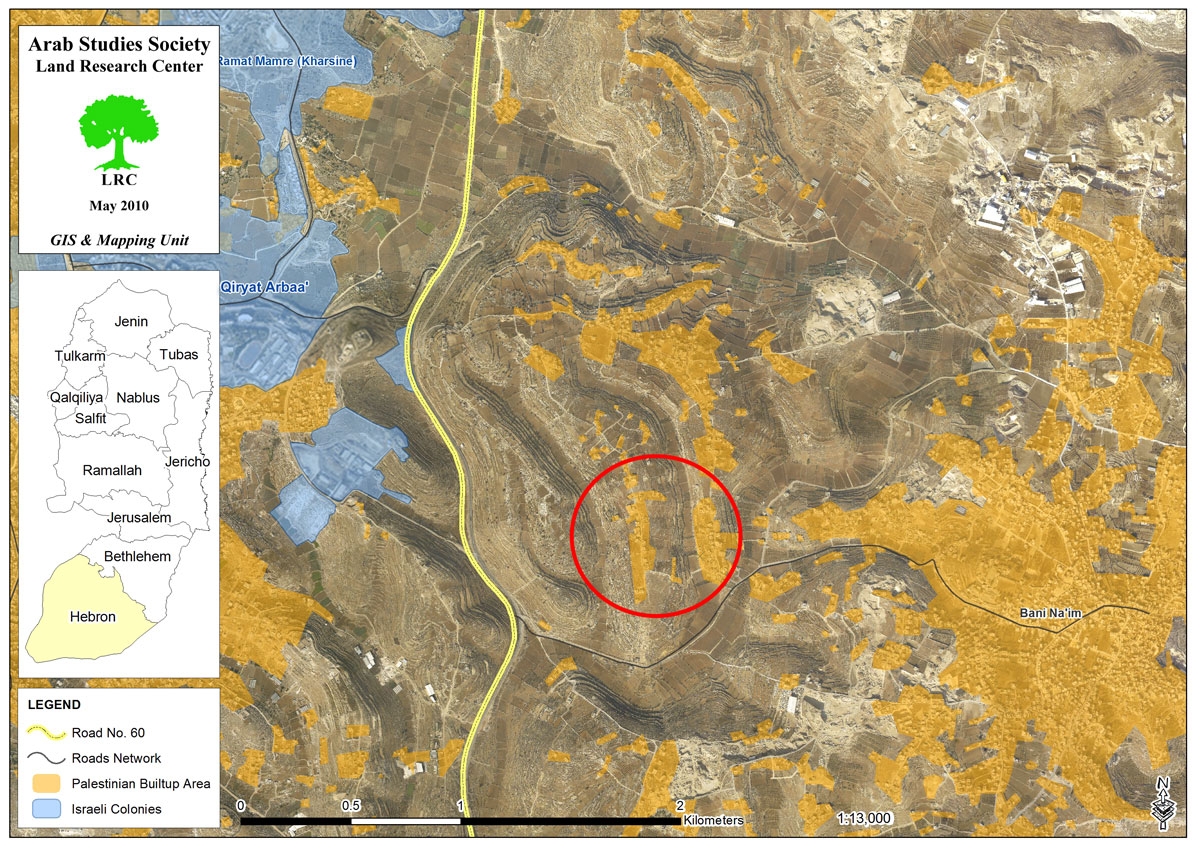 Details: the Israeli Occupation Army handed a number of demolition orders designated against ten residences and a number of structures.
On May 9, 2010, a group of Israeli soldiers showed in 'Al Jalajil' and 'Khallat abu Beida', western Bani Na'im and distributed the orders.
Picture 1-2: photocopies of the orders
Bani Na'im Mayor, Mr. Haroun al Tarayra stated:' the distribution of the orders is part of the unstoppable colonization policy of the Israelis which strangles the Palestinians. The Israeli Occupation targets area classified 'C' according to Oslo Agreement. However, we, in Bani Na'im Municipality had laid infrastructure in those areas'. He pointed that such orders had left the locals confused since they do not have any other options for building. They started putting pressure on the Municipality which they believe that it should resolve the situation. However, he stated' we are trying our best. Nevertheless, the Israelis reject any plan that includes area 'C', as if it is not Palestinian'. It must be noted that this happened on the same day where the negotiations restarted between the Israelis and the Palestinians, which shows clear peace intentions from the Israeli side.
Fear and anxiety was visible on the owners.
A meeting was held in the municipality hall to discuss a respond to the Israeli Occupation Army orders. The owners assured that they will never leave their houses and they will try to show up in the military court with all the needed documents for the construction permits as requested in the demolition orders, however, it was stated in the order that 'doing so will not guarantee issuing a permit'.
One of the permits did not include any date or the owner signature. This is a sign that the Israelis intend to demolishing the Palestinians residences regardless of the owner, location, or any other criteria.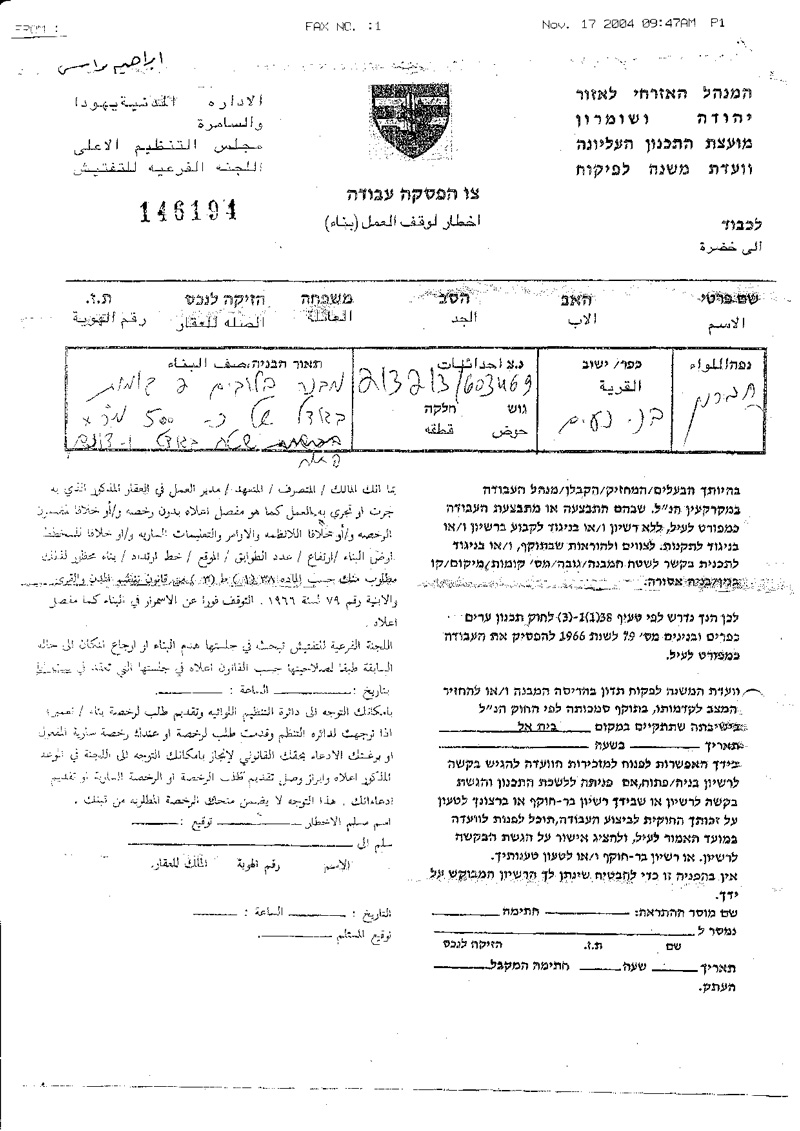 Picture 3: a photocopy of the faceless order
No.

Owner

# of residences

Area

(m2)

Family members

Construction date

Structure type

Status

Pic#

1

Haroun al Tarayra

2

180

16

2003

Residence

Under construction

6

180

Warehouses

2

Moh'd al Tarayra

1

360

9

1989

Residence

Inhabited

3

Moh'd al Tarayra

2

600

0

2009

Residence

Under construction

4

Suleiman al Tarayra

1

180

5

2003

residence

inhabited

5

Suleiman al Fheili

3

320

0

2007

Warehouses

Used

6

Hasan Mteira

2

300

11

2007

residence

Under construction

7

Qahir Harahsha

2

240

7

2004

residence

Under construction

8

Samir Harahsha

2

220

7

2004

residence

Under construction

9

Abdul Salam al Tarayra

3

700

13

2006

residence

inhabited

10

Ibrahim Mwas

2

500

10

2005

residence

Ready

11

Dawoud al Tarayra

2

500

9

1998

warehouses

used

Total

30

4460

71

Residences

17

Other Structures

13