Stop-work Orders against Two Houses in Qizon Area
Violation: issuing stop-work orders against two Palestinian houses.
Location: Qizon – eastern Hebron.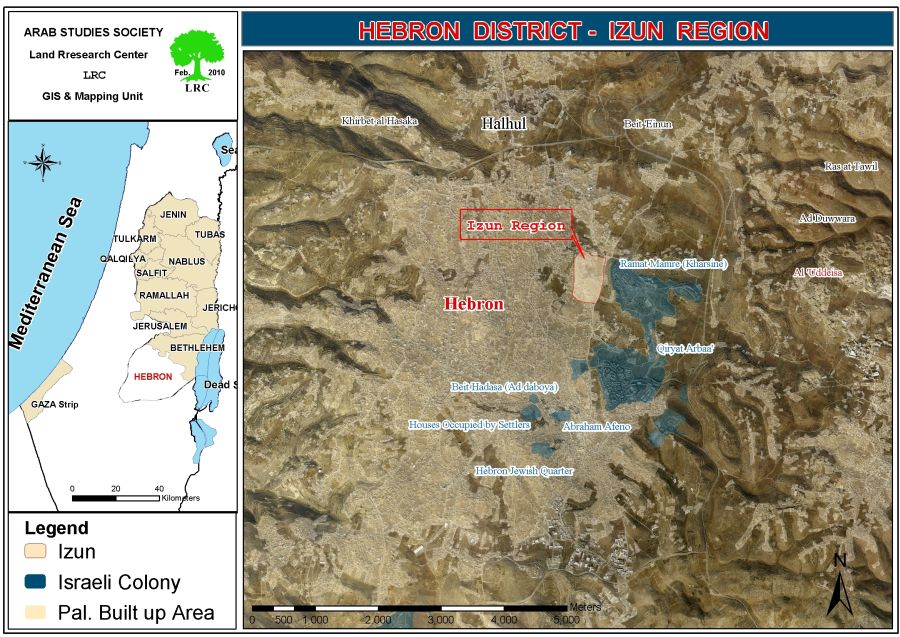 Date: January 25, 2010.
Violators: the Israeli Occupation Authorities.
Victims: Najih and Farhan al J'abari.
Details:
The Israeli Occupation Authorities handed two stop-work orders against two Palestinian houses in Qizon area to the east of Hebron City.
On January 25, 2010, the Israelis handed two orders that calls for immediate stoppage of construction in the brothers Najih and Farhan houses. Both houses are located near the main road which is closed by the Israeli side and located across Kharsina Colony. Najih resident is 140 m2 in area. The construction of the house started in 2007 and a seven members' family has been patiently waiting for moving to their new house.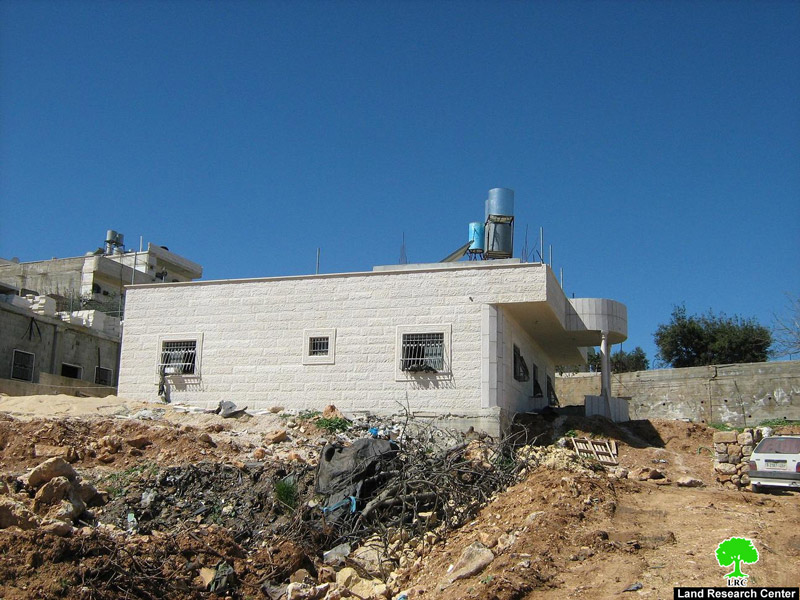 Picture 1:

Najih resident
Whereas, his brother has not gone that far, he is still laying foundation for the house. The blueprints of the house show that it is supposed to be 140 m2 in area and supposed to shelter Farhan, his mother, and three of his sisters.
Picture 2: Farhan resident
According to 'Aziz al J'abari, Najih and Farhan brother, his brothers have obtained construction permits from Hebron Municipality but the Israelis ordered the work stoppage without justifying the act. 'Aziz stated that the contractor who was supposed to build Farhan's house has removed the equipment, afraid of confiscation.
Obviously, the Israeli Occupation Authorities have increased the restrictions imposed on Al J'abari family who were hoping to move to a more proper resident.