Israeli Colonists Uproot Tens of Olive Seedlings in Kafr Kaddum village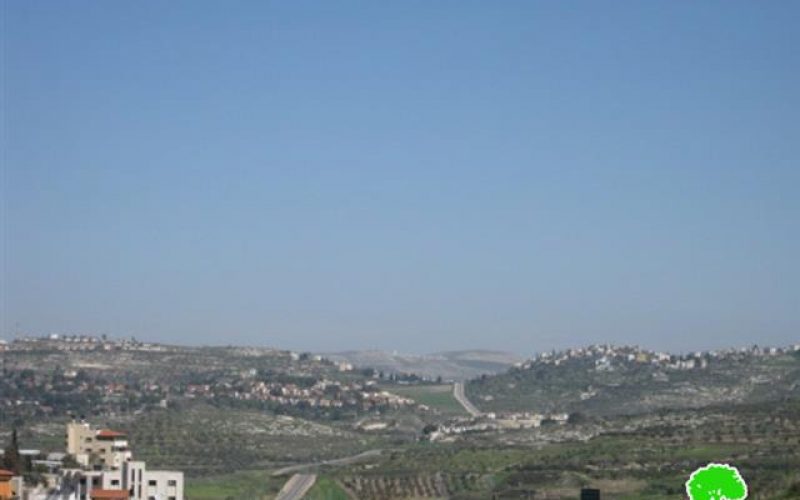 Violation: uprooting more than 100 olive seedlings, plowing of more than 13 dunums, and placing a fence around Palestinian lands.
Date: February 7, 2010.
Violators: colonists from the colonial nucleus 'Har Hamid' an extension of Kedumim Colony.
Victim: Hilmi Shtewi.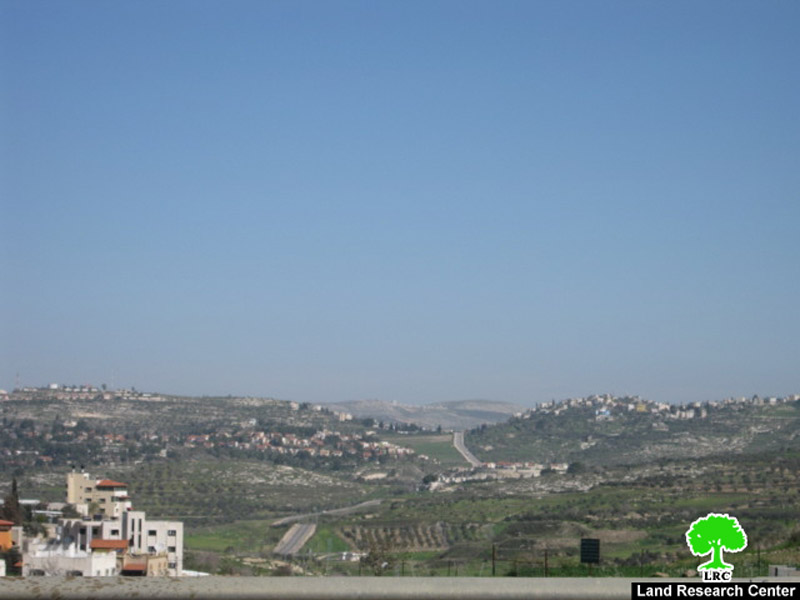 Location: 'Mohammad Mountain' lands in Kafr Kaddum village.
Kafr Kaddum Village: is located 23 km away fro Qalqiliya City. Its total area is 17161 dunums (a dunum is 1000 m2) including 456 dunums of built up area. According to the PBS, the village is inhabited by 2908 people in 2007. Kafr Kaddum is surrounded by 3 Israeli colonies, Kedumim Zyon, Givat Harkaziz, and Kedumim Get.
Details:
On February 7, 2010, a group of colonists, illegally residing in the colonial nucleus of 'Har Hamid' which is built illegitimately on 'Mohammad Mountain' since 2003, uprooted a hundred 4 years old olive seedlings that belonged to Mr. Hilmi Shtewi, a fifty years old Palestinian living in Kafr Kaddum village.
The colonists stole the seedling after uprooting them. Soon afterwards, the colonists plowed 13 dunums out of a total of 24 dunums which belonged to Mr. Shtewi.
Mr. Shtewi's property was planted with olive seedlings back in 2007 in an area close by the Israeli colonial nucleus.
It must be pointed that the village had suffered from several similar attacks by colonists. In 1997, a group of colonists took over parts of the village lands and uprooted 17 trees. The landlord placed a complaint in Israeli court that judged in his favor and ordered the immediate evacuation of the colonists. Anyhow, the colonists did not comply with the court order and attacked again defying the court order.
Hilmi Shtewi stated to an LRC observer: 'I own a 42 dunums land which I inherited from my father who in turn inherited from his father. My field is located in the north eastern part of the village nearby the colonial nucleus of Har Hamid. In 2007, my ten members' family and I planted 100 olive seedlings in the area. I used to take care of my trees which symbolize my will to remain in the land threatened of confiscation by Kedumim colonists who tend to expand their cancerous colony on our lands'. He said.
'On February 7, 2010, I was surprised to hear from my neighbors that the colonists plowed my land.' In the next morning, I was stunned to see that the 100 olive seedlings I planted a couple of years ago where uprooted and stolen in addition to plowing the land and dividing it using a fence. Nevertheless, I filed a complaint to the Israeli Occupation police who did nothing.
This is the Occupation that we have to deal with, everyday is a survival battle against the brutal and vicious colonists who attack us everyday, beating us, stealing our crop and cattle, and destroys our lands.
The colonists went much further when they claimed that they planted the trees in the area and that the lands belonged to them. On the other hand, the Israeli Occupation Army repeatedly terrorizes the locals justifying that by protecting the nearby colonies'. He explained.
Palestinian lands are used for Kedumim expansion:
Kedumim is one of the colonies that the Israeli intend to keep within the boundaries of the 'Israeli State' in case separation was ever achieved.
Kedumim was built on the ruins of the Jordanian Army encampment placed in Qalqiliya region to protect what is left of the Palestinian lands before being wiped out in 1967.
After the Israeli Occupation, the Israeli used the spot as an army encampment and called it Kedumim.
As days go, the military encampment was turning into a residential block by adding residential units around the area. In 1975, the encampment was officially turned into a residential colony which began to expand on Palestinian lands (more than 3500 dunums were expropriated). Moreover, 11800 dunums of Kafr Kaddum lands are under the colony's control and no Palestinians are allowed in there unless they get special permits from the Israeli Occupation Civil Administration.
Kedumim Colony:
It is built on the ruins of a Jordanian Army encampment located to the south east of Kafr Kaddum village.
The total built up area of the colony is 1003 dunums inhabited by 2934 colonists. A number of colonial nucleuses are under its jurisdiction including Kedumim Zyon, and Kedumim Get. It is described now as a colonial compound that consists of several colonies and has the same 'local colonial council'. The following table provides extra information on the different colonies which were built after 1975 on different stages.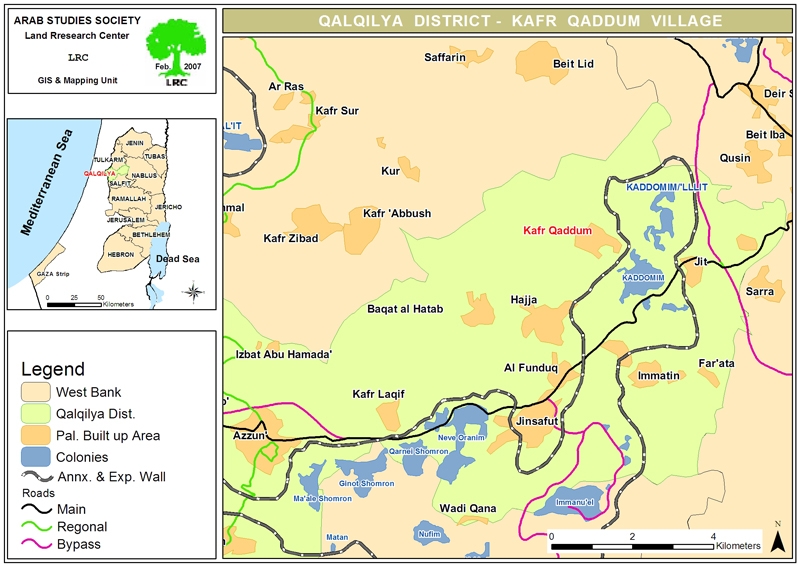 Kedumim devouring Kafr Kaddum lands:
| | | | | | | |
| --- | --- | --- | --- | --- | --- | --- |
| Colony | Built on | Established | Built-up area(dunum) | Inhabitants | Parcel no. | picture |
| Kedumim Merkaz | Kafr Kaddum | 1975 | 2039 | 3290 | 2 | |
| Kedumim Zefon | Kafr Kaddum | 1982 | 533 | 300 | 2 | |
| Kedumim Mezrah | Kafr Kaddum | 1984 | N.A | N.A | 6 | |
| Mitz Yishai | Far'ata | 1986 | N.A | N.A | 6 | |
| Har Himid | Kafr Kaddum | 1997 | 753 | 1053 | 2 | |
The Israeli occupational policies:
The Israeli Occupation Authorities and the colonists apply different policies intended to control more Palestinian lands. These policies might include preventing villagers from reaching their land for security reasons. The Israeli laws permit taking control of agricultural lands if the landlord does not exploit it for three consecutive years.
When the Palestinian farmer is banned from entering his land it will not be possible to exploit it, so when three years passes, it becomes legal (according the Israeli Occupation law) to lay hand on the property.