Violations during the olive picking season are continuing
Location

:
area of Odlah in Kufur Kadoom and Al-Hota in Amatin in Qalqilya
district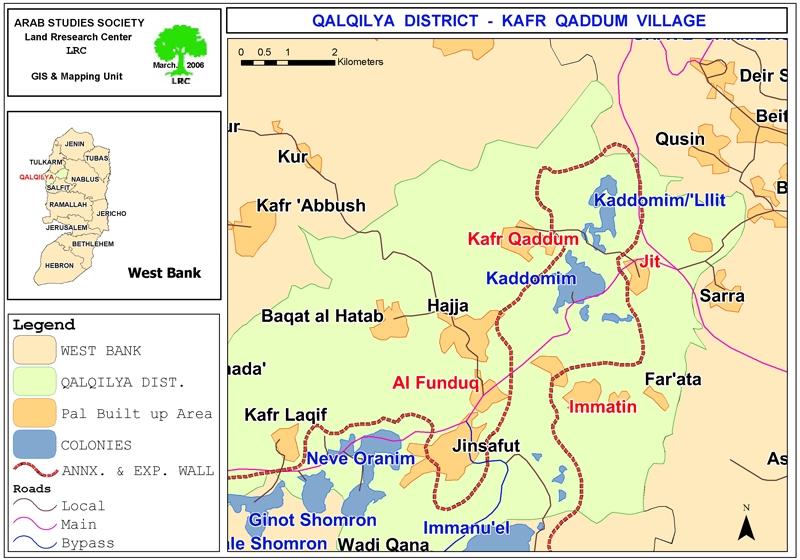 Violation

:
burning of 290 olive trees and
the theft of olive crop, in addition to burning number of
cattle
Violators: Kadomim settlers
Victims: Palestinian Farmers living in the villages of Kufur Kadoom and Amatin.
Date: 10 October, 2009
Pictures 1-3: lands of Amatin gained the black colour (instead of green) after thesettlers attack
Violation:
In the evening of 10/10/2009, a large group of Kadomim settlement settlers scorched 290 fully grown olive trees in the lands of Palestinians in the villages of Kufur Kadoom and Amatin. The attack took place at the beginning of the olive picking season which the farmers were waiting anxiously for.
Picture 4+5: blackness covered Amatin village because of Kadomim settlers.
It must be pointed out that villagers tried hard to control the flames. Nevertheless, and as usually happens, the occupation army protected the settlers and their actions as they've tried to push the landlords away from the site using no coordination as justification for their act. It must be reported that it is not the first time that such violations happen in Odlah in Kufur Kadoom and Hota in Amatin. That is not to mention that Palestinian citizens were banned from entering their farms in those areas since the year 2000 except in olive picking season of each year and that after getting the relevant district coordination office since the area is near the border of Kadomim settlement. In the end, and after many attempts and interference of a number of humanitarian organizations, a small number of farmers and accompanied by a Civil Defense fire truck were able to get through after two hours delay. The results of the fire were catastrophic as 290 olive trees were burnt along side cattle in the said area.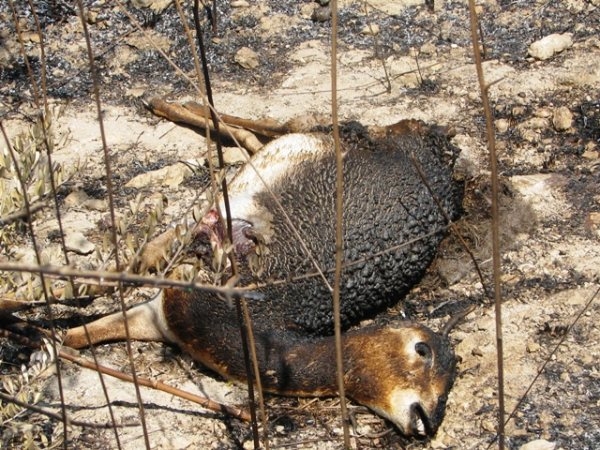 Picture 6: not only trees were torched but also animals.
The following table lists the owners of the burnt olive trees along with their damaged property:
No

Farmer Name

Location

Village

No. of torched trees

1

Fo'ad Abdallah Abdul Kader Abdul Kader

Odlah

Kufur Kadoom

48

2

Sadeq Hamed Abdallah Eshtewi

Odlah

Kufur Kadoom

35

3

Omar yousof Ismail Eshtewi

Odlah

Kufur Kadoom

27

4

Saleh Yousof Ismail Eshtewi

Odlah

Kufur Kadoom

36

5

Sayel Ibrahim Ghanem

Al-Hotah

Amatin

40

6

Ahmad Othman Ghanem

Al-Hotah

Amatin

34

7

Mohammad Sroor Ghanem

Al-Absat

Amatin

28

8

Abdul Raheem Mohammad Ghanem

Al-Absat

Amatin

18

9

Basel Qadri Ghanem

Al-Absat

Amatin

24

Total torched trees

290
It must be pointed that blistering of agricultural yield has become normal thing to happen in villages of east Qalqilya Governorate; during the last three years tens of abuses including burning, destruction, and theft of crops by settlers from Kadomim and other outposts in the area were recorded. The most violent outposts are Hafat Gel'ad which is built on Amatin lands and Gel'ad Zohar built on Tal village. Settlers of these settlements play the role of mobsters when attacking villagers, abusing them, and stealing their produce especially in the olive picking season and the wheat harvest season.
Prepared by:

The Land Research Center
LRC