Stop Work Orders Issued by Israeli Occupation Authorities against Palestinian Structures in Yatma Village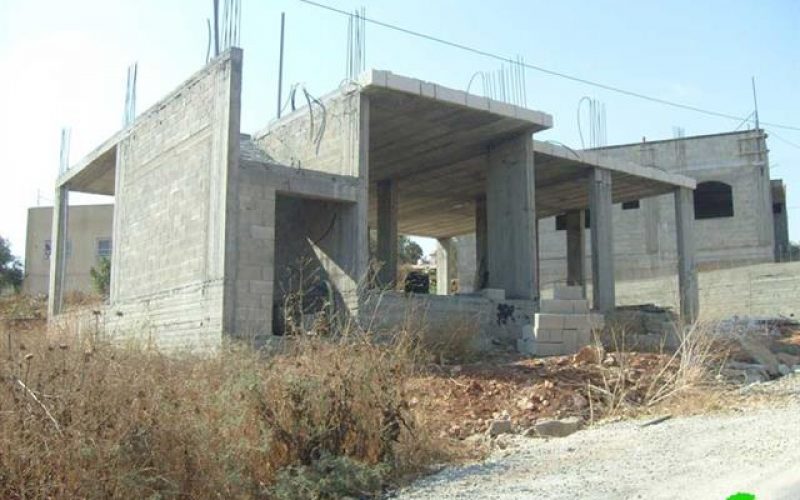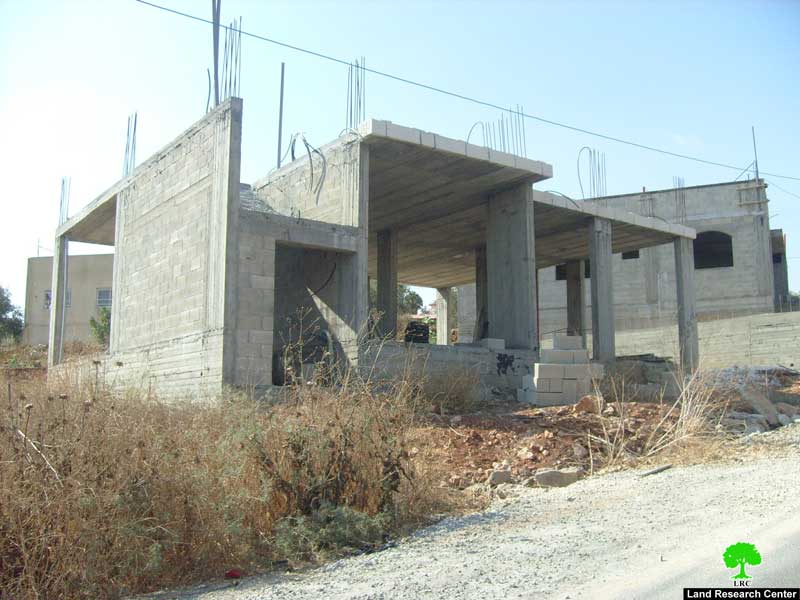 Photo 1: The under-construction house of Mr. Mohammad Mahmoud
Snouber that received a Stop Work Order – Yatma Village.
On the 28th of July 2009, the "Planning and Organization Department" associated with the so-called Israeli "Civil Administration" issued 12 Stop Work orders to Palestinian structures in the village of Yatma southeast of the city of Nablus. The pretext used to issue such orders was building without an Israeli-issued building permit in an area classified as Area C according to the Oslo Accords.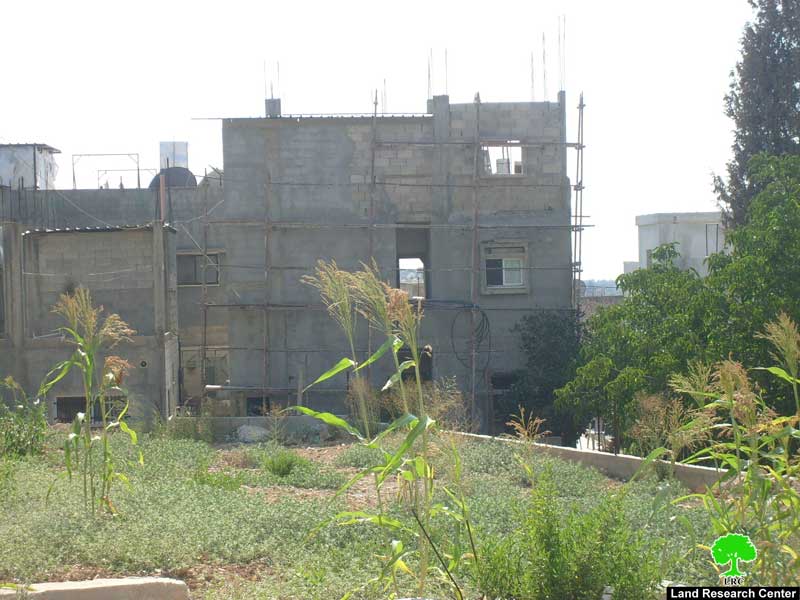 Photo 2:

The house of Mr. Mohammad Saqer Dawoud Snouber which was issued a Stop Work Order.
The following table list the relevant information vis-à-vis the Orders
No.

Name

No. of Family Members

Area in m2

Status of Houses

1

Mohammad Mahmoud Oudeh Snouber

6

120

Under construction.

2

Wa'el Abdel Aziz Al Najjar

2

90

Ready but un-inhabited

3

Abdel Hakim Mohammad Dawoud Snouber

7

160

Inhabited

4

A'ahed Mohammad Dawoud Snouber

4

120

Inhabited

5

Yaser Ahmad Oudeh Snouber

5

140

Under construction

6

Abdel Raheem Fawzi Snouber

3

70

Inhabited

7

Mohammad Hilal Abdel Kareem Najjar

9

145

Inhabited

8

Musa Wajeeh Musa Najjar

4

120

Inhabited

9

Nabhan Tawfiq Ali Eid Najjar

8

160

Under construction

10

Ahmad Ibrahim Hazim Snouber

2

90

Inhabited

11

Mohammad Saqr Dawoud Snouber

11

140

Under construction

12

Nasra Fathi Najjar

4

140

Under construction

TOTAL

65

1495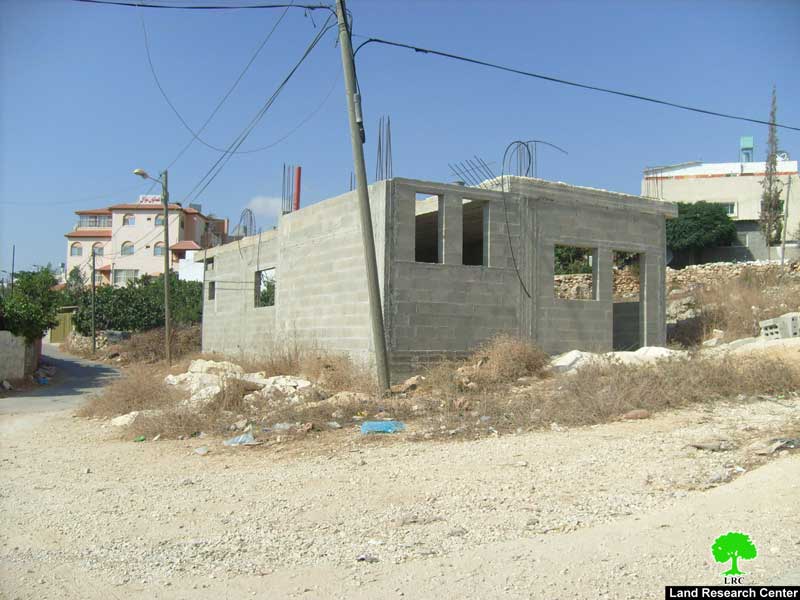 Photo 3:

The threatened house of Mr. Nabhan Tawfiq Najjar – Yatma
The "Planning Department" gave the owners of the houses until the 20th of August, 2009, to appeal the Orders and to start the process of straightening the status of their houses.
An Unknown Future Lays Ahead:
56 Palestinians, most of whom are women and children, face the prospect of their houses being demolished and becoming homeless in case Israeli occupation authorities carryout its threat. Of those Palestinians 29 are currently living in their houses while the other 36 are waiting to move into them upon completion.
Yatma Village: General Information
The village is located 11 kilometers south of the city of Nablus on the main Nablus-Jerusalem Road. The total area of the village is about 4,411 dunums of which 392 dunums are its built-up area. The village is surrounded by the villages of Al Sawiyya, Yasouf, Beita and Qabalan. Its population is about 2,853.
There are two main clans in the village; Najjar (its sub-clans include Hasan, Shihada, Abu Baker and Musallam) and Snouber (its sub-clans include Haddad, Oudeh and Muhsen)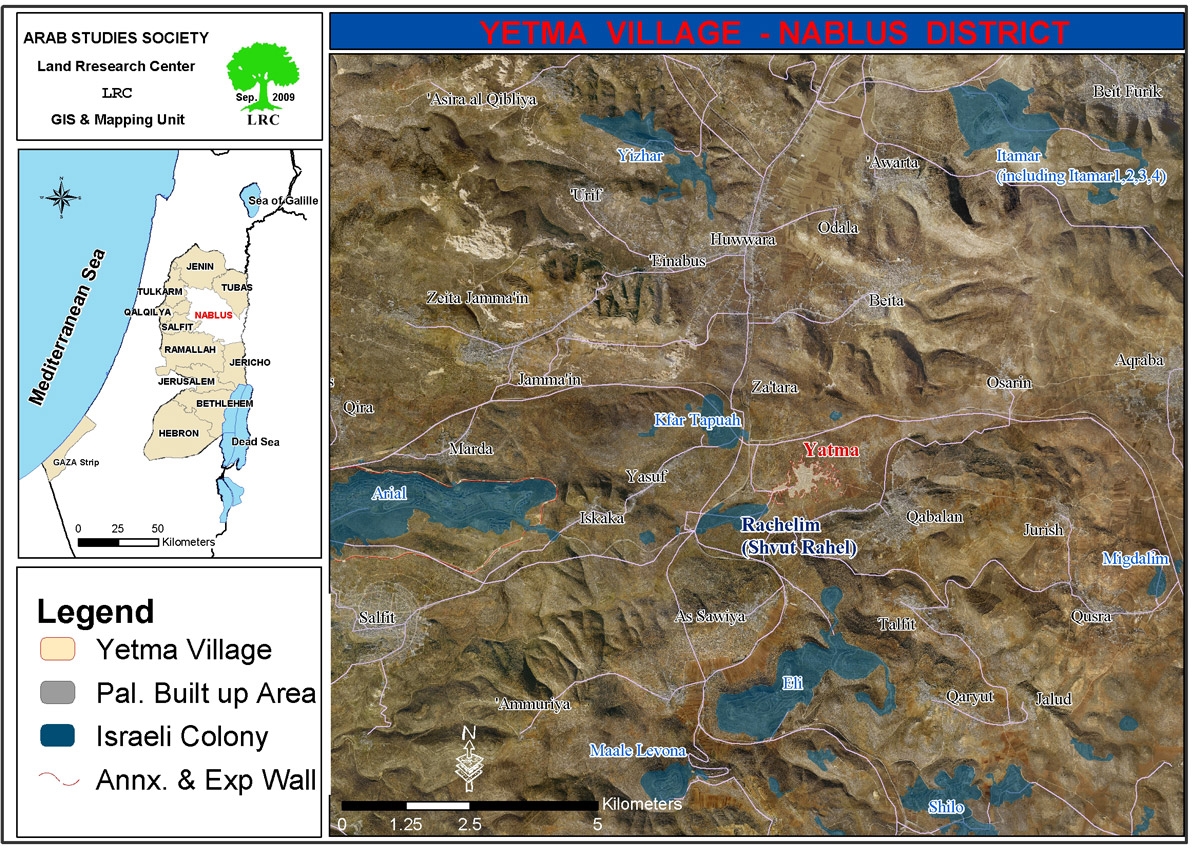 Map 1: Yatma Village
The village had its share of confiscations as the nearby colony of Rakhaleim confiscated 25.7 dunums of Yatma lands since its establishment in 1991. Currently, the built-up area of the colony is 547 dunums confiscated from the villages of Al Sawiyya, Iskaka as well as Yatma.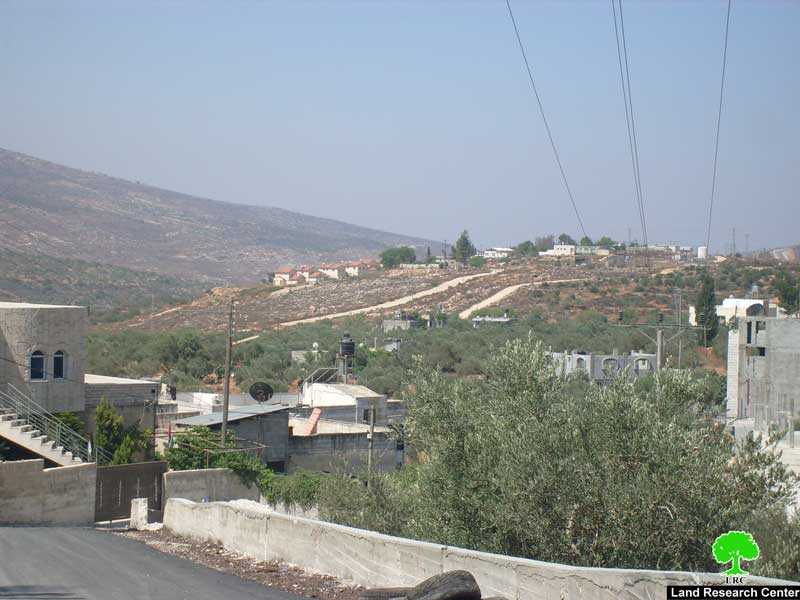 Photo 4:

The location of the colony of Rakhaleim
[1]
Yatma village Council