Israeli settlers in Hebron's old city have escalated their attacks and aggressions against the Palestinian citizens and property. Amongst the latest aggressions, according to Hebron Rehabilitation Committee was the construction of stone walls and small basins in a piece of land owned by the family of Hirbawi and located near the Al Shuhada (martyrs) street in the heart of the city. As part of this aggression the settlers, also, introduced an electric generator in the land and plantd it with olive seedlings in preparation for total confiscation.
Bulldozing a piece of land at the entrance to as Sahla street opposite the Ibrahimi mosque near the old vegetable market which has been closed since the year 2000.The land is owned by the heirs of the Late Husin Al Ashab from Hebron. The settlers cut down all the in the land for recreational purposes.

Attacking the closed commercial stores of Al Kayal family destroying their lockers, taking off the doors and vandalizing them.

Beating Mr. Nizam Al Azazmeh, 32 years old: A group of 20 settlers intercepted Mr. Al Azazmeh whilst going back home to Abu Sneina quarter through Al Shuhada street directing insults and harsh words to him, hurling a chair at his head and stoning him before fleeing the scene. As a result he was badly injured in the head, arm and abdomen. All this happened under the sight of Israeli soldiers manning the street. Mr. Al Azazmeh had no other choice but to phone his friends who rushed to the scene and transferred him to Hebron governmental hospital for treatment.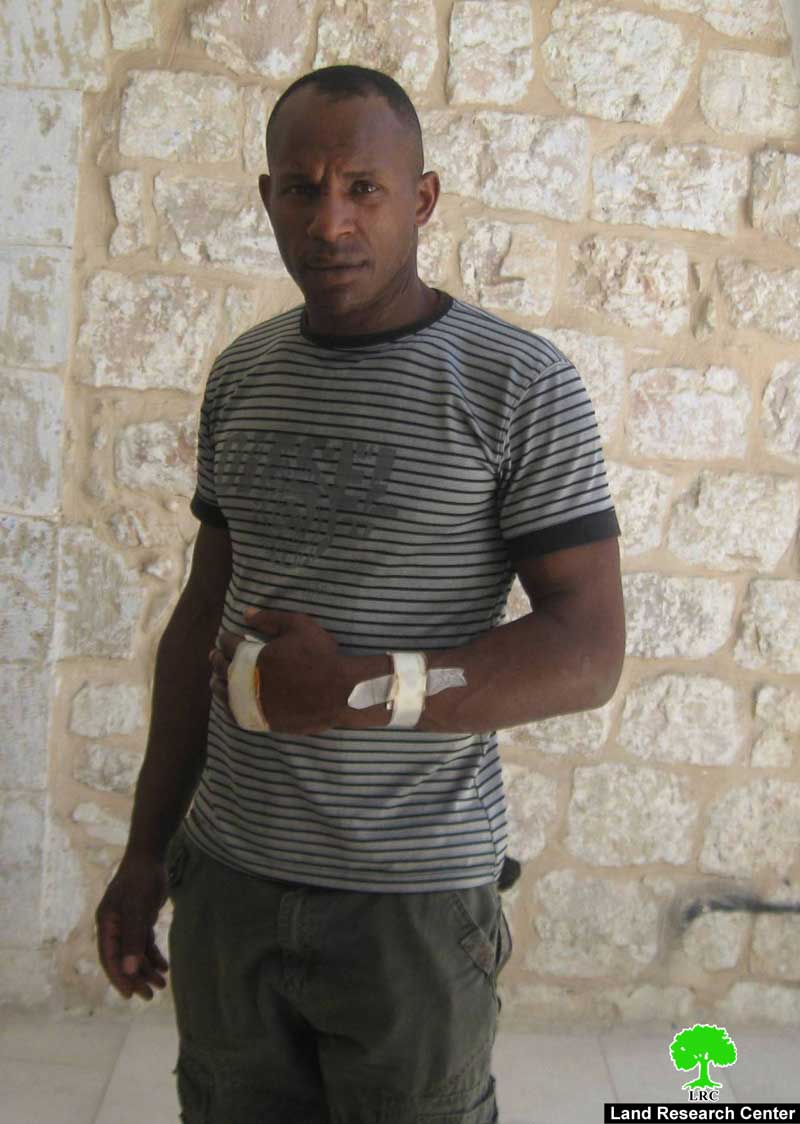 Attacking the house of Mr. Nidal Al Weiwi: A group of three settlers from 'Abraham Avino' colony built over the ruins of the old vegetable market in the hear of the city sneaked on 1 August to the house roof of Mr. Al Weiwi and vandalized the water tanks and threw them from the roof of the house before fleeing the scene.
The family of eleven members live in miserable conditions inside its old house in the back of the colony in the old Suq and they continuously face attacks and threats either from the soldiers manning a near by house roof or settlers who last January set the whole house in ablaze during the settlers' rampage campaign in the city protesting the evacuation of the ar Rajabi building by the Israeli army after about two years of occupation.
Stealing the joy of Ramadan: Talking to LRC field researcher, Haj Khalil Abu Shamsiay, 82 years old, remembered the glorious old days of Ramadan inside the old city. He said that the city used to be very crowded of visitors and shoppers during the whole month of Ramadan, a phenomenon un-witnessed today due to the spread of settlers all over the place. Mutual family visits and traditional festivals have become precarious because of the continuously tense situation inside the old city areas.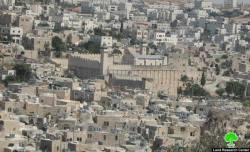 As part of its ongoing policy of closure, cantonization and imprisonment, the Israeli occupation authorities have introduced more than 101 forms of closures inside H2 for the purpose of protecting the settlers. According to the United Nations Relief and Works Agency for Palestinian Refugees (UNRWA) the following is classification of these closures: