Israel Issues Stop Work Orders against Palestinian Structures in the Village of Kafl Haris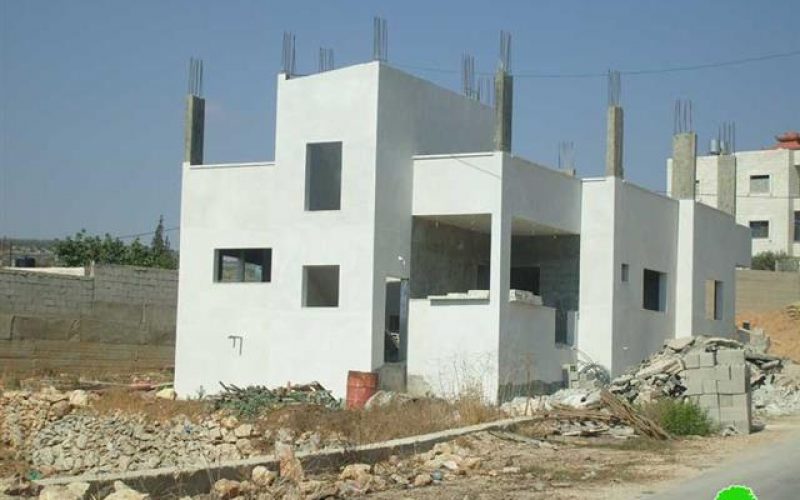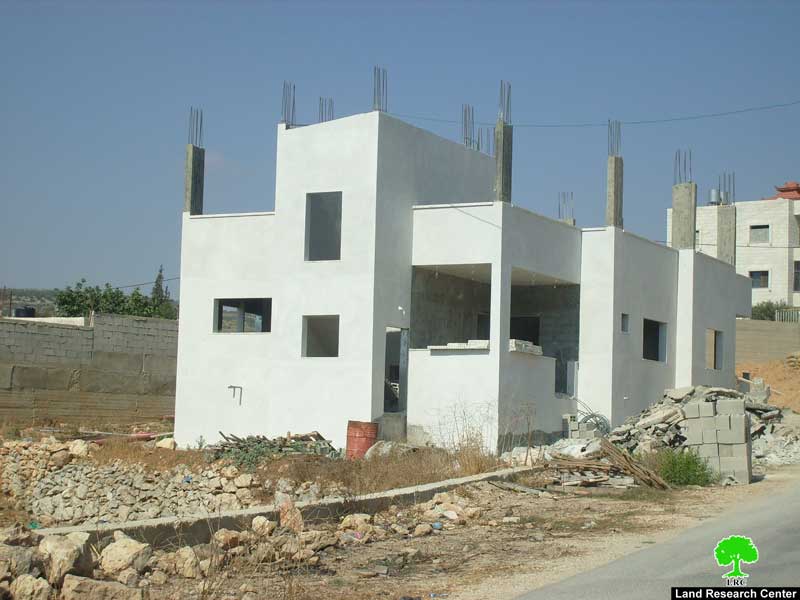 Photo 1: The house of Mr. Dawoud Suleiman Mohammad Eid which
was issued a Stop Work order in Kafl Haris.
On the 25th of July, 2009, Israeli occupation authorities issued 8 Stop Work orders against Palestinian structures in the village of Kafl Haris. The occupation used the pretext of the structures being built in Area C without a permit issued by the relevant Israeli authorities.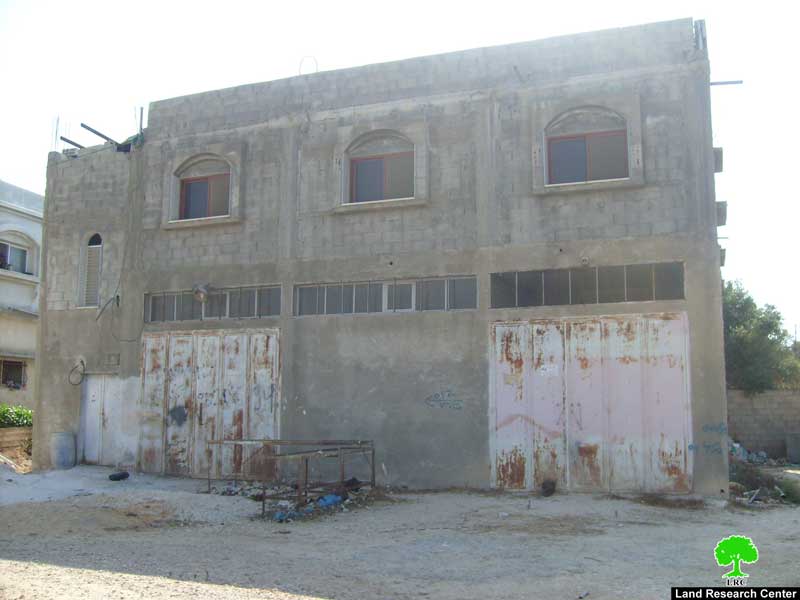 Photo 2: The house of Mr. Samer Mohammad Abdel Hamid Boziyya
which received a Stop Work order – Kafl Haris
The following table provides all relevant information concerning the said Stop Work orders:
No.

Name

Area in m2

No. of Family Members

Status of Structure

1

Mohammad Ahmad Deib Boziyya

160

7

Under construction

2

Nidal Thabet Mohammad Boziyya

120

2

Inhabited

3

Bilal Thabet Mohammad Boziyya

140

4

Under construction

4

Awad Yousef Salah

140

6

Under construction

5

Dawoud Suleiman Mohammad Eid

120

9

Ready but not inhabited

6

Noor Ahmad Qishawi

132

7

Inhabited

7

Samer Mohammad Boziyya

80

5

Under construction

8

Suleiman Mohammad Suleiman Abu Ya'qoub

120

6

Under construction

TOTAL

1012

46
As such, an unknown dark future awaits 46 Palestinians (mostly women and children) after Israeli occupation authorities issued the aforementioned orders to stop any type of construction on their homes. As indicated in the table, only 9 Palestinians are actually living in their houses while the remaining 37 are awaiting the day that their houses would be ready in order to move into them. Yet, the Order came in and destroyed their dream of living peacefully in a home they can call their own.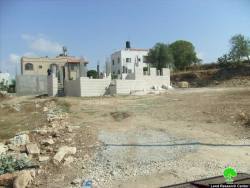 Photo 3: The house of Mr. Mohammad Ahmad Deib Boziyya
which received a Stop Work Order in Kafl Haris
Israeli occupation authorities scheduled a court hearing on the 18th of August, 2009 in Beit El as to discuss with the house owners the steps needed to "straighten their legal status." It is worth pointing out that Mr. Tony Balir, the representative of the Quartet, was promised by the relevant Israeli authorities that Israel will stop demolitions in areas classified as Area C. However, such promise was not kept as Israel keeps on preventing anything that resembles normal life in the occupied lands.
Kafl Haris: General Information
The village is located 4 kilometers north of the city of Salfeet. The villages of Deir Istuya, Qira, Haris, Zeita Jamma'ein and Marda surround the village. The village was named as such due to the presence of the tomb of the prophet Thee Al Kafl in the village. The total area of the village is 9,254 dunums of which 786 dunums are its built-up area. Its population is around 3,248 Palestinians. The nearby colony of Ariel confiscated 278 dunums of the lands of the village while the Trans Samaria Highway took 2.770 kilometers of its lands.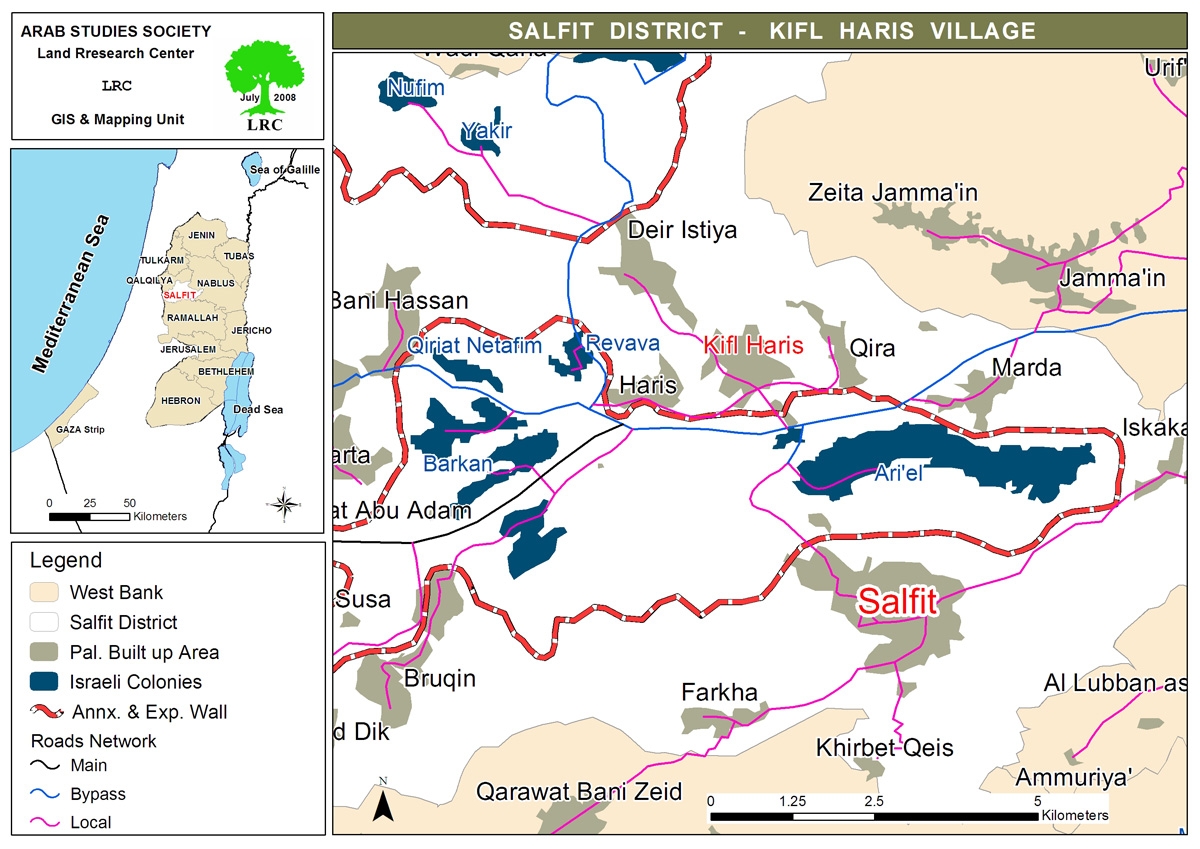 As for the main clans in the village, they include Abu Yaqoub, Boziyya, Hammad, Saleh, Obied, Waqqaq and Qishawi.