Beit Ayin colony settlers continue attacks against Khirbet Safa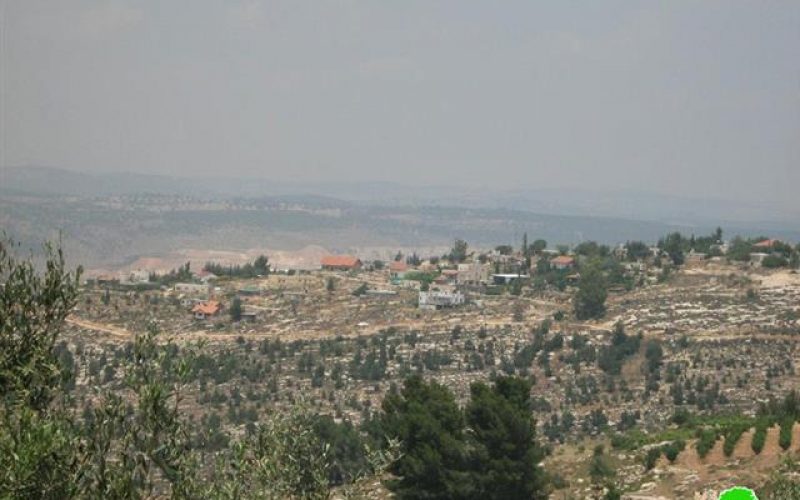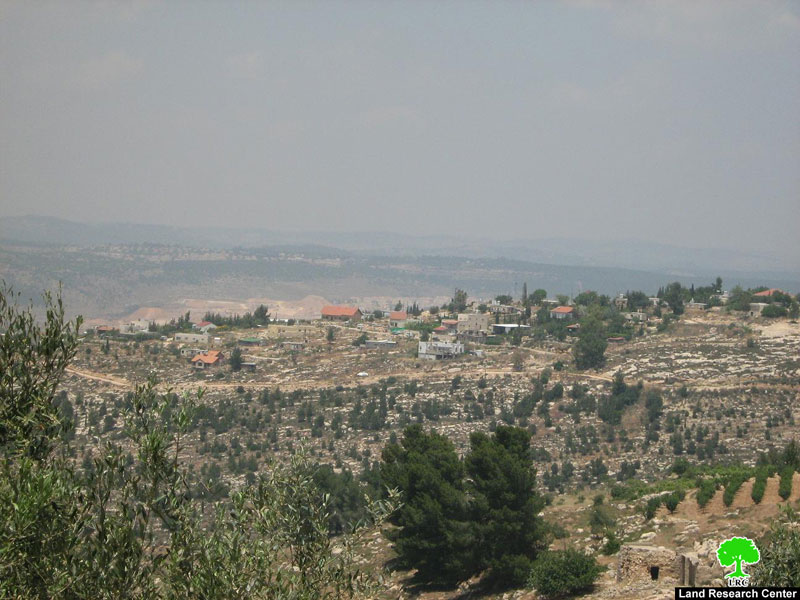 Settlers of Beit Ayin colony in Gush Etzion settlement block launched a series of violent attacks against Khirbet Safa, Beit Ummer, Hebron district during the months of April and May, 2009, using guns, stones and metal bars. As a result, more than 30 people were injured, some of them with live ammunition, as well as stones and tear gas.
Khirbet Safa
It is located about 20 km to the north west of Hebron city. It has a total population of about 1350 people and a land surface of about 10 000 dunums of which 2000 dunums built up are ( Source: PCBS). The Khirbet's land is mostly cultivated with peach, grape and almond trees. The Khirbet is administratively linked to Beit Ummer town. it is surrounded from the east by Gush Etzion settlement block, from the west by Surif town, from south by Beit Ummer town and from north by Beit Ayin colony. It is worth mentioning that the mother town of Beit Ummer is also surrounded with colonies and bypass roads from three sides: Karmei Tzur colony from the south, Gush Etzion settlement block from north and bypass road number 60 from east. Beit Ummer's total population is about 15 000, and has the land area of 22000 dunums of which 3000 dunums built up area ( Source: ibid). About 6000 dunums of Beit Ummer's and Safa's fertile cultivated land will be either destroyed or included in the Segregation Wall once it is built between the two villages and Gush Etzion colonies. The Wall plan was introduced in this section three years ago but hasn't been implemented yet.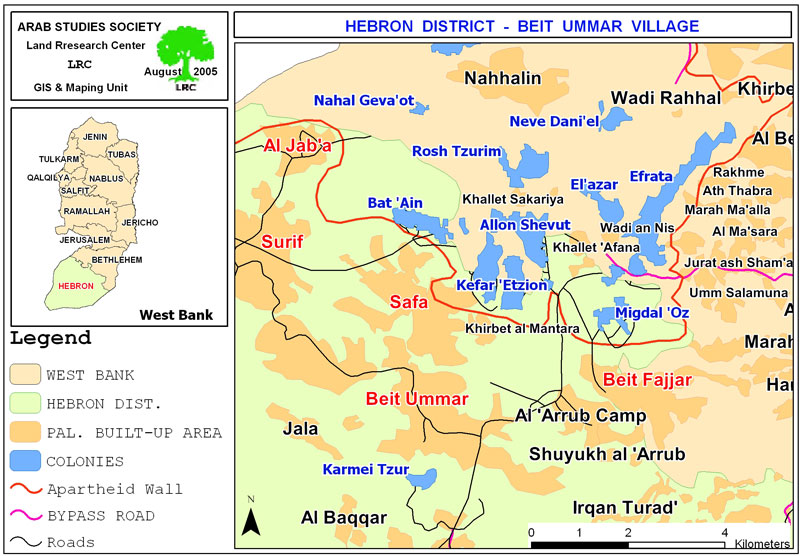 Map 1: location of Safa and Beit Ummer
Beit Ayin colony
It started to appear in1989 and was officially inaugurated in 1992 by the former Israeli prime minister Ariel Sharon who was one of the masters of Israeli settlement in the occupied Palestinian territories. It was established over the land of Al Jab'a village in the north western extremity of Hebron district. By the end of 2007 the colony had the population of 906 settlers (Source: Foundation for the Middle East Peace) from the most extreme right wing parties in Israel who accept no Arabs around. According to official Israeli figures the colony has about 1345 dunums as municipal area of which 239 dunums as built up area (Source: ibid). The colony is not surrounded by any types of fences so as to make it easier for settlers to attack local people and grab more land.
Photo 1: Beit Ayin Colony built in of Al Jaba'a village land
However, Palestinian sources believe that the main goal for the establishment of this colony was and still to confiscate vast areas of land that belongs to the villages of Al Jaba'a, Surif, Safa, Beit Ummer affiliated to Hebron district and Irtas village affiliated to Bethlehem district. Approximately, 10 000 dunums is threatened with annexation to this colony with the aim of stopping any geographical expansion by these villages in the direction of the third largest settlement block in the West Bank – Gush Etzion – which contains ten colonies in which more than 25 000 settlers live.
Shoot to kill
At 6 AM, April 8, 2009, a bout a hundred settlers from the Beit Ayin colony accompanied by four 'soldiers' in official uniform gathered at a hilltop overlooking Khirbet Safa and were detected by the local people in the hamlet. Some of the settlers were armed with M16 and Uzi (Israeli made) machine guns. At about 7AM they began an offensive against the hamlet during which they fired live ammunition, hurled stones and chanted anti-Arab slogans and all sorts of curses and abuses. The local people had no other choice but to confront them in order to defend their homes, children and properties.
LRC, field researcher made an interview with one of the eyewitnesses who wanted his name to remain unknown as saying that: ' When we started to confront the settlers the 'soldiers' who were advancing with them began to open fire at us. Both the 'soldiers' and settlers were firing at us. As a result 7 people were hit with live bullets, six of them in the legs, and one in the nick. All of the injured were transferred to hospitals in Hebron city. The confrontation lasted for about one hour until the arrival of a big army force who immediately fired dozens of tear gas canisters and sound bombs at our side although the settlers were only 50 meters away from our houses and the army made no attempt to push them back. We believe that the army deliberately waited for an hour before interfering to give the settlers enough time to do the job. All the human casualties caused by live bullets happened prior to the arrival of the army force. Few days later, the Israeli media revealed that the four ' soldiers' who were accompanying the settlers once they initiated the attack were, in fact, settlers disguised in official army uniform who opened fire in a non-life threatening situation and as a revenge for the killing of an Israeli settler by a Palestinian attacker a week ago'.
In another interview with one of the injured, Mohammed Ahmad Akhlayel, 30 years old, he told LRC field researcher the following: ' I saw three groups of settlers attacking Khirbet Safa each one formed of about 30 settlers. I also saw an Israeli Egged bus –green colored- and other private cars dismounting settlers near the hamlet. Some of them were religious people, while some others were women and children. Suddenly,, a settler, who was in a close proximity to me started to open fire in the air from his M16 machine gun, then, he pointed at me hitting me in the left leg. I threw my self on the ground behind a terrace whilst he continued firing at my direction as if wants to kill me. Fortunately, some people pulled me back and took me to hospital. I was told at the hospital that the bullet I was hit with is a winding (spiral) one that penetrates the body and does maximum damage'.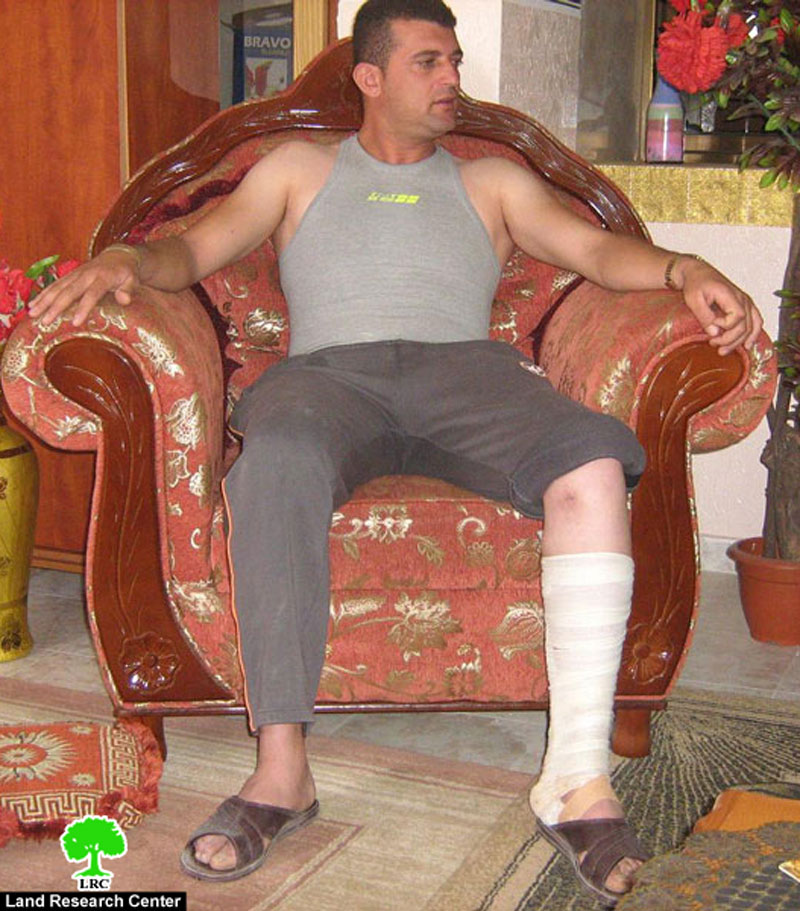 Photo 2: The injuried Mohammed Ikhlayel
Targeting cultivated fields
The colony is separated from Khirbet Safa by a fertile agricultural valley whose grape and peach trees were totally destroyed by the sewage system coming from the Gush Etzion settlement block. This sewage system was built as early as the occupation of 1967 to serve the colonies in that particular area.
In addition, about 1000 dunums of Khirbet Safa's agricultural land is located on the other side of the valley opposite the colony. This land is owned by the extended families of 'Adi and Quqas. Recently, it has become unsafe and scary to reach this land and take care of it as settlers are targeting any one who dares to approach the scene. Even before the killing of the settler at the beginning of April Israeli settlers from Beit Ayin used to fire at shepherds and farmers reaching that area. In one incident that took place five years ago, two sheep and a calf were killed by sniper fire from the colony.
One of the farmers, Mr. Mohammed Hussein Mufleh, 70 years old, who is now deprived from reaching his fields there, said in an interview with LRC field researcher that: ' I own 30 dunums of land in that area and when I try to reach it I am always confronted with Israeli soldiers who tell me to go back because the area has been announced as a closed military zone. I have been told by soldiers to go to the DCO in Gush Etzion settlement block to get a permission to enter my land. I am not going to follow their orders as I am the only legitimate owner to this land and I have the full right to possess and cultivate it'.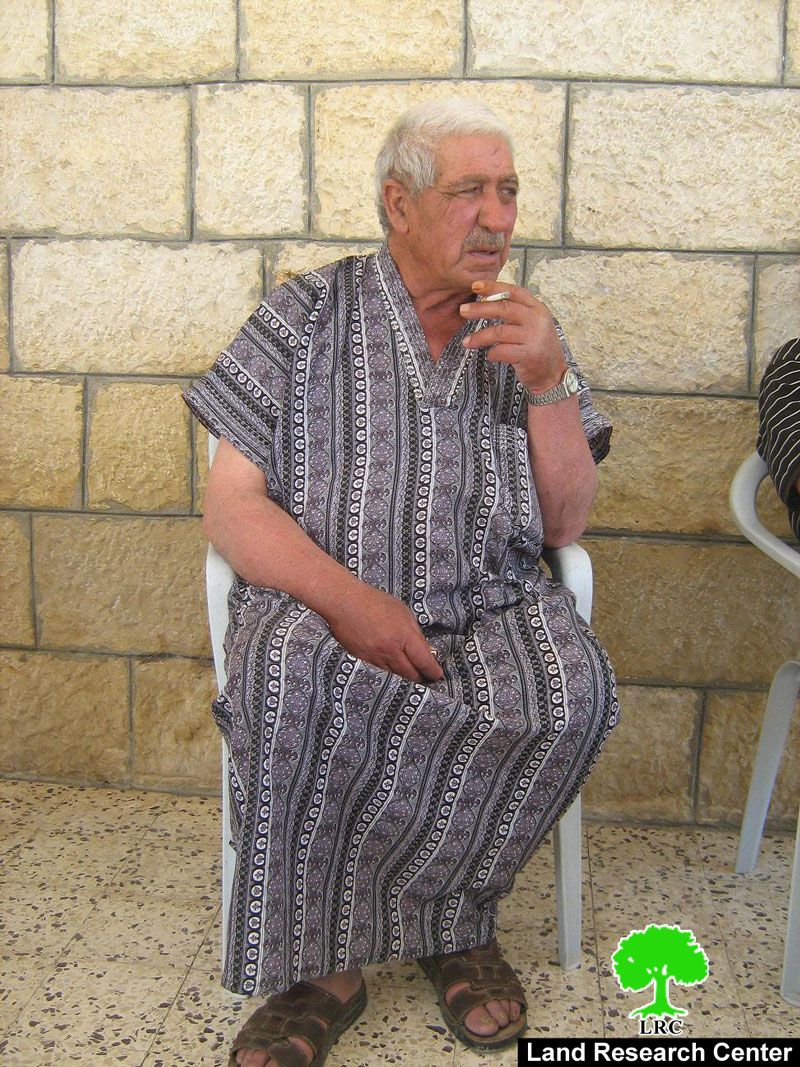 Photo 3: Farmer Mohammed Mufleh
Taking over homes
The Israeli army instead of dismissing the attacking settlers on April 8 chased the Palestinian youth inside the village and occupied some houses and their roofs were used as military observation points, including the houses of Khalil Abu Dayyeh, Tawfiq Abu Dayyeh, Jamil Abu Dayyeh, Ghazi Mifleh 'Adi and Dr. Mohammed Abu Dayyeh. Many other houses were, also, searched and their contents damaged, including the house of Khalid Ahmad Abu Dayyeh.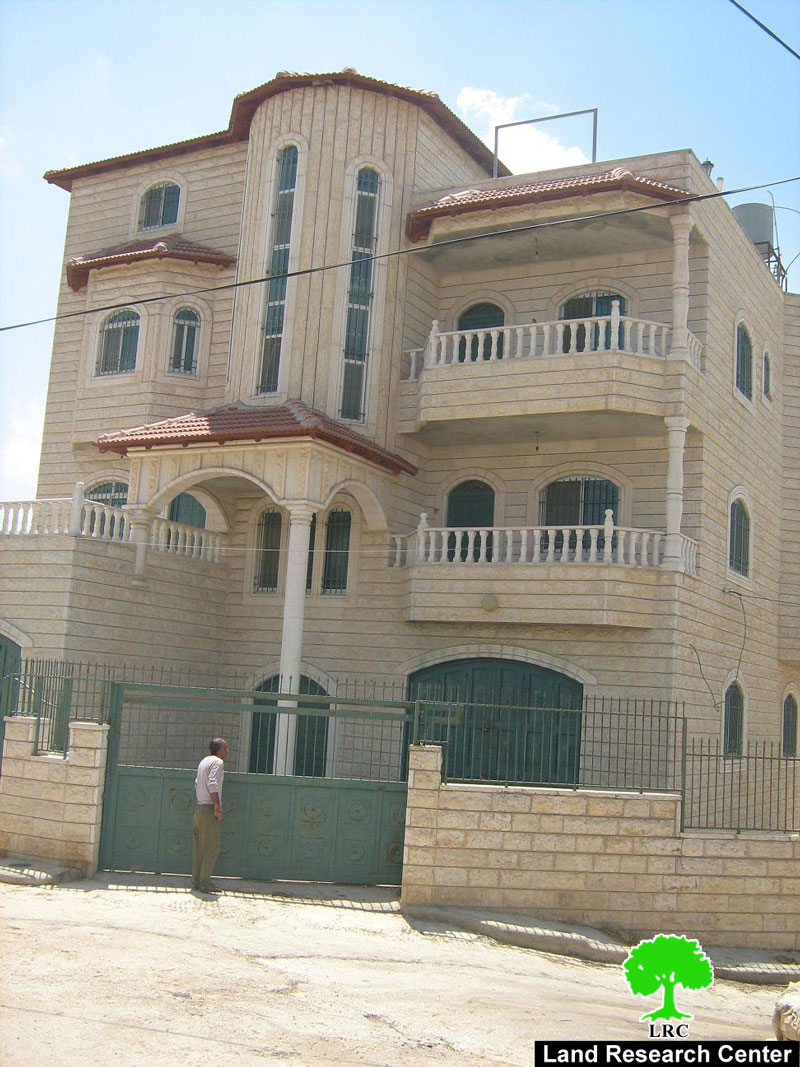 Photo 4: Tawfiq Abu Dayyeh's house that was taken over by the soldiers to protect the attacking settlers
Some eyewitnesses in Khirbet Safa told LRC that the soldiers brought a map showing that the previous houses are located in a ' red circle' and that all of them will be re-occupied in case a new attack is carried out by settlers, which means that the owners and occupants of these houses are supposed to pay the price for each single attack on the part of the settlers who will be protected by the soldiers occupying these houses.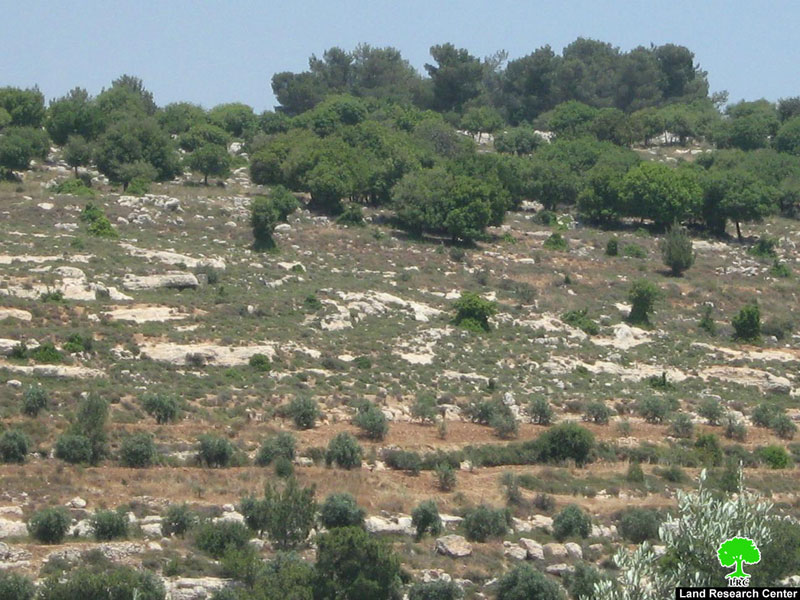 Photo 5: Part of the land targeted for confiscation by Beit Ayin settlers
Prepared by:
The Land Research Center
LRC