Re-Routing of the Israeli Isolation Wall in Jayyous Village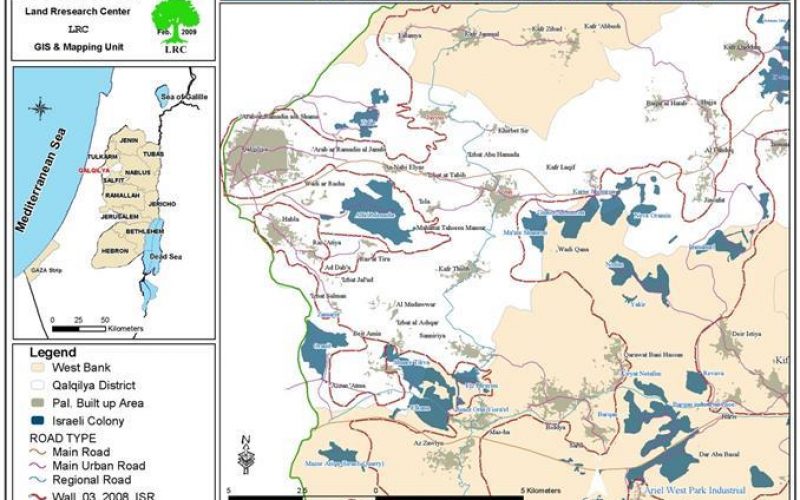 Israeli bulldozers began plowing works in Parcel 2 of Azzun Al Shamaliya lands (Al Manzila and Al Dahra Al A'araj locations) and in Parcel 3 of Jayyous lands (Khillet Hamida location). The plowing is in accordance with Military Order number T/09/07issued in March 2007 which called for the confiscation of 79.6 dunums for the purpose of re-routing the Israeli Racist Isolation Wall in the villages of Azzun Al Shamaliya and Jayyous.
The re-routing took place as a result of a number of complaints filed by residents of the two villages at the so-called Israeli High Court of Justice. The Court's decision was to change the route of the Wall south of the village of Jayyous and northwest of the village of Azzun Al Shamaliya, leading to the removal of Gate 979 located south of Jayyous. The decision also called for the returning of 750 isolated dunums (out of 9000) of Jayyous lands back to Palestinian control as well as the houses of the family of Mr. Bassam Abu Shareb after it was isolated behind the Wall.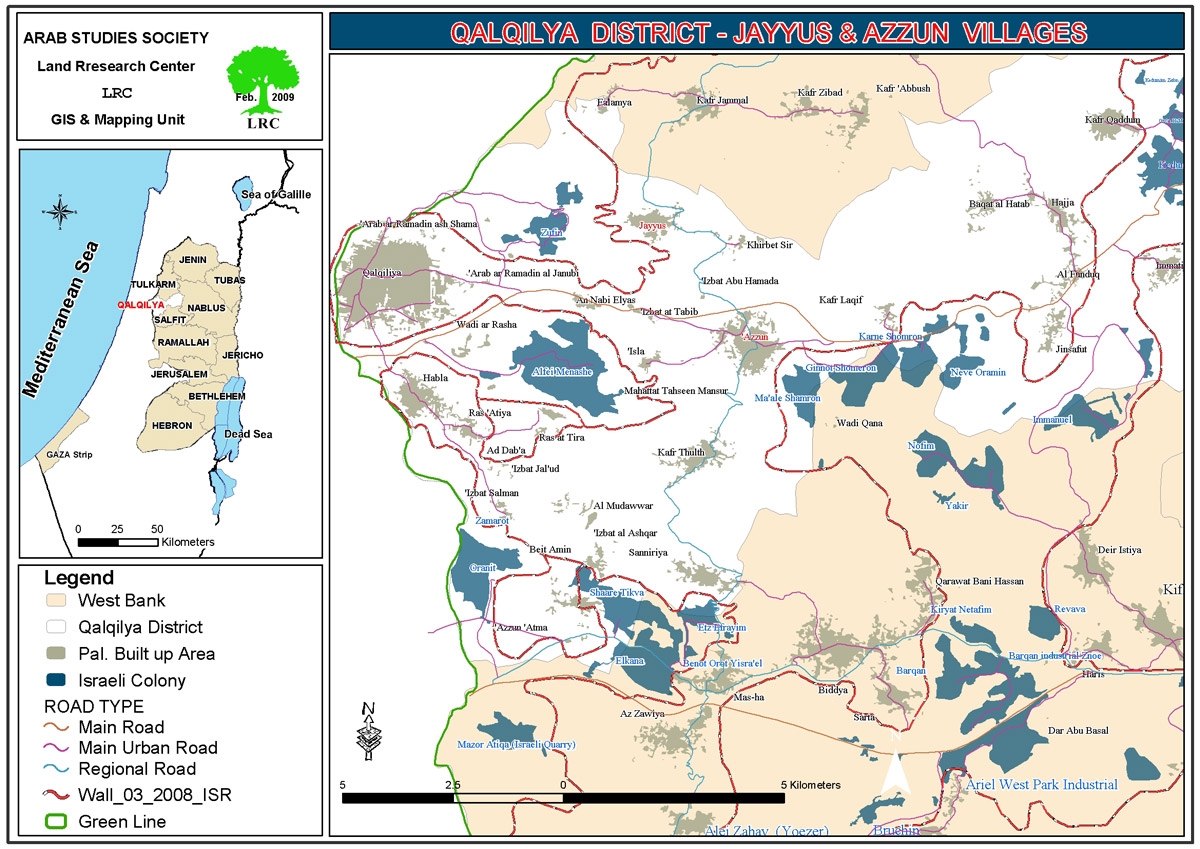 Jayyous villagers fear that the occupation forces won't replace Gate 979 with another access point which would make the access of 400 farmers to their lands behind the Wall increasingly more difficult. Also, the court's decision does not meet the minimum demands of 400 Palestinians families of Jayyous and Azzun as they still have more than 8,000 dunums isolated behind the Wall to which access is difficult andor virtually forbidden. That is at a time when the nearby colony of Tsufin (established in 1981 atop 2,000 dunums of Jayyous and Azzun Al Shamaliya lands) is witnessing massive enlargement at the expense of isolated lands behind the Wall.
The Racist Isolation Wall in Qalqilia:
Israeli occupation forces began the construction of the Racist Isolation Wall in the West Bank in 2002 criss-crossing to annex colonies and lands while isolating Palestinian communities into cantons.
The initial phases of the Wall were constructed in the Governorate of Qalqilia. It consists of two sections; the western section which was built on the Green Line and the eastern section which annexed the colonies located east of the Governorate. The eastern section is still under construction while the western section was done and over with.
In terms of the western section, it started from the village of Filamiya in the most northern parts of the Governorate until it reached the village of Azzun Al Attma. It annexed the colonies of Tsufin, Alfe Minshe, Oraniet and Sha'are Tikva while encircling and isolating the city of Qalqilia and the villages of Al Nabi Ilyas and Azzun Al Atma. Work on this 53-kilometer section of the Wall has led to the isolation of 62,258 dunums behind it. See Copy of Military Order
Prepared by
The Land Research Center
LRC