Confiscating Palestinian Lands in the Village of Kufl Haris
On the 8th of November 2008 the Israeli so-called "Civil Administration" distributed a military order calling for the confiscation of Palestinian lands in Al Marj site south of the village of Kufl Haris. The land, owned by Mr. Mahmoud Abdel Hadi Shuqair, is located at the main entrance of the village which was closed since 2004 by an earthmound. It is positioned 200 meters away from the last house in the village and about 250 meters away from the entrance of the colony of Ariel.
According to the confiscation order, the land will be used for the establishment of a military observation tower at the entrance of the village to monitor the movement of the Palestinians of the village and to prevent "actions of sabotage"!!!! This move coincides with the opening of the new section of Trans Samaria Road No. 5 which connects between the colonies of Burqan and Ariel.
Photo 1 & Photo 2: The main entrance of the village of Kufl Haris
The military tower was actually constructed on the 16th of November. It negatively affected the lives of ordinary Palestinians as Israeli soldiers manning the tower prevented 10 Palestinian families from collecting the olives in the vicinity of the tower. In addition, daily harassment of Palestinians living in houses close to the tower has been already reported as well as daily traffic jams on the road used by Palestinians near the tower. See Military Order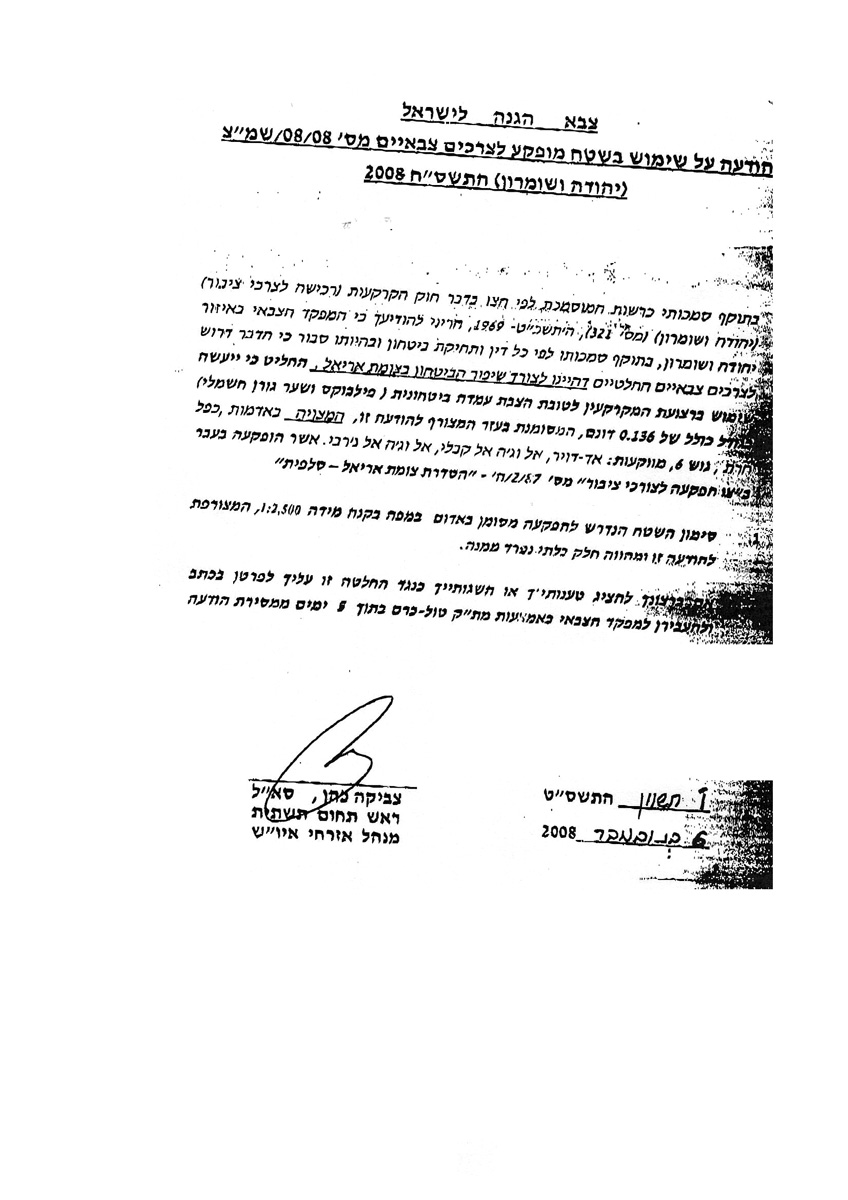 The Village of Kufl Haris:
The village of Kufl Haris is located north west of the city of Salfeet. Its population is around 3500 Palestinians according to PCBS 2007 estimates. The total area of the village is about 10,000 dunums. Around 1,000 dunums were confiscated for the establishment of the colony of Ariel. There are 3 religious sites in the village; the shrines of the prophet Yousha'a, Thou Al Kafal and Thou Al Noon. The sites are holy for both Muslims and Jews.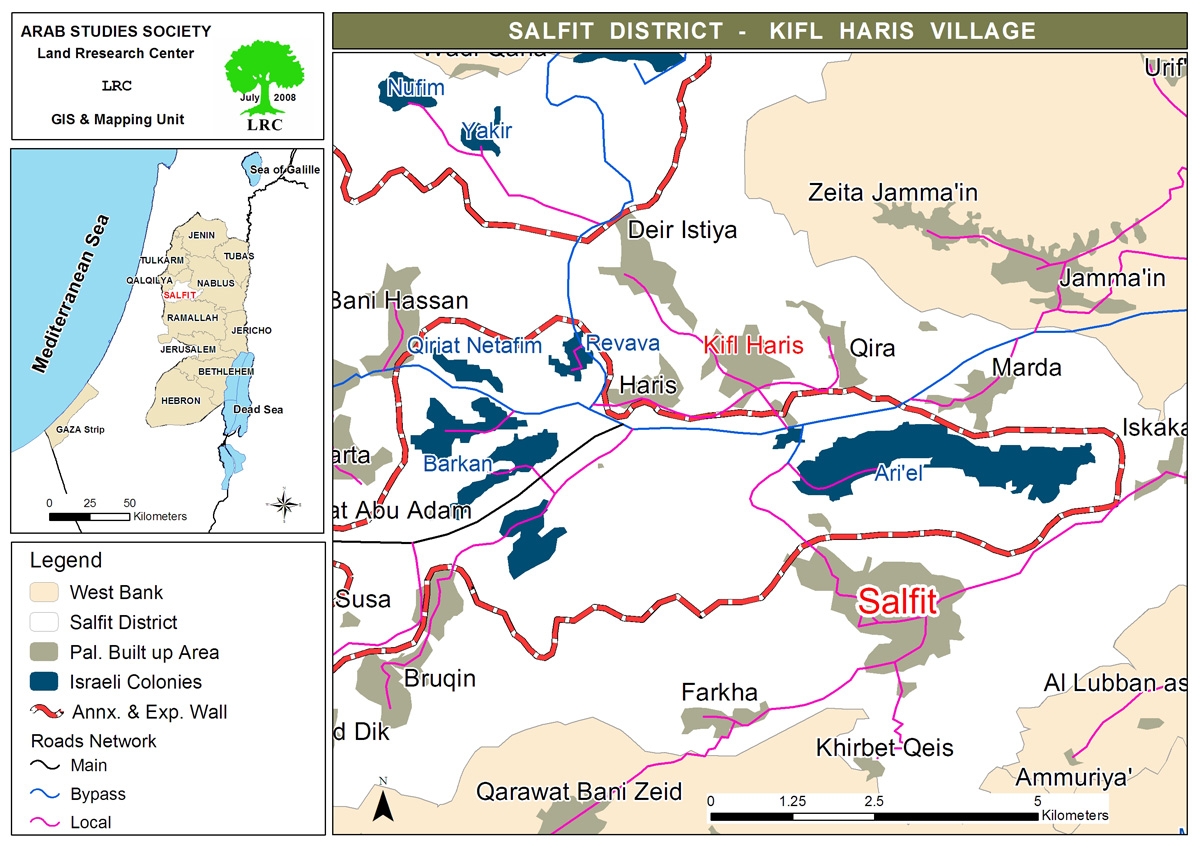 Prepared by:
The Land Research Center
LRC