New Demolition Orders against Barracks in Al Ramadien Al Shamali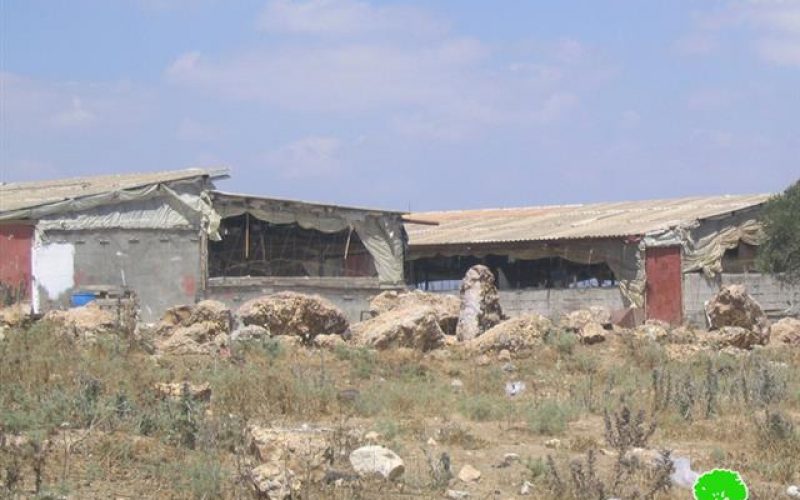 On May 13th, 2008 the so-called Israeli 'Civil Administration' delivered two Stop Work orders to Mr. Ammar Jabar Mohammad Al Jakharma against his property in Al Ramadien Al Shamali. The step is seen as a prelude for the structures' demolition.
The targeted properties are as follows:
1- An Animal pen (area = 108 m2) that is owned by the heirs of Mr. Jaber Mohammad Al Jakharma. It consists of a number of iron angles and rods covered by a rack of nylon. It was built in May 2006 at a cost of NIS 7,000. and is currently providing shelter for 200 sheep. The Stop Work order (number 142612) was issued against it due to lack of permit on a building in Area C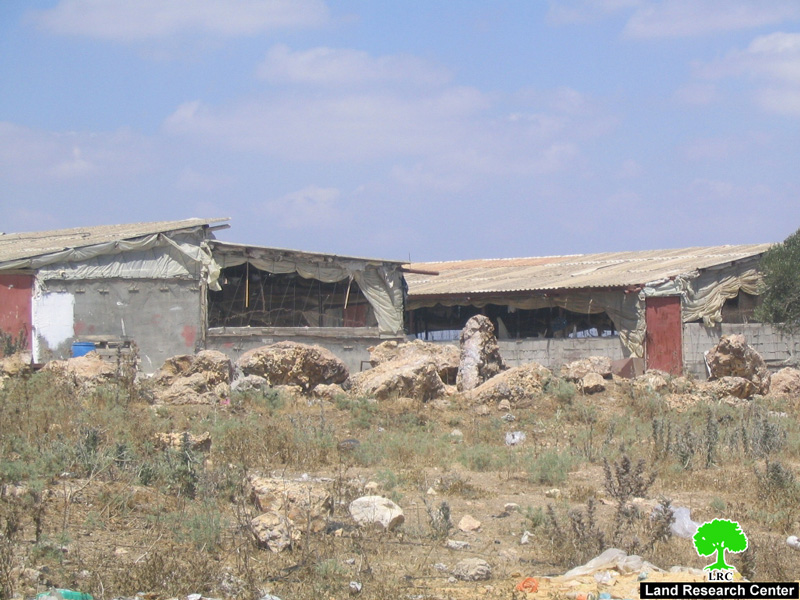 Photo 1: The threatened animal pen
2- A guest house for Arab Al Ramadien Al Shamali and their guests. It is made of wood and cloth and is owned by the heirs of Mr. Jaber Al Jakharma. It was built in December 2007 at a cost of NIS 2,000. The Stop Work order (number 142611) was issued under the pretext of, again, building without a permit in Area C.
Photo 2 & Photo 3: The threatened guesthouse in ArRamadin Al Shamali.
A copy of the Israeli Military Orders
It is worth noting here that the Israeli occupation gave the owners of the structures until June 19th, 2008 to object to the Orders and to file for a permit, despite its clear intention to demolish it.
Issuing the recent Stop Work orders to the residents of Al Ramadien Al Shamali is a step in a series of step taken by the Israeli occupation authorities to isolate the community totally from its immediate Palestinian environs. Such a policy has been instituted since the creation of the Racist Isolation Wall as 16 structures were given demolition orders in the community ever since under the same pretext.
Mr. Ammar Jaber Al Jakharma gave the following testimony to the Land Research Center's field researcher: ' In April 2007 a number of Israeli land surveyors associated with the so-called Civil Administration came into our community and started to paint a number of red signs inside and around it. I overheard them talk amongst themselves about a street as well as a colony to be established soon atop lands we are currently residing in. They came back at the end of 2007 and said that the presence of the Wall Gate number 1037 is temporary and the existence of 'those' (meaning us) will only be for a short period of time. What I understood from these two incidents is that they want to remove the only gate that connects us with our Palestinian environ as a prelude to throw us out of our land in an effort to realize their plans in the region.'
Location and Population:
Arab Al Ramadien Al Shamali is a Palestinian community that is located northeast of the City of Qalqilia behind the Israeli Racist Isolation Wall. It is also located about 700 meters away from the colony of Tzufin which was established on the land of the village of Jayyous. In addition, there is an Israeli military camp that is located only a few meters ways.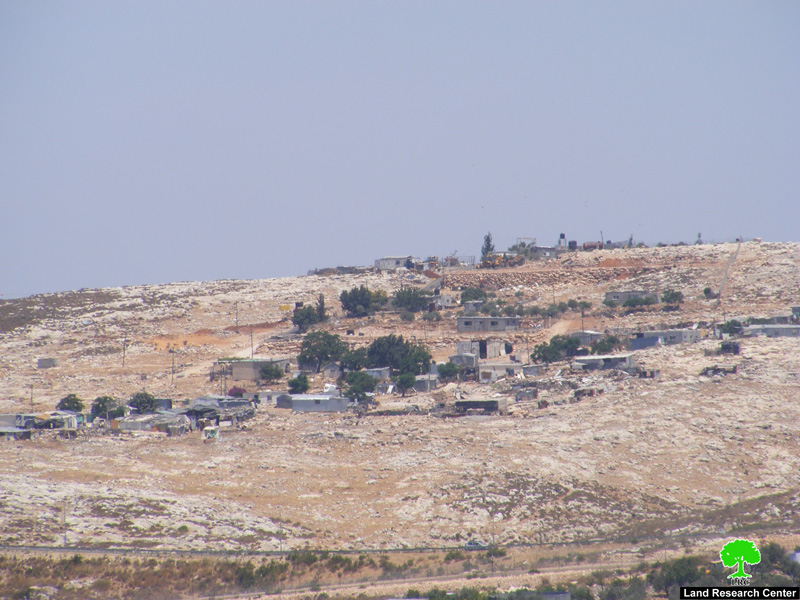 Photo 4: Arab Al Ramadien Al Shamali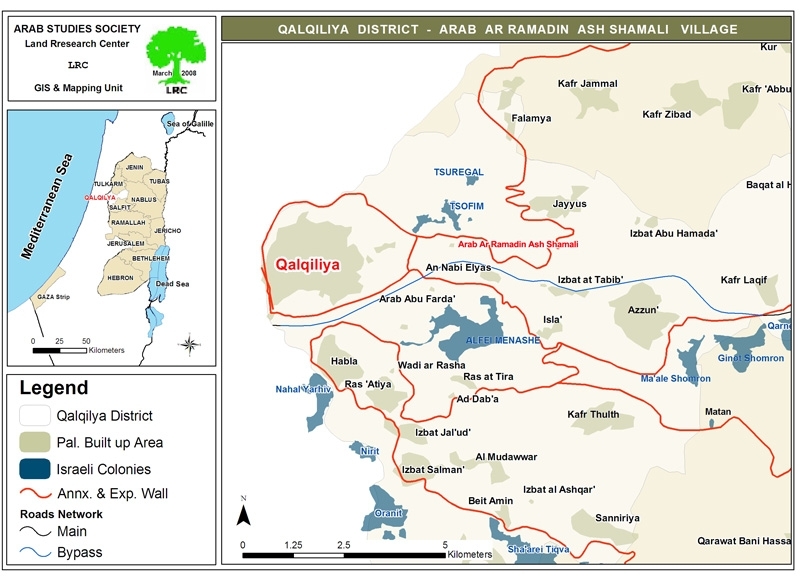 Related Cases:-
'Israeli Occupation Forces Issues Demolition Orders against Palestinian Houses in Arab Al Ramadien Al Shamali.'
Prepared by:
The Land Research Center
LRC