Fasayel's under-construction school is threatened with demolition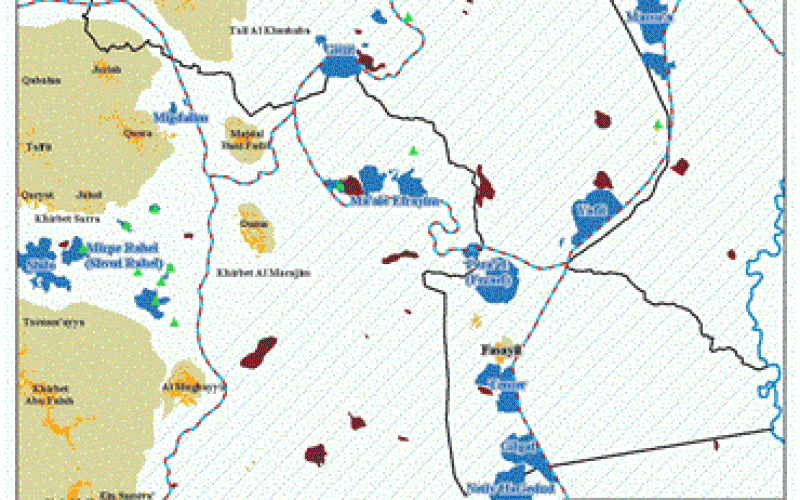 After the 1967 war, the State of Israel declared the Jordan Valley a 'Closed Military Area," and other parts as 'State land'. Therefore, construction for Palestinians became a restricted procedure, near totally prohibited, even though there were many Palestinian villages in the area but Israel has never taken their needs in terms of population growth, medical and educational facilities among other needs into consideration.
Some of these rural communities are still living in the area, but they are facing many obstacles and restrictions based on Israeli military orders issued in 1967, which forbid them to carry on any action in this region; including construction and cultivation, in addition to develop their villages, to satisfy their basic need and rights, such as the rights of freedom of movement, education, health or the basic need of water.
One of these villages, situated in the middle of the Jordan Valley, is Fasayel. It is a very simple rural community; spread over two parts: the upper part, and about 3 km to the south sets the lower part. See Map 1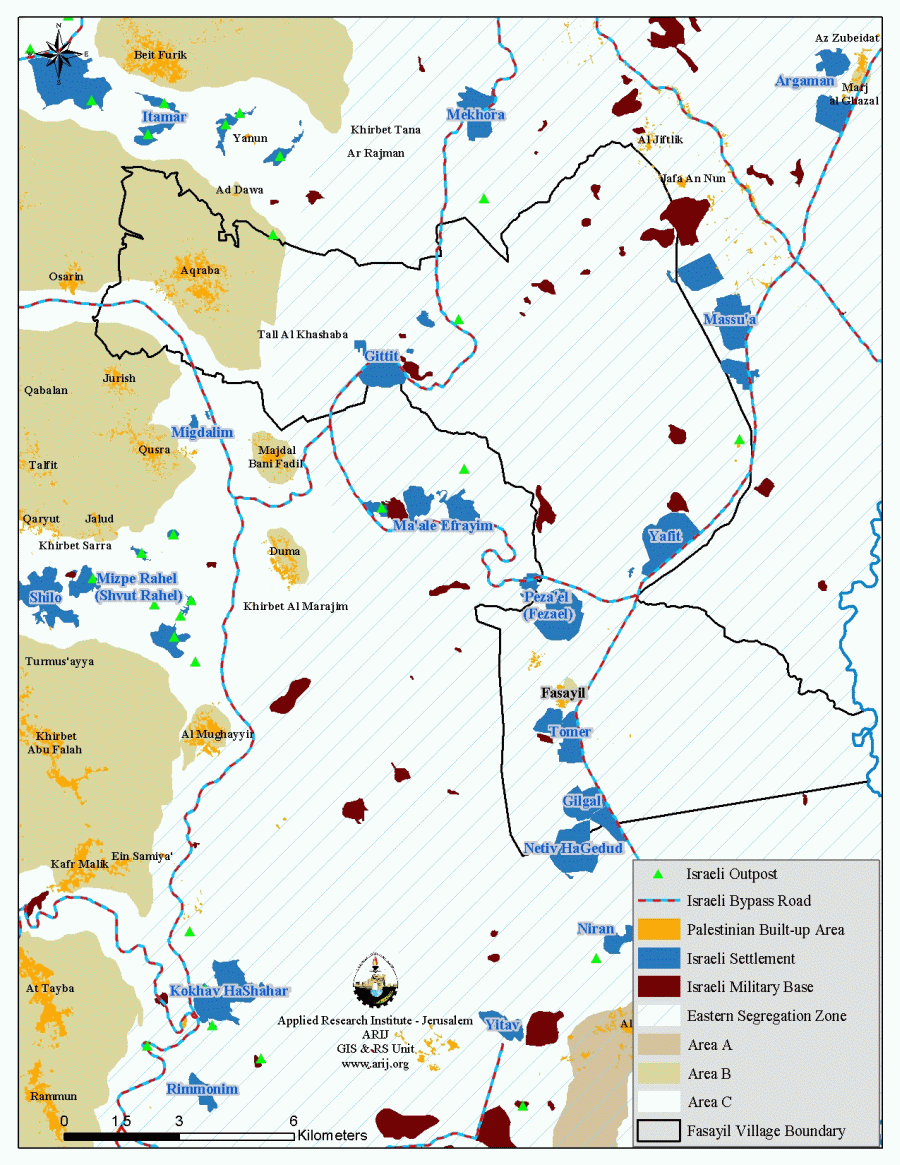 The village has a sole school, situated in the lower part of it. It provides education for 501 children, from both parts of the village. The children of the upper part have to walk 6km (back and forth) every day to get their education, and the distance seems more than twice what it is during the summer time when the temperature in the Jordan Valley exceeds 40 degrees Celsius.
Last year (early in the year 2007), the people of the village began the construction of a new but very modest school (using clay bricks and tin plates for a roof) in the upper part of Fasayel, to facilitate the education process for the 108 children resident in that part. In October 2007, the village received a military order to demolish the school. The Israeli Army was able to stop the residents to continue with the construction process until they receive an authorization to continue with the construction, and in any case, what ever was built to the date of the demolishing order, must come down since it exist in a 'closed military area' . The structure of the school partially came down any way with the heavy rain that hit the area in the autumn but the residents attempt to rebuild it in any case.
Source: ARIJ Photo Archive _ 2008
Residents of Fasayel have appointed a lawyer to handle the case and follow-up with the Israeli civil administration in Beit El, however, it could be a lost cause if the residents of Fasayel stand on their own against the Israeli military court system.
Prepared by
The Applied Reserach Institute – Jerusalem