Ghettoized Palestinian villages suffer further movement restrictions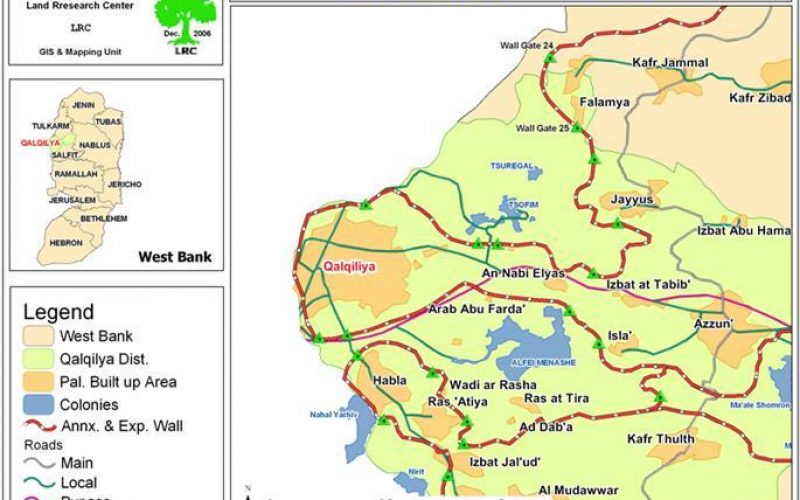 Qalqiliya Governorate
A Daba', Ras at Tira, Wadi ar Rasha, Arab Abu Farda and Arab ar Ramadin are Palestinian residential areas which all are imprisoned in one ghetto inside the Israeli Segregation wall to the south of Qalqiliya city in the north western part of the West Bank. The total population of these area are about 1100. The reason behind this encirclement and ghettoization is to annex the colony of Alfei Menashe established in 1983 over lands confiscated from Palestinian villages. According to the Foundation for Middle East Peace, the colony had the population of 5433 in the year 2004, a built up area of 1085 dunums and a municipal area of 4667 dunums. See Map 1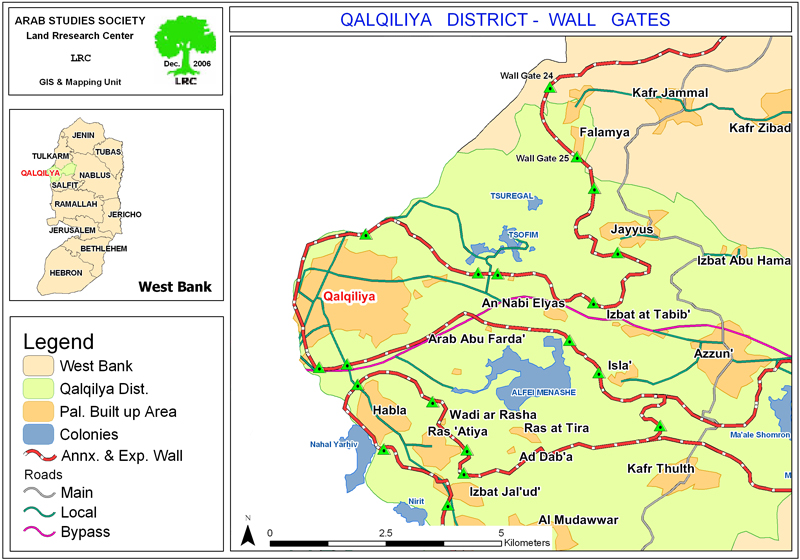 The people of these villages are mostly dependent on agriculture as main income. The Wall has encircled the villages from all sides and separated them from their Palestinian environs, causing much economic, social and psychological damage. The area is now looked at as a disastrous one. The length of the Wall around this enforced ghetto is 12 km with a width of 100 meter.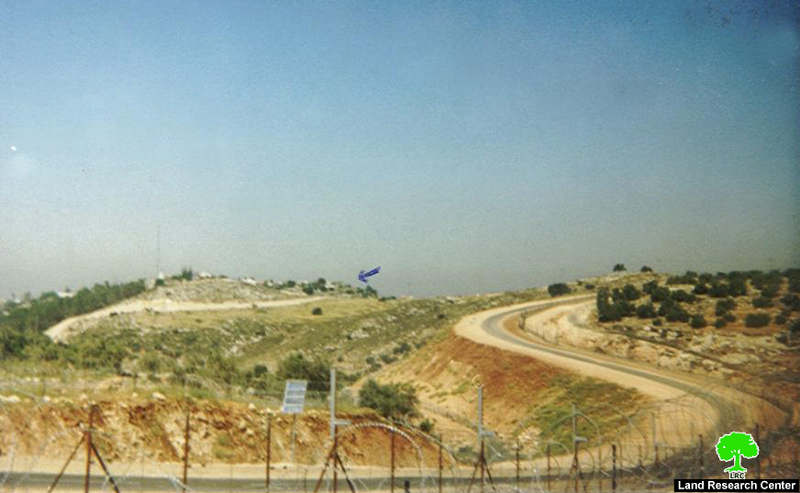 (Photo1 : the colony of Alfe Menashe encircled by the Wall)
Since two months the Israeli occupation forces took the following measures aiming at further suffocation of the four villages and deprivation of their farmers and land owners from leaving their areas or harvesting their olive yield:
1. The closure of gate number 34 which is located between Wadi ar Rasha and Kafr Thuluth in the south eastern corner of the ghetto causing many problems to the population who live and own lands in either side of the Wall. The total number of the affected population is about 1100. The closure of gate 34 means that the population of Ad Daba', Ras at Tira, Wadi ar Rasha have to make a 44 km long journey instead of a one km long journey to reach their land on the other side of the Wall. This means that they have to travel to gate number 36 located in the western side of the ghetto to exit the Wall and then proceed to Ras Atiya village, Habla village, Qalqiliya city, and from there to Azzun village east, kafr Thuluth in the south before they reach their land.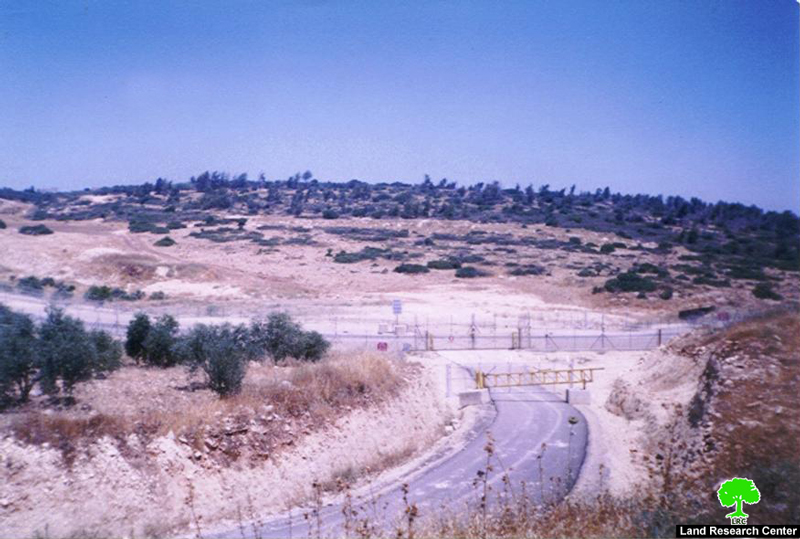 (Photo 2: the closed gate number 34 between Wadi ar Rasha and Kafr Thuluth)
2. Introducing more restrictions at gate number 36 under the pretext of stopping the smuggling of olive yields and olive oil in to Israeli proper. For example, any one willing to bring olive oil containers from ras at Tira to Ras Atiya should unload the whole cargo at the gate for checking and scrutinizing which takes long time and efforts.
3. Depriving these besieged villages from basic infrastructure requirements such as water, electricity, proper housing, educational and health centers. At the same time, Israeli settlers who live in Alfe Menashe colony enjoy full rights and privileges.
4. Demolishing a number of animal farms belonging to brothers Attalah and Sameer Odeh in an attempt to destroy the local Palestinian economic life inside the ghetto as in introduction to displacement.
Land lost by the Wall construction
The construction of the Wall has led to the confiscation, devastation and separation of the total of 8000 dunums out of 10000 dunums of fertile agricultural lands affiliated to these four villages.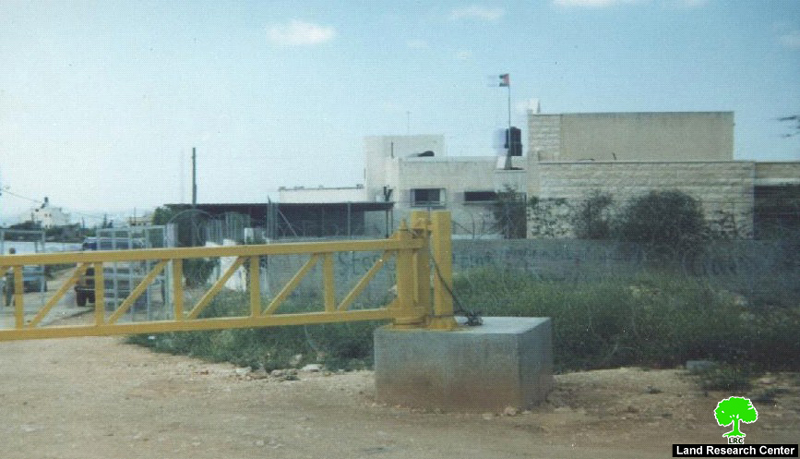 (Photo 3: The Wall gate number 46 between Ras at Tira and Ras 'Atiya)
Quite many complaints and criticisms have been forwarded to the Israeli occupation authorities by the International Committee of the Red Cross and other bodies against these mal practices but, yet, to no avail.
Prepared by
The Land Research Center
LRC