The Segregation Separation Wall hits the lands of Surif and Khibet Ad Deir- Hebron district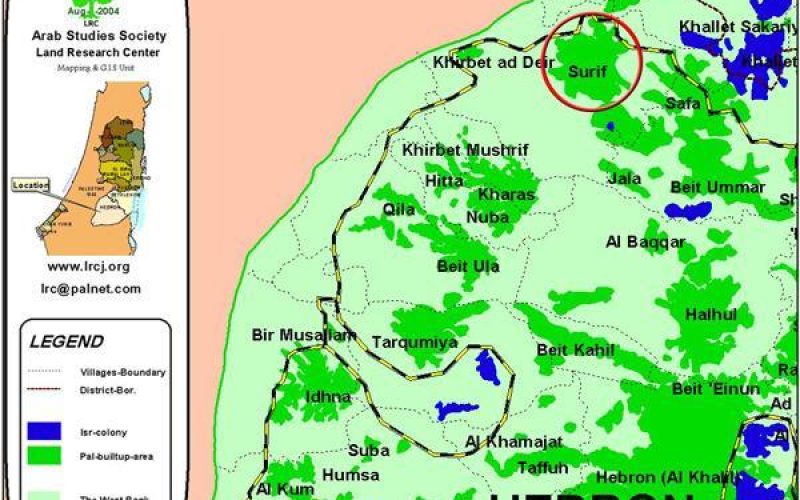 Location and population
The village of Surif is located 16 km to the north west of Hebron city and about 6 km from the green line. It has the population of about 15 000 inhabitants, mostly working in agriculture, particularly olive trees as the climate and soil in this town is very ideal for olive growing. This characteristic has made Surif famous of good quality olive oil.
Khibet Ad Deir is located to the west of Surif and inhabited by extended families from mother village of Surif. It is almost located on the green line with a population of about 300 people.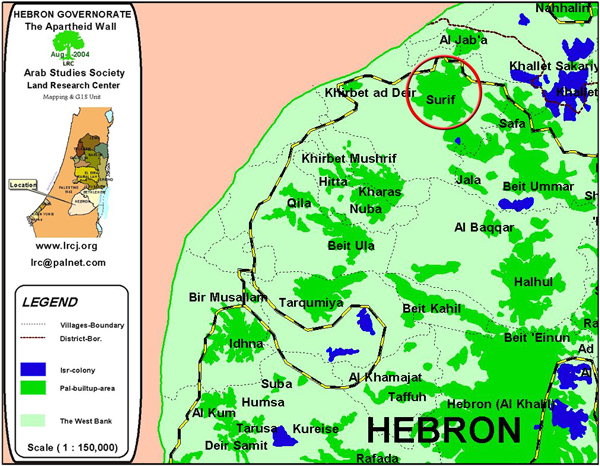 Map 1- Location map of Surif and Ad Deir
On October 3rd, 2004, the Israeli army started to bulldoze hundreds of fertile agricultural lands to the west of Surif and Khirbet Ad Deir villages in the north west corner of Herbon district for the purpose of constructing the Segregation Separation Wall. The devastation works are being carried out in the areas of Wadi As Sur, Khirbet Ad Deir and Khalet Al Ghurus at the depth of 200-300 meters in the Palestinian land to the east of the green line.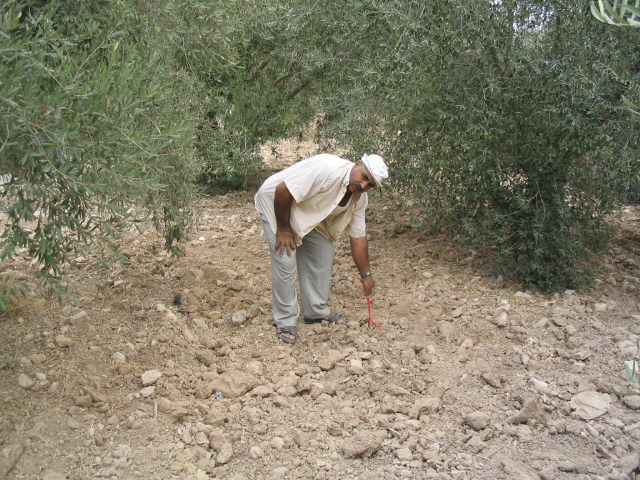 Picture 1- Wadi As Sur- Khirbet Ad Deir- Surif- Hebron:
A Palestinian farmer pointing to a sign fixed by Israeli surveyors in the middle of his olive field- Photo courtesy of LRC)
At the end of last July, the Israeli military issued order number T/64/4 to confiscate not less than 500 dunums form the lands of Surif, Nuba and Beit Ula to make space for the Wall construction. In reality, the area of land targeted for confiscation or separation is much bigger than that mentioned in the foresaid order. For example, the Surif village and Khirbet A Deir alone will loose about 500 dunums, according to the head of Surif municipality, Mr. Mohammed Barath'iya, who confirmed that the targeted land is the most fertile in the town and considered the only source of living for many families.
Picture 2- Wadi As Sur- Khirbet Ad Deir – Surif:
Trees marked with yellow crosses prior to uprooting- Photo courtesy of LRC
Amongst those affected are the following:
Owner name

Area in dunums

1

Ibrahim Mohammed Salamn Barath'iya

3

2

Khalil Mohammed Salman Barath'iya

29

3

Sharif Mohammed Salman Barath'iya

9

4

Jamil Mohammed Salman Barath'iya

10

5

Mahmud Mohammed Salman Barath'iya

6

6

Mohammed AbdulHadi Barath'iya

8

7

Awad Mahmud AbdulHadi Barath'iya

8

8

Salman AbdulHadi Barath'iya

30

9

Amin Omer 'Abed

15

10

Ziyad Ezzat Abu Fara

3

11

Musa Abdulllah Abu Fara

3

12

Abdul Qader Ali Barath'iya

6 & a cistern

13

Ahamd Ali Barath'iya

8

14

Sami Naji Barath'iya

6

15

Mahmud AbdulAziz Ihdush

6

16

Yusif AbulAziz Ihdush

6

17

Khalil Saber Abu Fara

10

18

Salah Saber Abu Fara

10

19

Ra'id Al Hieh

2

20

Khalil Mohammed Salim Al Hieh

2

21

The sons of Shaker Al Hieh

4

22

Ibrahim Bahjat Abu Fara

2

23

Isa Mohammed Ibrahim AlHieh and brothers

4

24

Waheeb Ibrahim Adwan

6

25

Mahmud Adwan

8

26

Sameer Al Qadi and brothers

5

27

Musa Ibrahim Abu Fara

3

28

Awad Mahmud Barath'iya

6

29

Abdul qader Ali Salman 'Afana

6

30

Hasan Shaker Al Hieh

4

31

Abdul Hamid Salman Barath'iya

2

32

Ibrahim Hammad Abu Fara

5

33

Bader Al Ghuruz and brothers

100

335
The Israeli military forces maintain heavy presence in the area and prevent accessibility to the targeted lands. A number of farmers confirmed that when they tried to pick the already ripe olive harvest, the Israeli soldiers forced them out of their land, beaten some of them and detained others for long hours. Most of the lands are planted with fruitful olive trees of very good type, including the old Ruman densities. The olive picking season has already started in the West Bank at the beginning of this month, however, farmers from these two villages whose lands are close to the green line are unable to collect their harvest for the aforementioned reasons. The total of about 5000 olive trees will eventually be uprooted or separated by the construction of the Wall in these tow villages.
The land owners have objected to the confiscation orders and the devastation of their land through the lawyers appointed by the Land Defense Committee in Hebron, yet to no avail.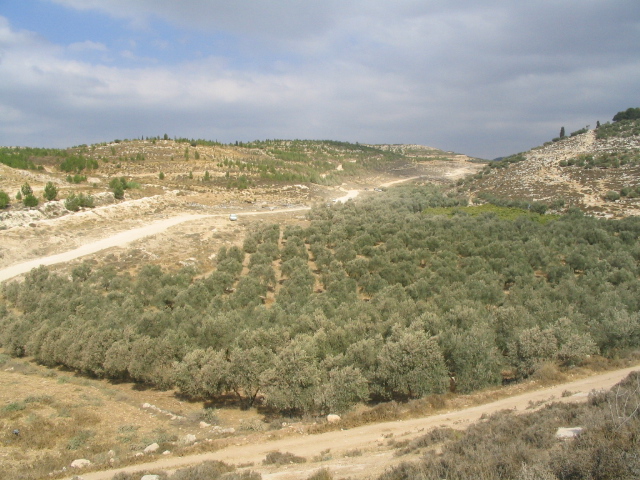 Picture 3: Khirbet Ad Deir- Surif:
The olive field to the right will be totally devastated by the construction of the Segregation Wall – Photo courtesy of LRC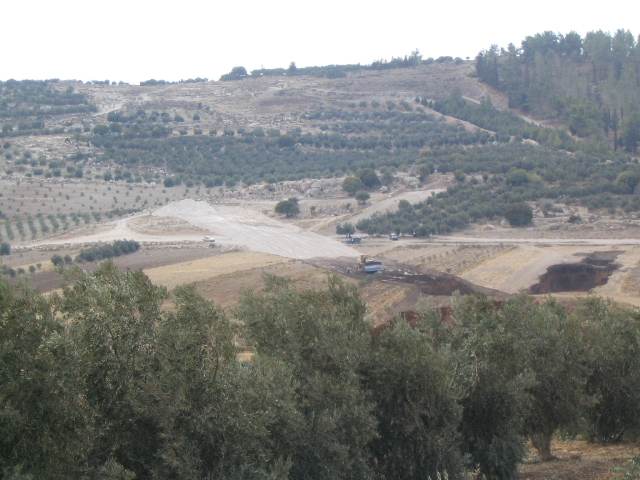 Picture 4: Khirbet Ad Deir- Surif:
An Israeli bulldozer cutting through fertile Palestinian land – Photo courtesy of LRC
Prepared by
The Land Research Center
LRC