Israeli Show of Force in Bethlehem city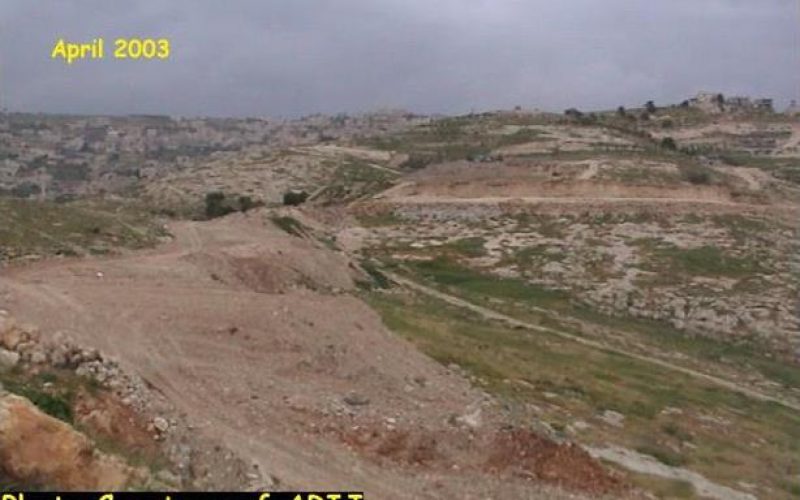 Curfew Continues in Bethlehem Esatern Towns
Until yesterday, the Israeli Army had not entered the city center of Bethlehem with heavy artillery since December 2002. However, on the 23rd of April 2004, the Israeli Army arrived in tanks and jeeps disturbing the peace in the City of Bethlehem with a show of force in and near Manger Square. See photo 1 & Photo 2
The Israeli incursion did not appear to have any specific aim except wanton destruction. Near the Church of the Nativity, an Israeli tank crushed cars and destroyed the surroundings, including the road itself. This road was heavily destroyed by the Israeli Army during the Israeli invasions to Bethlehem in 2001 and 2002. It had only recently been repaved by the Bethlehem municipality with funding assistance from the USAID.
Israeli vandalism of Palestinian private and municipal property is not new. In addition to the fear and chaos it generates within the Palestinian population, it has dire economic consequences on both the macro and micro levels. The difficult economic circumstances of the local population will make it difficult for the municipality to repair the infrastructure destroyed during this most recent invasion. Until it is repaired, the damage will stay as a reminder – as if there are not enough reminders of the occupation and the potential for more Israeli military incursions.
But the unfortunate ones to have had their property destroyed face even greater difficulties. They are not 'wanted' by Israel but rather simply parked along the random path of the Israeli tanks. Dr Mahmoud 'Alian, for example, is a cancer specialist and has no relation with any military or political factions. His car, a recently purchased Peugeot for which he stills owes money, was destroyed near Manger Square, See photo 3.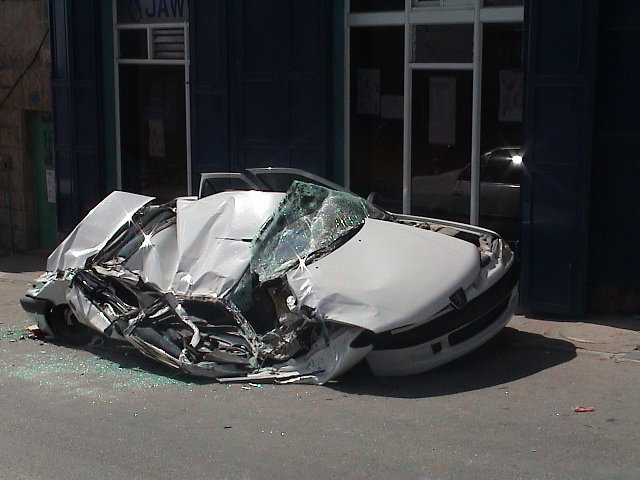 Because the destruction is considered as having occurred under an 'act of war', his insurance policy will not cover the damage and, unlike the Bethlehem municipality, he will not find outside funding to replace his damaged vehicle.
Today, the 26th of April 2004, the IOF imposed a curfew on Beit Sahour town, to the southeast of Bethlehem, since the early morning. Few hours later, the Israeli army also imposed a curfew on Beit Jala town, northwest of Bethlehem city. Indirectly, Bethlehem city is paralyzed as the two main towns are adjacent to it and are now declared as military areas; Beit Sahour town is a gate to Bethlehem from the eastern rural areas while Beit Jala is a gate to Bethlehem from the western rural areas. The Israeli army is practicing different kinds of terror actions, such as using rubber bullets and sound bombs targeting Palestinians.
This is not the end of terror series carried out by the Israeli army in the Occupied Palestinian Territories. Palestinians are curfewed to their homes and are till this moment not able to practice their daily rights of living … Not only that, but also Palestinians are curfewed to the Segregation Wall Israel is building in the Palestinian Territories, a Wall that is leaving Palestinians with appalling conditions
Prepared by:
The Applied Research Institute – Jerusalem