Bethlehem 59 !!!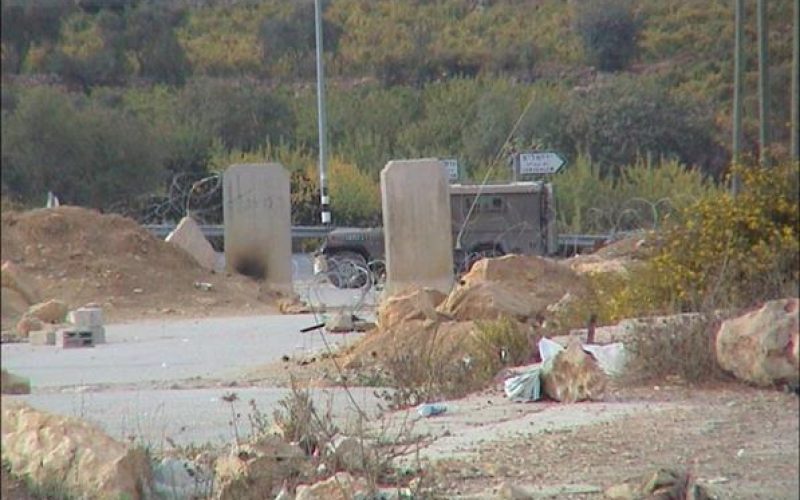 This is the number of all forms of barriers that restrain Bethlehem district. The district which lay on 608 Km2 (235 M2) and accommodates 170,000 Palestinians, was confined by the Israeli Army over the past three years of the current Intifada which broke out in September 2000.
At that time, Bethlehem district had only 2 permanent checkpoints located at the district outskirts on the entry points to Jerusalem. The barriers multiplied over the past three years to reach a record of 59 barriers classified as illustrated in the following table.
Classification of barriers in Bethlehem District

Classification

Number of barriers

Earth Mound

39

Gates

4

Permanent

7

Roadblock

5

Temporary

4

Total

59
See pictures of checkpoints in Bethlehem, Al Khader and Al Walaja villages.
The increased number of barriers that surround and confine Bethlehem district (1 barrier for every 10.5 Km2 (4 M2) has caused a tremendous burden to the lives of the residents in the district. The barriers also contributed to isolate the western and eastern rural areas from the urban center of the district. See map of Checkpoints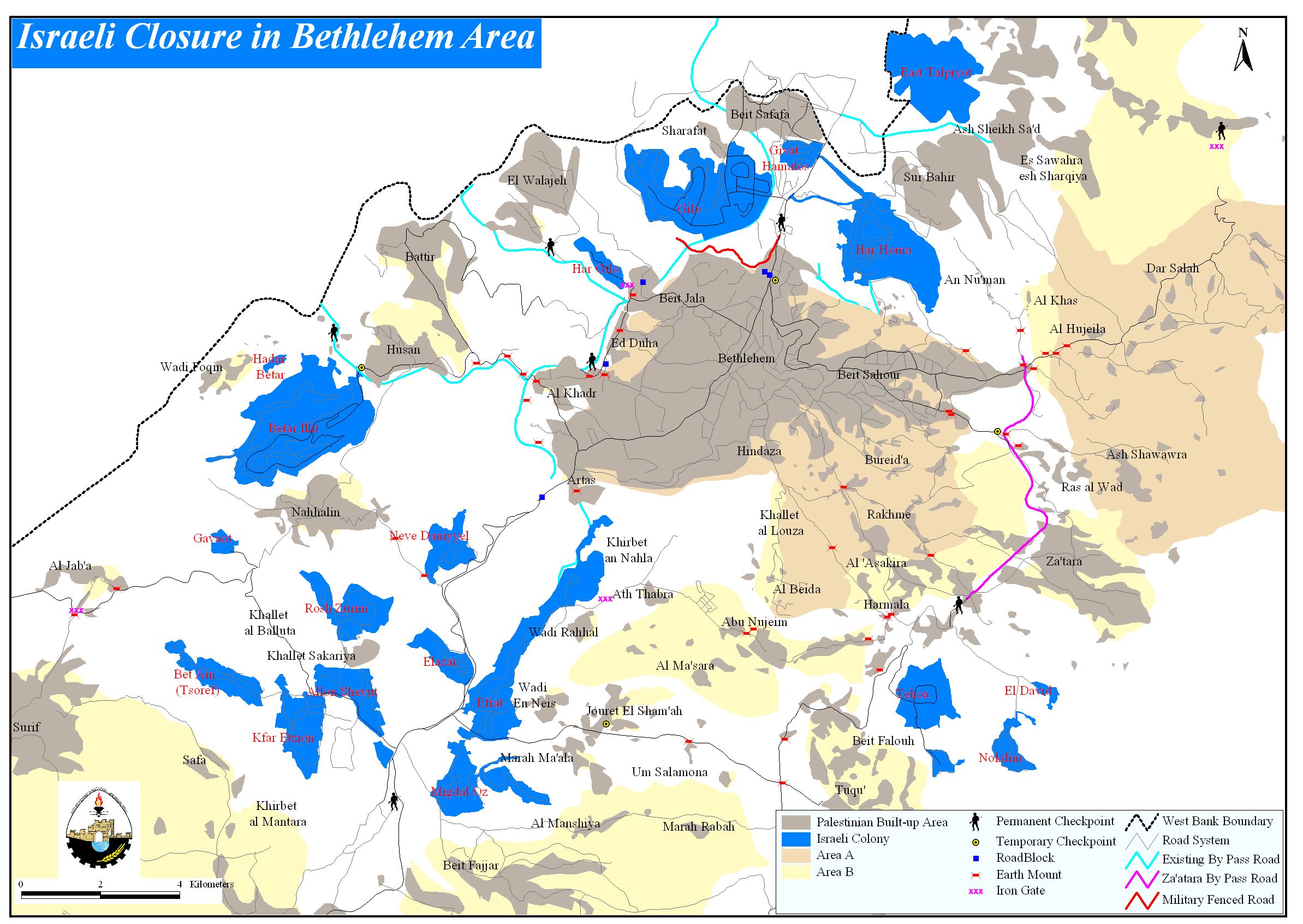 The barriers had also impediment effect on the commercial and health sectors as merchandise and agricultural crops had hard time coming to the center of the district or to the main markets. The Israeli settlers and Army also contributed to damage the agricultural lands in the district, which resulted, to an overall estimated loss exceeding 40 million USD during the past three years.
The health sector was also affected. Several deaths were recorded on the checkpoints surrounding Bethlehem districts as the Israeli Army denied access to Palestinian patients to East Jerusalem hospitals for proper medical care. A number of childbirth were also recorded on checkpoints were the Army refused ambulances access to hospitals in East Jerusalem. The 50 km segregation wall constructed by Israel in Bethlehem district came to compliment the barriers in and around the district as it segregate 70 Km2 of Palestinian lands and place it under Israeli jurisdiction for the Army and the Israeli settlers' benefits. The greater parts of the segregated areas are agricultural lands in addition to areas confiscated by Israel to built 22 Israeli settlements. Other areas classified for military use only or designated as military closed areas.
Related Case Studies:
Prepared by:
The Applied Research Institute – Jerusalem