The new Settlemet project in Jabal al-Mukabber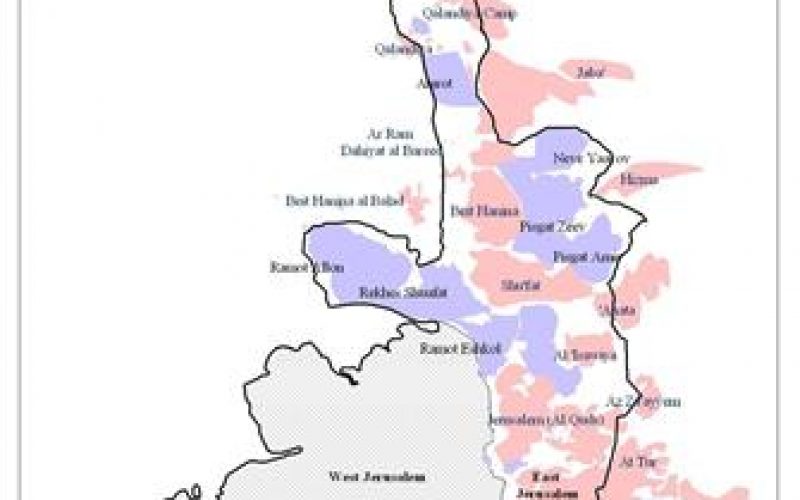 The Israeli forces are planning to begin a new Settlement project in Jabal al-Mukabbir to the southeast of Jerusalem. Jabal al-Mukabbir is a heavily populated Palestinian residential area close to the UN local headquarters, which was seized by the Israeli occupying forces (IOF) in 1967.
Now the Israeli forces are planning to build a new Settlement in Jabal al-Mukabbir and plan to confiscate vast areas of the land in the vicinity.
On May 2002, an Israeli investment company called ''Digital'' reinforced by the Israeli police and army fenced the threatened land in Jabal al-Mukabbir in Jerusalem. The Israeli forces then continued bulldozing the Palestinian agricultural land in Jabal al-Mukabbir neighborhood for founding the new Settlement which is to include more than 500 housing units, a hotel and schools, assuring that all the permits needed from the Israeli authorities were obtained. This new outpost will be the second one to be built in the area after Ras Al-'Amoud Settlement which was built in the last few years close to Al-Aqsa mosque.
The Israeli bulldozers began razing the land, trees uprooting in the area, and establishing Israeli military watch points. The confiscated land belongs to Ahmad E'id Zahaika. Moreover, resident Hassan Abu Ayash testified that 3 bulldozers and military vehicles started razing his land for building the Israeli watch points and he added that they uprooted more than 200 fruitful trees.
The Israeli colonial activity at Jabal al-Mukabbir is considered to be a serious step in the construction of the illegitimate Jewish settlement of 'Nof Zahav' or (Golden View), which will severely affect the Palestinian Neighborhood. The land confiscated is also considered the only nature reserve for the Palestinian residents in the heavily populated Jabal al-Mukabbir region, so the land is the only open space left for future urban development in the community. Moreover, the Israeli government prohibited any construction project in that area for Jabal al-Mukabbir residents and gave the right to only 25% of the residents to build in urban or municipal certain areas, whereby, the Israeli authorities gave the right to its citizens to build the colonizing project in the same area. See Map below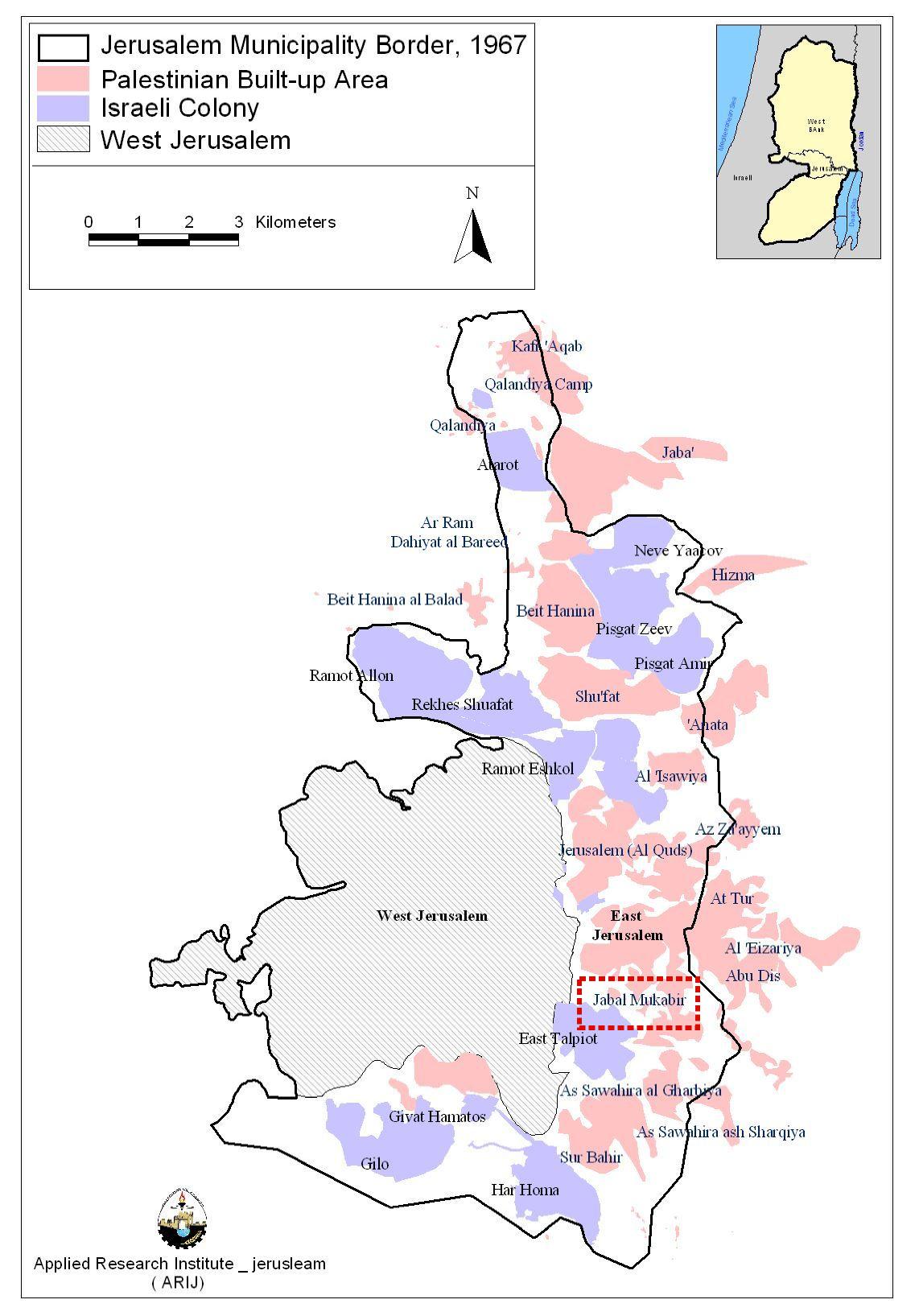 The red color represents the Israeli colonial activity at Jabal al-Mukabbir
This building of the illegitimate outpost on Jabal al-Mukabbir is a violation to the forth Geneva Convention which explicitly prohibits an occupying power from transferring its own population to the territory it occupies.
Residents of Jabal al-Mukabbir protested against the building of the outpost to the Israeli government but no response was given to them and thus they could do nothing about it but watch their land be destroyed.
Prepared by:
The Applied Research Institute – Jerusalem