Israeli house demolition campagin continued unabated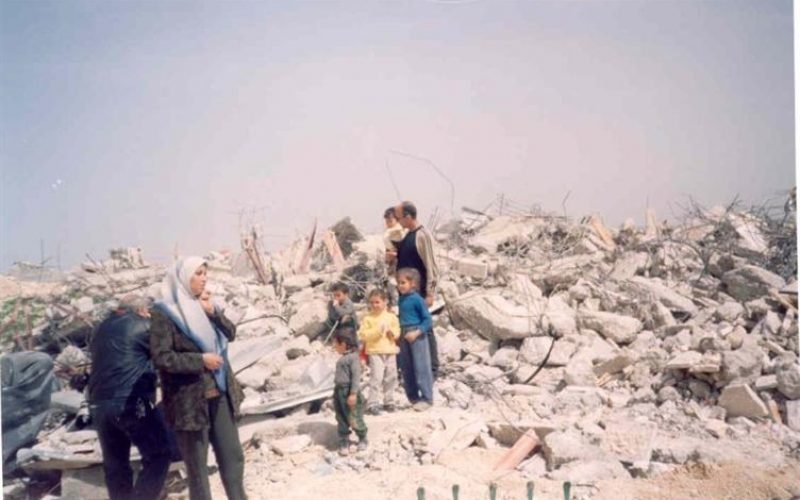 Introduction
The Israeli occupation forces demolished 20 Palestinian houses and other structures in the occupied city of Jerusalem during the month of August, 2003. This number is considered the largest ever since April 2003, when the Israeli forces destroyed 26 houses taking advantage of the on going war against Iraq.
At the same time, the Israeli occupation forces continue their undeterred and destructive war against the Palestinian people elsewhere in the occupied West Bank and Gaza Strip. Most of the aforementioned destruction operations took place during the truce time announced by all Palestinian parties. So, while Israeli artillery and tank fire were somehow silent under the ceasefire agreement in the West bank and Gaza, Israeli bulldozers were very active in destroying Palestinian houses and premises in the occupied city of Jerusalem and the surrounding areas in a flagrant violation of the agreement. Israeli feeble pretexts in this regard have become widely known to the Palestinian community and the whole International community. They include: illegal building, construction of bypass roads, green zones, security reasons, allegedly wanted people and martyrs.
The actual reason behind the on going merciless destruction campaigns is the racist ideological doctrine of creating a '' pure Jewish state'', a policy deeply rooted in the minds of the extremist Zionist circles currently ruling Israel.
Figures
LRC filed worker documented the following cases of demolitions during the month of August, 2003 in Jerusalem district:
1. 20 cases of demolitions divided as followed:
16 housing units;

3 animal farms (Barracks and fodder stores);

1 gas station with all attachments.
2. The total area of demolished housing units and premises is 2300 M2.
3. The total number of people became homeless as a result of this demolition campaign is 850.
4. Eight of the demolitions were carried out to make room for the construction of the separation wall.
5. Five of the housing units were demolished for the second time.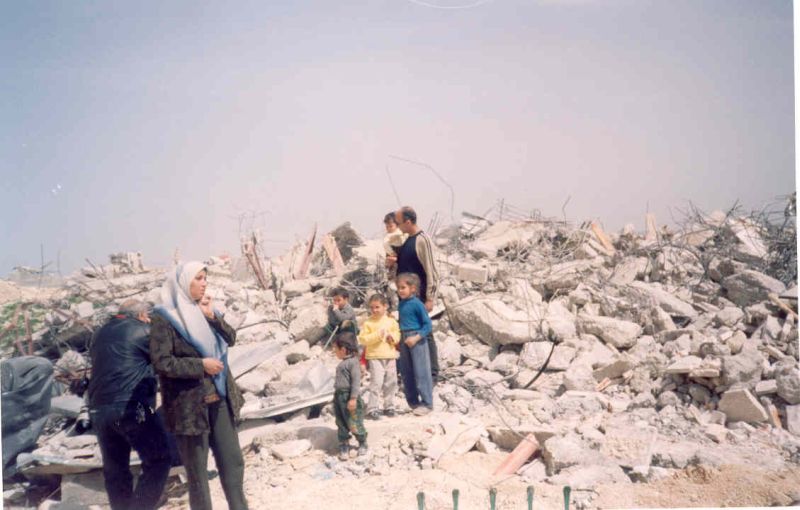 Members of a Palestinian family sanding on the ruins of their house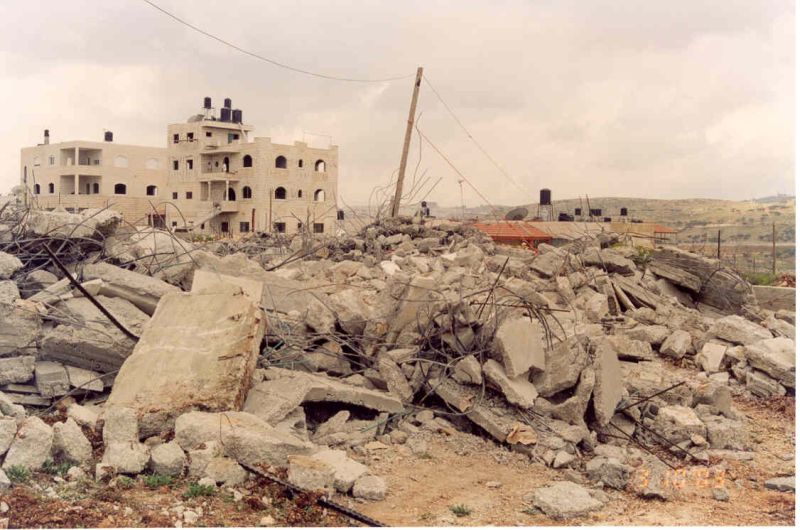 New demolition notices:
The Israeli occupation forces distributed 20 new notices of demolition in the following locations of Jerusalem district:
5 in Al Walaja;

5 in Jabel al Mukaber;

3 in Al Sawahra;

3 in Silwan;

2 in Al Isawiya;

1 in Sh'fat;

1 in Beit Hanina
Prepared by
The Land Research Center
LRC