Human Safari: Israel's Innovation in Tourism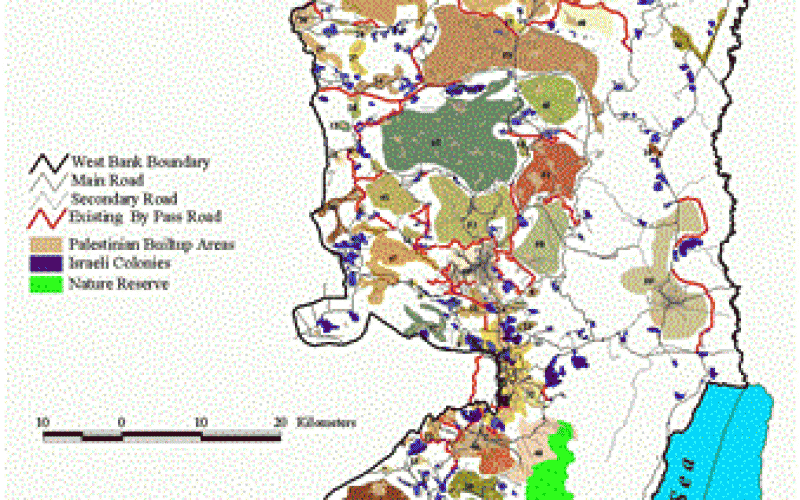 When people think of safari trips they think of Africa and of animals living in the wild. The images that come to their minds are those of lions, giraffes, elephants and monkeys. However, in Palestine, the word 'Safari' developed a new meaning, thanks to Israel's new-old policy of segregation. Many people are aware of Israel's policy of blockading Palestinian villages and encircling them to the point of strangulation; click for related topic.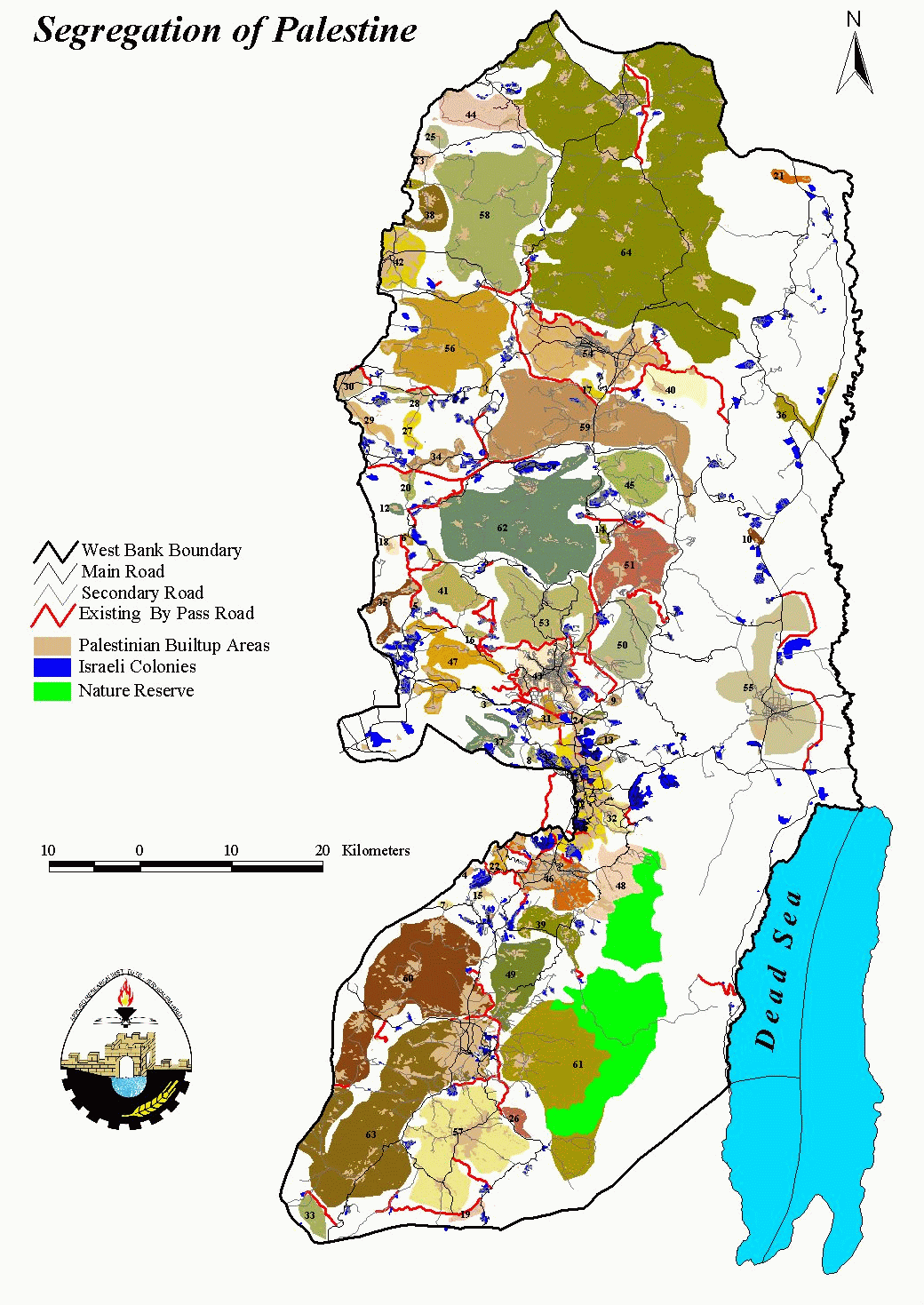 But what's new this time is that the Israeli authorities have taken this segregation a step further. They are now erecting picket fences around Palestinian villages so that the observation of Palestinians can be done 'safely'. The village of Hussan is one of those chosen locations for these 'human safaris'; see photo..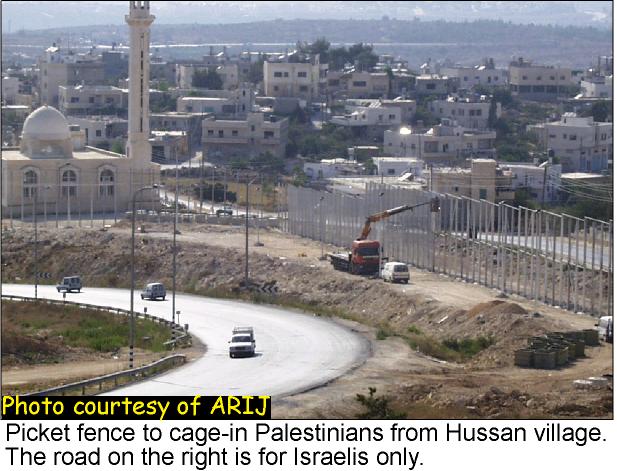 Hussan, a small village located at the west of Bethlehem, represents a typical case of Israeli attempts to cantonize the West Bank and Gaza. In a previous report we mentioned how the Israeli Military force started to excavate a trench 3 km long in the western part of the village; click for more. At that time, the intention seemed to be the creation of a buffer zone for the bypass road number 60, allegedly to protect the Israeli settlers' cars from potential Palestinian attack.
However, on August first, the real intention surfaced. The Israeli military force came back to the area, started to refill the trench and established a fence surrounding the western vicinity of the village. As a result, the village's built up area was seperated from the agricultural land and thus isolating more than 100 Dunums belonging to the villagers. The Israeli authorities claim that there is a military necessity for establishing this fence but hardly any objective observer could agree; see photo..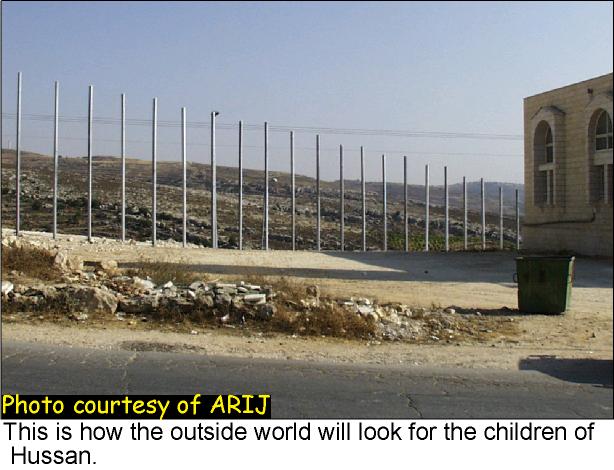 The fence is five meters high, so even if the villagers try using a trampoline they won't be able to go over it. In addition, a 'heavy duty' watchtower (made of reinforced concrete) has been installed a couple of weeks earlier to watch over the villagers' every move; see photo.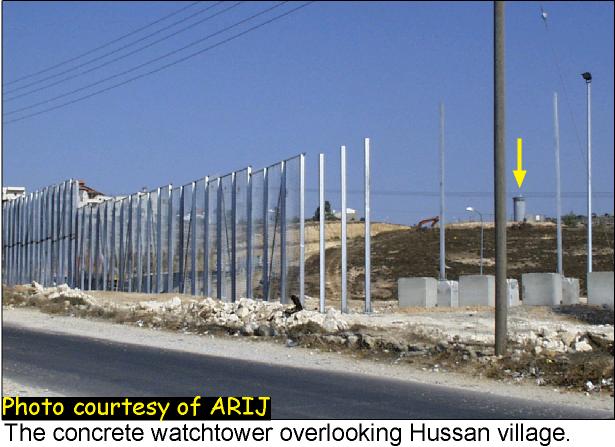 The residents of Hussan are very disturbed by this new policy and the attitude of the Israeli policymakers. As if the closure and the inhumane treatment at the checkpoints were not enough; these new measures add insult to injury. One of the villagers commented by saying ''the next thing you know is to find bus-loads of tourists coming to the fence to throw peanuts or bananas to us.''
As the Al Aqsa Intifada approaches its first anniversary, it is very hard to see how such degrading policies could help bridge the rift between the two people. In any event, establishing human safaris is definitely a non-starter. Genuine reconciliation demands genuine respect.
Prepared by:
The Applied Research Institute – Jerusalem