The Occupation Notifies Residential and Agricultural facilities in Ras Al-Auja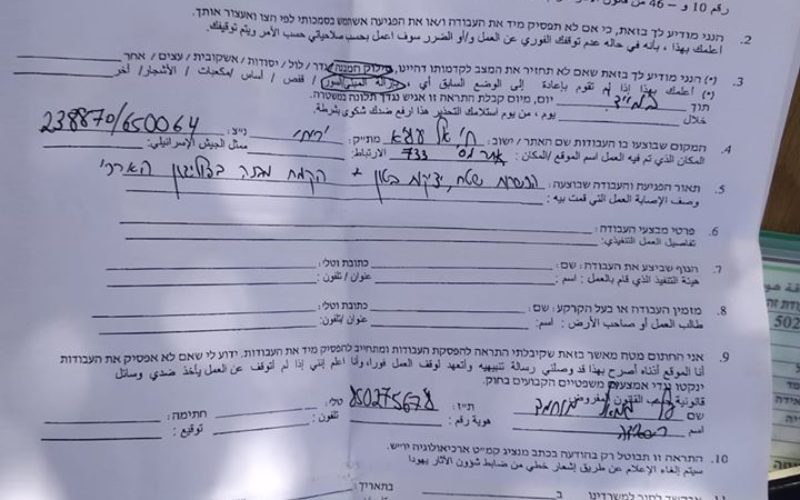 Violation: Removal notice for residential and agricultural facilities.
Location: Ras Al-Auja area / Jericho governorate.
Date: May 18th 2020.
Perpetrators: The Israeli Occupation Civil Administration.
Victims: Citizen Jamal Al-Rashayda.
Description:
An Israeli Occpation Army force accompanied by Archeology Officer raided Ras Al-Auja north west Jericho in May 18th 2020, and gave citizen Jamal Al-Rashayda (42) a military notice entitled "Halting Destroying Antiquities", numbered 00419 and includes a decision to remove residential and agricultural facilities immediately , under claims of violating an Archeological site numbered (733).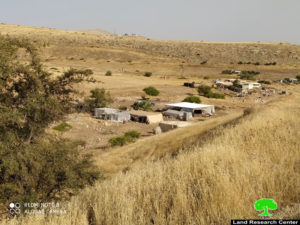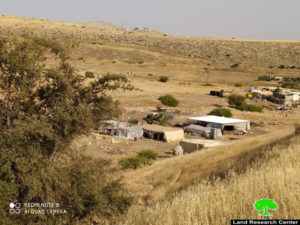 Photos 1+2: The targeted facilities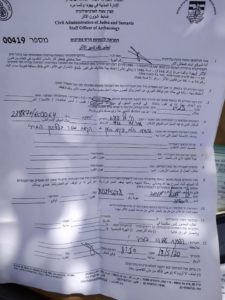 Photo 2: notice issued by the occupation authorities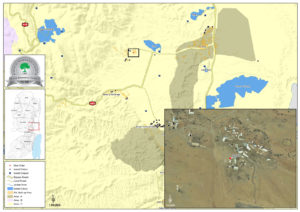 Reportedly, the targeted facilities were constructed more than seven years ago , and make a home for a family of six , four of them are children. Here is more information about the targeted facilities:
A shack used for agricultural purposes built of plastic sheets with a total area of (90 m2) and used as a barn (contains 75 heads of sheep).
A tent, composed of a metal body and nylon, with a total area of 36 m2.
Residential tent with a total area of (46 m2) , inhabited by a family of six, four of them are children.
Residential tent with a total area of 36 m2.
Tent used as a store for feeds with a total area of (32 m2) built of plastic sheets and a metal body.
The Owner told LRC the following:
"I have been living in Ras Al-Auja area and Al-Auja for more than thirteen years; I depend on agriculture and cattle breeding for living , early 2013 , the occupation destroyed our tents and displaced my family from Al-Auja ,so we had to move to the western area of Ras Al-Auja. But I also suffered from colonists assaults there , as Colonists of the illegal colony "'Umair" harass and assault the Bedouin community all the time , but we stayed in the area because we don't have any other options. In may 18th 2020, The occupation gave us notices under claims that we have been living on an Archeological site , the occupation authorities also refuse objections." 
Noteworthy, the Bedouin community in Ras Al-Auja early this year witnessed a mass demolition operation that reached about 17 families living at the location, which resulted in a massive destruction, in addition to daily harassments represented in night raids , and depriving the community from basic survival needs such as electricity , water and roads, Other than using force of arms to displace residents under claims of state lands from one side, and archeological areas from the other. 
Al-'Auja village – an overview:
12 km from Jericho city, Al-'Auja village has a total area of 106,399 sunums, of which 1,186 dunums are a built up area for the village , it also has a population of 5,224 people until 2017 census.
The Israeli occupation confiscated about 4717 dunums for colonization , 1600 dunums are military bases for the army, while bypass 90 , which is 8,180 m long and devoured 818 dunums,  in addition to Israeli settlement that ate up 2,299 dunums, as shown in the following table:
| | | | |
| --- | --- | --- | --- |
| Settlement name | Establishment year | Confiscated lands | Number of settlers |
| Jiljal | 1970 | 287 | 162 |
| Netiv HaGedud | 1975 | 1,004 | 120 |
| Na'aran | 1981 | 441 | 52 |
| Yattaf | 1970 | 514 | 136 |
| Nahal Tzuri | 1981 | 53 | N.A |
| Total | 9877 | 2,299 | 470 |