The Occupation demolished a house belongs to citizen Najeh Tu'aimat in Umm Qussa / south Hebron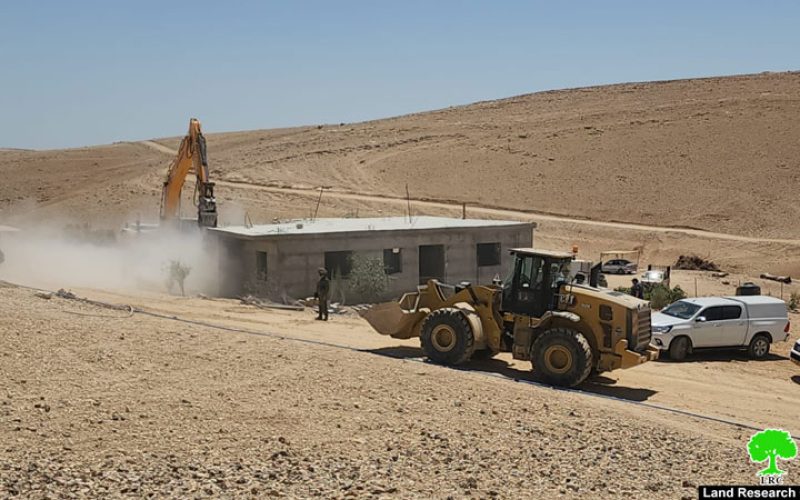 Violation: Demolishing a house for a citizen.
Date: July 25th 2022.
Location: Umm Qussa – Yatta town / Hebron governorate.
Perpetrators: The Israeli Civil Administration.
Victims: Citizen Najeh Tu'aimat.
Description:
Monday, July 25th 2022, the Israeli Occupation authroities demolished a house belongs to citizen Najeh Tu'aimat , on the pretext of building without a license in Yatta town , East Hebron.
Affected citizen told LRC:
"A massive army force and border guards, employees from the building and organization department raided the area , accompanied by a bulldoazer , excavator  , surrounded the house and forced us to evict it, and in a blink of an eye the accompanying workers took our lugage threw them outside and carried out the demolition."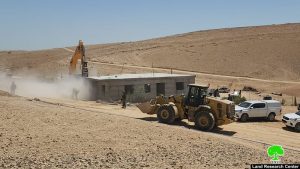 Photo 1: Demolition operation for house o0f Citizen Najeh Tu'aimat
The occupation demolished a house built of reinforced concrete since late 2021, the house has a total area of (120 m2) , and inhabited by a family of 6 (among them 4 children – 2 females).
The Occupation authorities targeted T'uaimat house with two halt of work notices , one of them was in Febreuary 23rd 2022 , the forces served a halt of work notice on the pretext of building without a license, and came back in May 30th 2022 , and served demolition and removal notice for a building that was issued uin refrence to military order 1797 , the citizen filed an objection then.

Photo 2: Construction opf T'uaimat house, which was leveled to the ground
The Occupation authorities increased rates of violations against citizens houses and structures in Umm Qussa village and the surrounding areas , the area is heavly targeted with halt of work notices and demolitions of houses and facilities , the authorities considers those lands and "Fire zine 917" , which at military trainings times , the residents are forcedly evicted leaving their houses and belongings under the fire of military trainings.
Prepared by
 The Land Research Center
LRC