INFOGRAPHIC: Israeli Settler attacks in the occupied West Bank during the First half of 2022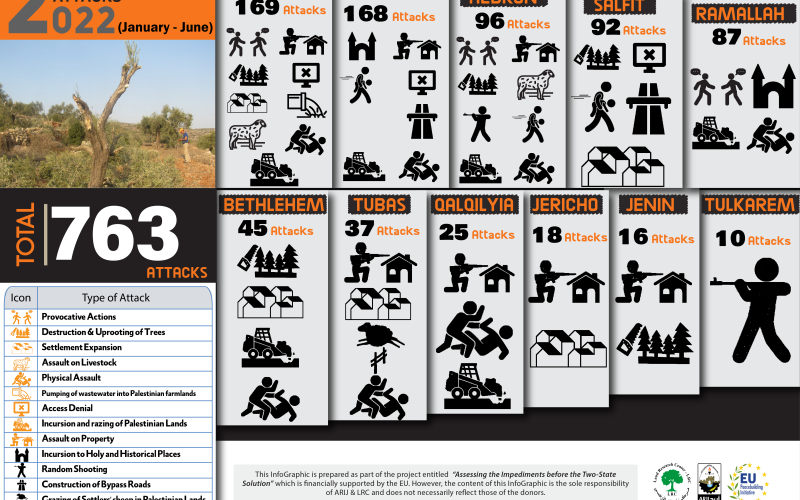 Israeli settler attacks escalate to an unprecedented level in the occupied West Bank and has become a continuous nightmare to the Palestinians, especially that these attacks are not confined to land and property, but target Palestinian civilians under the guise of the so called "Price Tag" policy. This systematic revenge policy is aimed at the Palestinian population all over the West Bank territory in an attempt to put pressure on the Israeli Government to not make any concessions with regard to settlement building and land annexation in the occupied State of Palestinian land. 
Analysis conducted by the Applied Research Institute – Jerusalem (ARIJ) to the Israeli settler attacks in the occupied Palestinian territory during the first half of 2022,  ARIJ recorded 763 settler attacks were committed at the hands of settler groups and have targeted lands, properties, livestock, agriculture and even Palestinian civilians themselves. These attacks inflicted huge losses and suffering upon the Palestinians.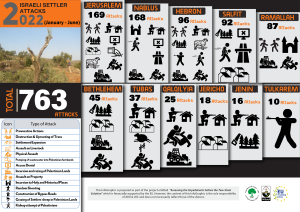 Prepared by:  
The Applied Research Institute – Jerusalem