Israeli Universities Approves on Ariel university as a member in the Council for Higher Education in Israel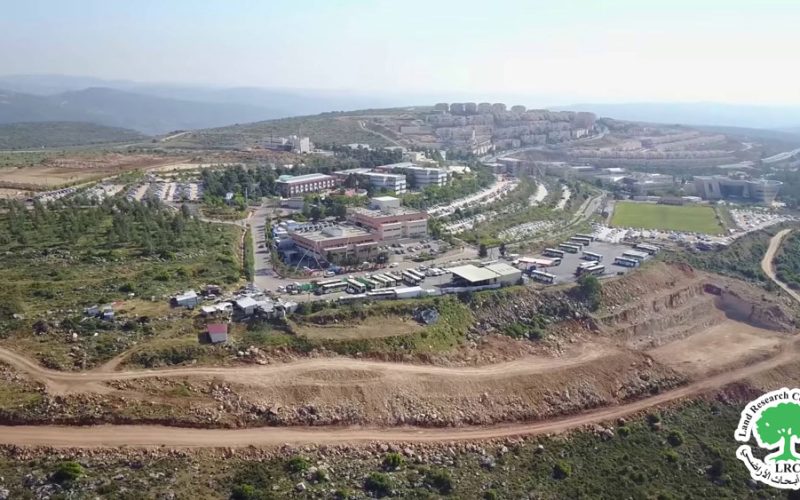 Violation: Ariel university joins Council for Higher Education in Israel.
Location: Salfit governorate.
Date: June 19th 2022.
Perpetrators:  so-called Council for Higher Education in Israel.
Victims: People of Bedouin communities.
Description:
Council for Higher Education in Israel approved on including a University in Ariel colony which is illegally built on West Bank lands, the decision was announced in June 19th 2022 , this comes ten years after Ariel college became a university.
This is a part of Israeli Judaization policies in Palestine , a violation at its core,  considering illegal Israeli colonies at the West Bank a part of Israel , where Israeli laws are applied and considered.
Human Rights Activist Khalid Ma'ale told LRC:
"This is a part of Israeli policies to Impose their illegal control on confiscated Palestinian lands, through considering illegal colonies at the West Bank a part  of the so called "Israeli lands".
The Israeli Benet Led government is making all possible efforts to take control over area C, That they now prohibit raising Palestinian flag at these areas.
Ariel colony started as a college related to Bar Ilan University in 1982 , and in 2005 , the college became independent , and in 2012 it became an Israeli official University, The University has 1400 students.
About Ariel:[1]
It is one of the biggest colonies in size in Salfit governorate. The occupation gave it the title of "Capital of Samaria". Ariel dates back to 1978; it is when the colony was established in the aftermath of Camp David agreement between Egypt and Israel.
The colony started on 500 confiscated dunums from Salfit city and Marda village to later seize 13775 dunums, of which 2479 dunums are the colony's built-up area.
Ariel now accommodates a collage and a number of factories, hotels and residential blocs. Until 2005, its total population mounted up to 16520 colonists.
The municipal borders of the colony is four times the size of its built-up area. This gives it the advantage to potential and future expansions. "Ariel" is the third biggest colony in the West Bank and Jerusalem in size and number of colonists . after "Maale Adoumim" and "Pezgat Zaev".
[1] GIS-LRC