The Geopolitical Status of Sharafat Town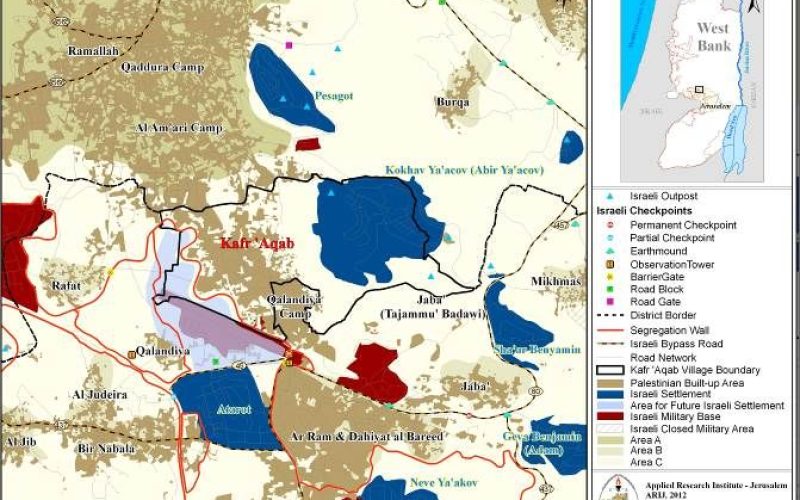 Sharafat is a Palestinian town in Jerusalem Governorate and located to its southwest. It is bordered by Beit Safafa and the settlement of Giv'at Hamatos to the east, Western Jerusalem to the north, Al Walaja village to the west, Beit Jala city and the settlement of Gilo to the south (ARIJ, 2022). The population of Sharafat town has exceeded 3,000 Palestinians in 2020 (Bimkom[1]). 
Geopolitical Status of Beit Sharafat Town
The entirety of Sharafat town, covering an area of 2,725 dunums is located under the control of Jerusalem Israeli Municipality, which was illegally and unilaterally expanded following the 1967 after the Israeli Occupation of the West Bank including East Jerusalem, in addition to Gaza Strip and other Arab lands. Jerusalem Governorate was divided into two main regions. J1 area is located inside the borders and under the control of Jerusalem Municipality, and includes many Palestinian communities from the Old Town and Jerusalem City (Beit Al Maqdis), in addition to Sharafat town which is located in (J1) area from its southern side. The other region is J2, which is located outside the borders and control of Jerusalem Municipality. It is noted that the Israeli Occupation Authorities have used the segregation plan which is represented by the construction of the Segregation Wall to redraw the boundaries of Jerusalem Municipality illegally and unilaterally, aiming to create a de facto situation in favor of the Jewish presence in the city. The Segregation Wall has separated the whole area of J1 from Jerusalem Governorate, except for Kafr 'Aqab and Shu'fat Camp Refugee camp.
According to the Oslo II Interim Agreement signed between the Palestinian Liberation Organization (PLO) and Israel on 28th September 1995, the West Bank was classified into areas "A," "B" and "C." The town of Beit Safafa & Sharafat was not subjected to this classification, but remained as it was before this agreement, under the control of Jerusalem Israeli Municipality.
Full Report, Click Here
[1] Survey of Palestinian Neighborhoods in East Jerusalem – Sharafat
http://bimkom.org/eng/wp-content/uploads/3.6_sharafat.pdf
Prepared by:  
The Applied Research Institute – Jerusalem