The Occupation Demolished Kiosks in Irtah village /West Tulkarm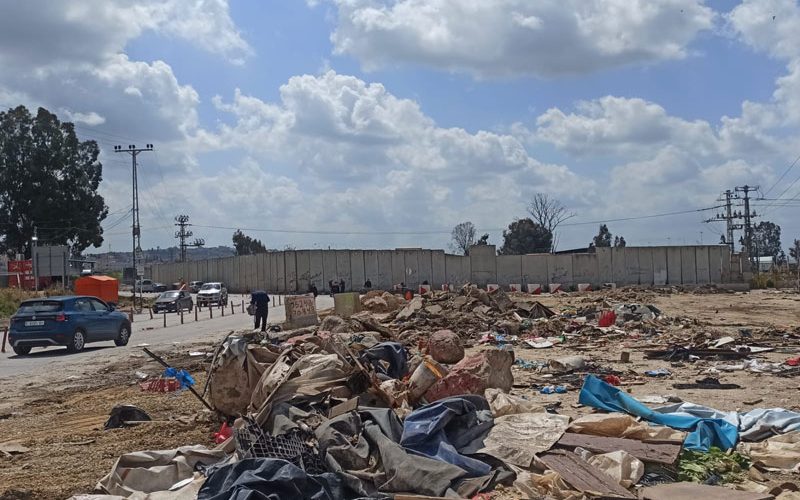 Violation: Demolition of kiosks.
Location: Irtah village / west Tulkarm.
Date: March 24th 2022.
Perpetrators: The Israeli Occupation forces.
Victims: A number of families at the area.
Description:
About 6:00 am, the Israeli Occupation forces stormed several kiosks nearby Irtah checkpoint west Tulkarm city , the Occupation through a civil bulldozer carried on a mass demolition operation to a number of kiosks, and ravaged a square used as a parking lot , many families lost their source of income in the operation.
The Occupation served a notice of eviction to the owners of the Kiosks in March 2022, on the pretext of installing them on the main road that leads to the military checkpoint, on the pretext of violating the area of the bypass road.
The following table shows more information about the damages:
Affected citizen

Family members

Of which / children

The targeted structures

males

females

Mohammed Abu 'Ali

4

3

5

Kiosk for fruits and vegetables

Amir Jaber

2

1

1

Kiosk for fruits and vegetables

Zaid Zahri

1

0

0

Kiosk for fruits and vegetables

Mohammed Khaleel

1

0

0

Kiosks for hot and cold drinks ,and destroying a refrigerator

Mohammed Fahmawi

2

2

2

Kiosk for drinks

Sami Raja Salih

2

3

2

Kiosk for snacks

Wajdi Jamal

1

2

1

Kiosk for snacks

Wessam Zaghal

2

1

1

Kiosk for snacks

Raed At-Taneeb

3

2

3

Kiosk for deserts

Nizar Abu Harfeel

1

0

0

Kiosk for fruits

Mahmoud Sobeh

3

1

2

Kiosk for drinks and snacks

Jihad Al-Khouli

1

4

3

Destroying the parking lot on one and a half dunum , and the surrounding siege

Total

23

19

20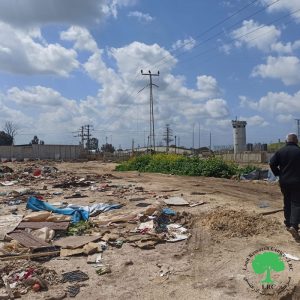 Palestinians, especially workers take the Irtah passing point every day to reach areas behind the green line. The Point was closed between 2001 until 2020 , but was reopened later for workers.
 A number of citizens sat up kiosks near by the passing point to make some money for their families. However, the occupation forces demolished them on the pretext that they are close to the Greenline.
Prepared by
 The Land Research Center
LRC