Halt of Work Notice for a House and an Electricity Network – East Yatta / Hebron governorate
Violation: Halt of Work notice.
Date: March 27th 2022.
Location: At-Tawani village – Yatta town / Hebron governorate.
Perpetrators: The Israeli Civil Administration.
Victims: People of At-Tawani village.
Description:
The Israeli Occupation authorities served halt of work notice for a house and an electricity network in At-Tawani east Yatta south Hebron governorate.
Sunday March 27th 2022 , about 11:00 am , military jeeps accompanied by a vehicle related to the building and organization department at the Civil Administration raided the southern part from the village  , and the so called building inspector wrote the notice , and hanged a notice on a power pole for the electricity network.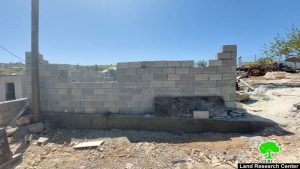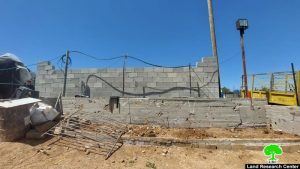 Photos 1+2: The targeted house and a part of the targeted electricity network
The Occupation authorities ordered the immediate stoppage of construction works, and sat April 11th 2022 as the date of the inspection subcommittee in Beit El military court to decide the fate of the structure.
The notices targeted the following:
Halt of work notice (40450): Targeted an under-construction house belong to citizen Fadel Raba'e , and still under construction , with a total area of (70 m2) built of bricks without a ceiling , and is supposed to be a home for a family of 7 , among them 4 children and 3 females.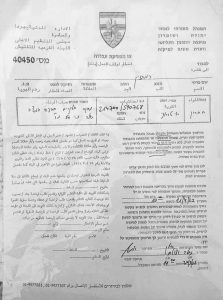 Notice (40451) which targeted an electricity network built of wooden poles (10) , the electricity is built by the village council to provide electricity to the southern part of the village , the network provides electricity to 10 houses, among them a house belong to citizen Fadel Raba'e.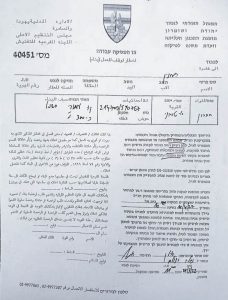 Notice number 40451 which targets an electricity network
About At-Tawani:[1]
At-Tawani village is located to the south of Hebron city in West Bank, it is only 20 km away from Yatta , and has a population of 400 people. At-Tawani is administrated by a village council, and the village contains a clinic , mosque and school to the eighth class. At-Tawani depends on rainwater for drinking an electricity generator to lighten the village. Surrounded by four settlements and a bypass road , At-Tawani is one of the most vulnerable villages.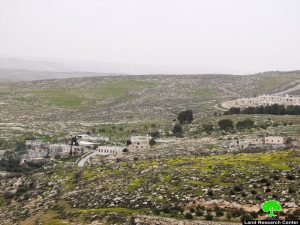 Photo 3: At-Tawani village and Ma'on colony
[1] GIS-LRC
Prepared by
 The Land Research Center
LRC