A land evacuation notice in the village of Al Jab'a village Bethlehem Governorate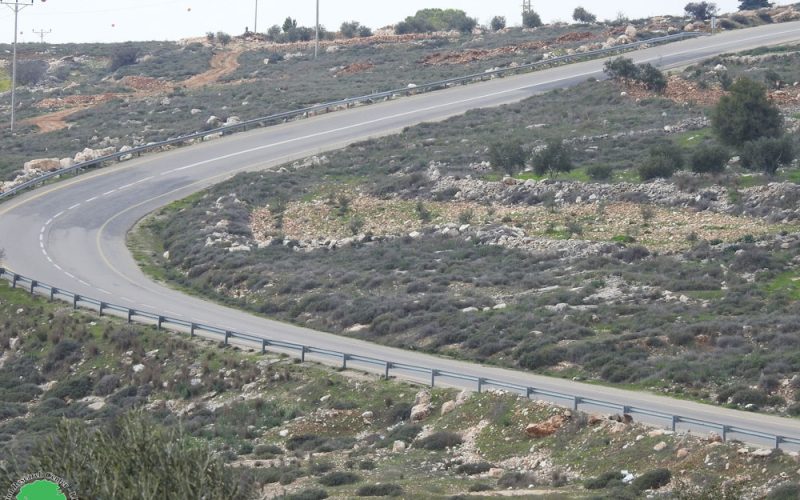 Violation: A notice to uproot olive trees in a piece of land
Location: Al-Jab'a village- Bethlehem Governorate.
Date: 03/02/2022 AD.
The perpetrators: the Israeli occupation army.
The affected party: Mr. Qasem Hussein.
The violation details:
The government property official in the Central Inspection Unit of the so-called Israeli Civil Administration in the West Bank notified on Thursday, February 3, 2022 AD, the owner of agricultural land with an area of 1.5 acres, to uproot and remove 30 olive trees on the pretext that the land is state land and that his work on it is considered an infringement on the state property. This plot of land was planted with olive trees two years ago as a source of livelihood for the family to improve their economic situation.
In an interview with the LRC's field researcher, the wife of Qassem Hussein stated the following:
"My husband Qassem suffers from difficult health conditions and he cannot work continuously, and we mainly depend for income on crops produced by our land which we owned from our ancestors. I do not know the reason for notifying us and preventing us from working on the land?!".
According to the map attached to the military notice, the plot of land in question is located on the side of the public street, and from the occupation's point of view, it poses a threat to the movement of the Israeli settlers and their safety, so the occupation is determined to prevent its owners from using it regardless of any considerations.  
Through this notice, the occupation authorities  demand the owner of the land to remove all the trees from the target plot, otherwise the occupation bulldozers will remove them, and he must pay all the costs involved. The landowner was given an ultimatum not exceeding 45 days to object to the decision.
The affected owner has a family of 8 members, including 3 children. Due to the poor health of the father, one of the sons was forced to stop schooling to help supporting the family.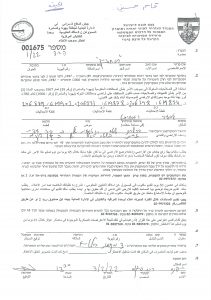 Picture No. 1: Copy of land evacuation order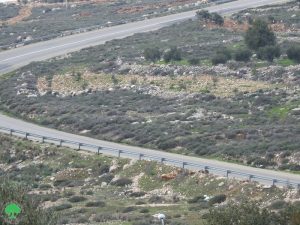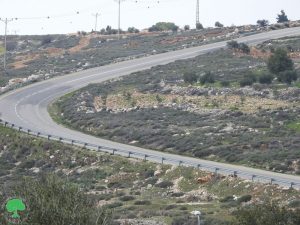 Photos 1-2: Photos of the target plot of land