The occupation demolishes 4 cisterns in a pastoral reserve in Masafer Yatta, south of Hebron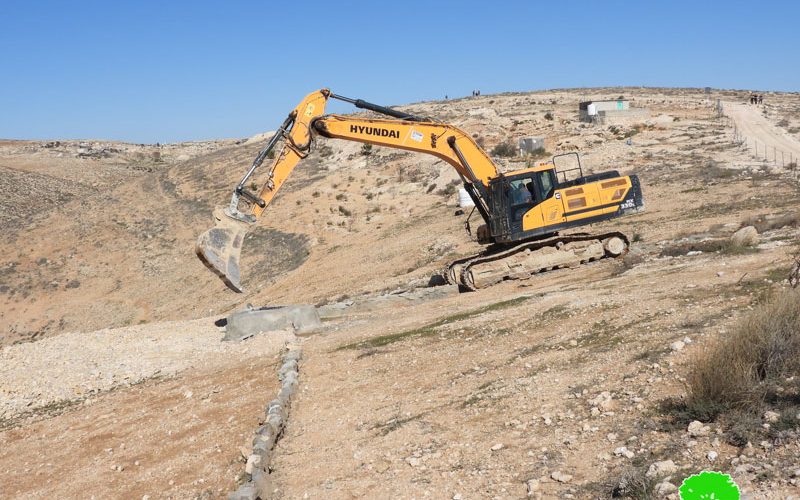 Violation: 4 agricultural cisterns demolished.
Violation date: 02/02/2022.
Location: Khallet al-Daba' – Yatta/ Hebron Governorate.
The aggressor: the so-called Israeli Civil Administration.
Victims: farmers of Masafer Yatta.
The violation details:
On Wednesday, February 2, 2022, the Israeli occupation authorities demolished four agricultural cisterns under the pretext that they were built without licenses in the village of Khallet al-Daba' in Masafer Yatta, south of Hebron Governorate.
At approximately nine in the morning, a force of the occupation army and personnel from the so-called Organization and Construction Department of the Civil Administration, backed by a Hyundai-made bulldozer, stormed the village, targeting the pastoral reserve northeast of the village. Up on arrival, the bulldozer began demolishing the cisterns and shoveling the dirt and rocks around them and dumped it inside the four cisterns.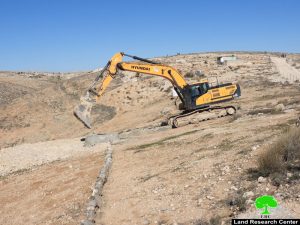 Pictures 1-3: The occupation bulldozer that demolished the cisterns  in the Khallet al-Dabaa nature reserve
The cisterns that were demolished by the occupation are located in a pastoral reserve established by citizens of the Dababsa and Amour families on a plot of land whose total area is 256 dunums after they had donated it for the public interest, to turn it into a pastoral reserve in the area, for the benefit of livestock breeders.
The Work began on the project last August. Its activities include constructing water collection cisterns, fencing the site, building internal roads, planting grazing trees, building irrigation networks and placing some water tanks that contribute to the irrigation of seedlings.
The cisterns were dug in the ground and roofed with reinforced concrete, and the capacity of each one was (70 m3).
This activity comes within the project "Water Resources Management and Land Protection – RELAP" implemented by the Palestinian Ministry of Agriculture and aims to rehabilitate lands and create pastures for citizens' livestock in areas threatened by settlement and displacement.
On 4/10/2021, the occupation authorities targeted the four cisterns with "demolition and removal" orders, based on Military Order No. 1797, in which they demanded the immediate demolition and removal of cisterns, and threatened to carry out the orders and demolish the cisterns after (96 hours) from the date of issuance, and, eventually, this threat was carried out on the fourth October as mentioned above.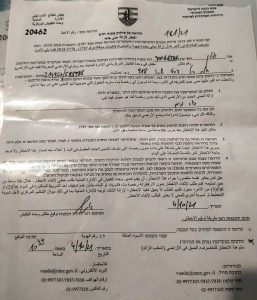 Picture 4: a copy of the military order.
It should be noted that the occupation authorities rejected all legal objections to the demolition orders and, even, the Israeli Supreme Court had, also, rejected all petitions to stop the demolition of the target cisterns.