Demolition of agricultural land and retaining walls owned by the Asila family in the town of Battir, Bethlehem Governorate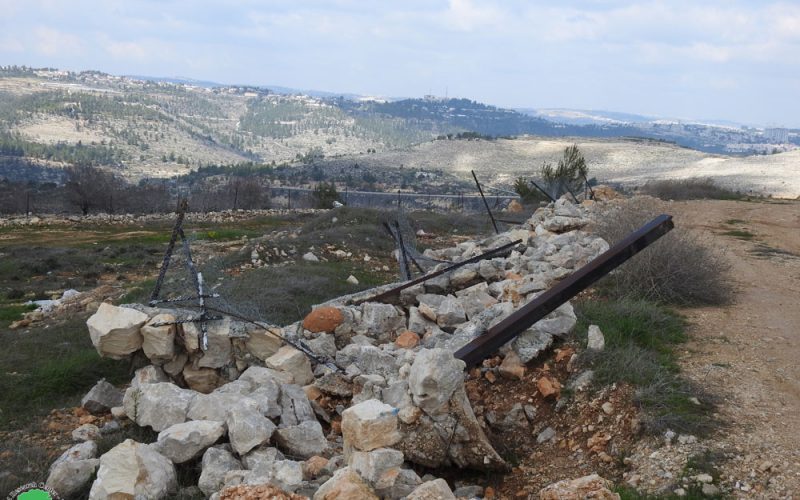 Violation: Razing 3 dunums of agricultural land, demolishing stone retaining  wall and uprooting 70 olive seedling.
Location: Al-Qusayr area – Battir / Bethlehem Governorate.
Date: January 11, 2022 AD.
perpetrator: the Israeli occupation army.
Affected party: Mrs. Suhad Muhammad Aseelah.
Description:
The Occupation bulldozers, under the protection of the occupation army, stormed the town of Battir on Tuesday, January 11, 2022 AD, and bulldozed an agricultural land and demolished stone retaining walls that were built around it. Moreover, the attacking force destroyed and uprooted 70 olive seedlings. All this was done on the pretext that it is state land. The target land is owned by Mrs. Suhad Muhammad Aseelah, the wife of citizen Muhammad Owaina.
It must be added that the citizen was notified in advance, December 27, 2021, by the so-called "Civil Administration personnel responsible for the Israeli government property affiliated to the Central Inspection Unit".  The target land has an area of 3 dunums surrounded by retaining walls and barbed wire at the length of 300 m and planted with 70  olive seedlings.
Before leaving the site, the occupation bulldozers, also, destropyed the small agricultural road leading to the target land, cutting it from the town of Battir.
According to the attached map, it is clear that the target land is located close to the area marked by the occupation as potential for future settlement expansion due to its proximity to Jerusalem. The Qusair area has been under repeated attacks since the beginning of the occupation despite the fact that it is privately owned by Palestinians.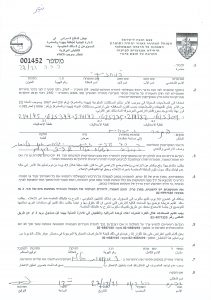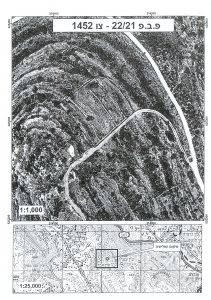 Picture No. 1+2: copies of military notices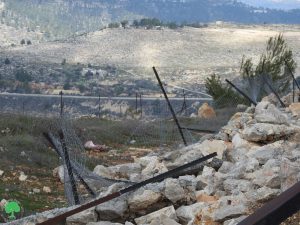 Photos 3-5: Pictures of  the damage caused to the land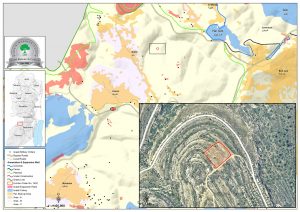 About Battir:
The village is located 7km to the western side of Bethlehem. It is edged by the occupied lands of 1948 from the north and west, al-Walaja village from the northeast, and Husan village from the south.
Battir has a total population of 5117 people until 2014 and has a total land area of 6681 dunum, 832 of which are built-up area.
Oslo Accords divided the lands of Battir as follows:
1467 dunums are classified as area B
5214 dunums are classified as area C
Prepared by
 The Land Research Center
LRC