Halt of Work Notice served in Ma'in village / south Hebron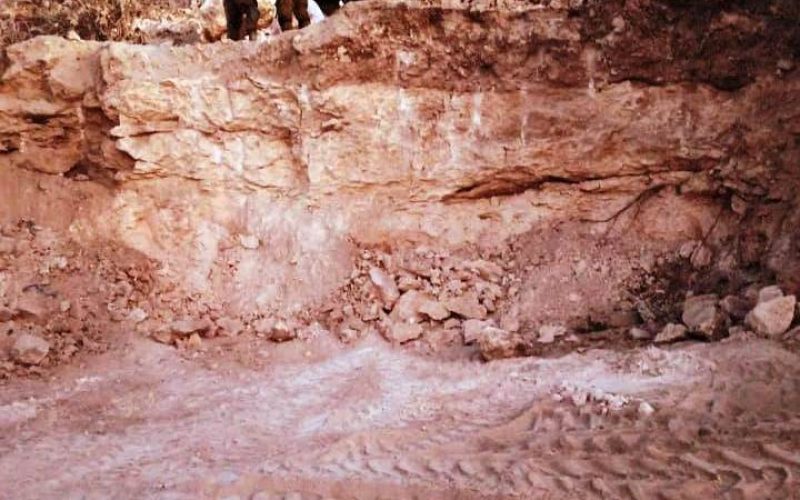 Violation: Halt of work notice for a plot.
Date: October 8th 2021.
Location: Ma'in – Yatta / Hebron Governorate.
Perpetrators: The so-called Israel Antiquities Authority.
Victims: citizen Sa'id Hamamda.
Description:                                                                                                 
Friday, October 8th 2021, the occupation authorities issued a halt of work notice for a plot belongs to citizen Sa'id Hamamda , in Ma'in village southeast Yatta , on the pretext of violating an Archeology site.
Friday afternoon, an army force raided Ma'in village, and served a notice numbered (697) issued by the Head Staff officer of the Archeology department at the "Israeli Civil Administration". The notice ordered the immediate stoppage of work at the site, and threatened to file a complaint to the Israeli police in case the excavation and land leveling continued.
Photo 1: The Occupation forces raiding the location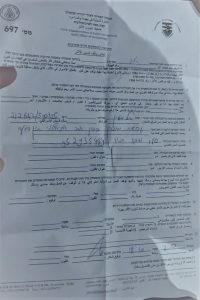 Notice number 697
Hamamda carried out leveling his plot (200 m2) to build a house for his family of 8, 3 of them are children.
Ma'in village is located to the south of Yatta , the occupation authorities heavily targets the area with Halt of Work and Demolition notices, on the pretext that the area is an archeological site.
Prepared by
 The Land Research Center
LRC