The Israeli Occupation Forces Demolished an Under Construction House in Janatah / Bethlehem Governorate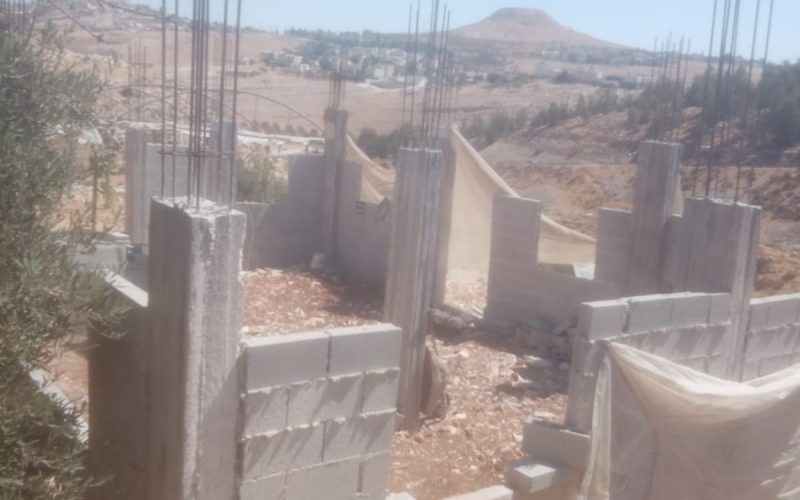 Violation: Demolishing an under-construction house.
Location: Haramla – Janattah town / Bethlehem governorate.
Date: September 1st 2021.
Perpetrators: The Israeli Civil Administration.
Victims: Nasser Sabah.
Description:
Wednesday, September 1st 2021, the Israeli Occupation bulldozers demolished an under-construction house in Haramala area at Janattah town, belongs to citizen Nasser 'Atieh on the pretext of building without a license.
Noting that the owner received Military order (96 hours) in August 25th 2021, so the owner did not have enough time to do anything to protect his house.
This type of military orders makes it possible for Israeli forces to demolish Palestinian homes deemed as "new" in Area C within 96 hours of a demolition order or removal notice being issued which "blatantly violate international law and contravenes existing local legislation.
According to the military order, "new structures" are those identified by an Israeli " Civil" Administration (ICA) inspector as having been built within the previous six months, or inhabited for less than 30 days prior to the removal notice. The only way to prevent the demolition is to produce a valid building permit or provide evidence that the targeted structure is not "new" within the meaning of the order.
The new order severely restricts the right to a hearing or the opportunity of appeal. According to the planning regulations applicable in Area C, the first enforcement measure against an unlicensed structure is a stop-work order, which gives the owner 30 days to object and try to obtain a building permit retroactively. If this fails, (COGAT) may issue a final demolition order, usually due for implementation within two to four weeks.
Milad Office Member Nasri Suliman in Janattah municipality told LRC:
"The Occupation forces carry out frequent assaults, and prohibit citizens from building in their own lands in area C , despite that , Palestinians still building new structures in area C because they don't have any construction locations left in A and B."
Noteworthy, Nasr supports a family of 8 , 6 of them are children , the family was dreaming to peacefully live at this house.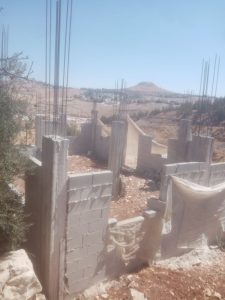 Photo 1: The house before the demolition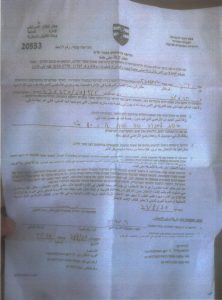 Photo 2: A notice for the new building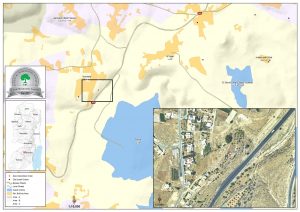 Legal Commentary:
The demolition of Palestinian homes and structures by the occupation authorities is part of their violations of international and humanitarian law, and the violation of the right to adequate housing for Palestinian citizens guaranteed by international law and international treaties presented by the following articles:
The Fourth Geneva Convention, Article 147, stipulates that "extensive destruction and appropriation of property, not justified by military necessity and carried out unlawfully and wantonly" is a "grave breach" of the Convention.
Article 53 of the Fourth Geneva Convention of 1948 prohibits the destruction of property, as this article states the following: "The occupying power is prohibited from destroying any private, fixed or movable property related to individuals or groups, the state or public authorities, or social or cooperative organizations, unless the war operations inevitably require this destruction.
Article 33 of the Fourth Geneva Convention states: "No protected person may be punished for an offense he or she has not personally committed.
Paragraph 'g' of Article 23 of the Hague Convention of 1907 AD also warned against destroying or seizing the enemy's property, unless the necessities of war necessarily require such destruction or seizure.
About Jannatah:
4.5 kilometer south Bethlahem, Jannatah is surrounded by Khallet Hamad and Hindaza (north) Khallet al Haddad (west), Al-Fraidis and Jubbet adh Dhib (east), and Nokdim and Al Davidn settlements (south).
Jannatah has a total population of 7336 people according to statistics conducted in 2007. It has a total area of 11887 of which 90 dunums are a built-up area of the village.
The Israeli occupation devoured 281 dunums of the lands of the village for two colonies. The first one is "El David – Kfar Eldad which was built in 1999 and confiscated 163 dunums of the village. The second is "Nokdim" which was built in 1982 and devoured 118 dunums. It is inhabited by 646 colonists.
According to Oslo Accords, 10% of Jannatah is under Area A , 28 % is under area B . However, most of the village lands (52 %) is under Area C (Israel maintains full security and administrative control).10 % is a natural reserved area. Here are the area in dunums:
Area A (1233) dunums.
Area B (3312) dunums.
Area C (6212) dunums.
Natural reserve (1130) dunums.
Prepared by
 The Land Research Center
LRC