The Israeli Occupation Demolished Agricultural Structures in At-Tawani and Ar-Rakeez in Masafer Yatta / South Hebron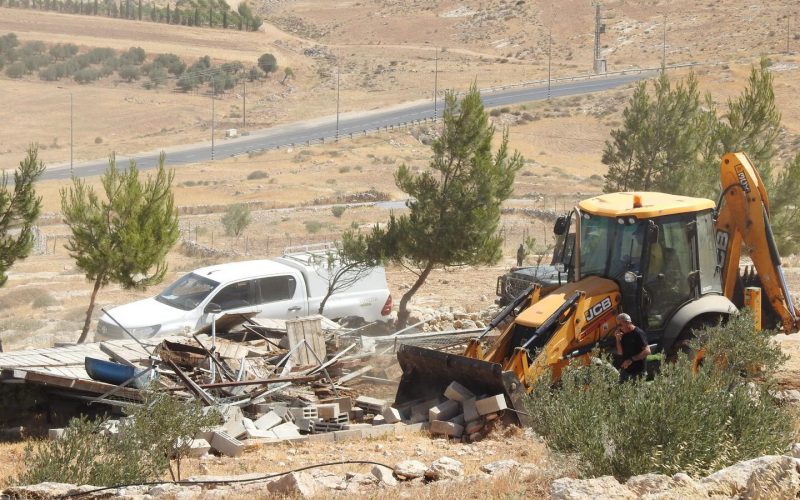 Violation: Demolition of two agricultural facilities.
Date: June 8th 2021.
Location: Masafer Yatta / Hebron Governorate.
Perpetrators: The Israeli Civil Administration.
Victims: Fadel Al-'Amour and Mohammed Raba'e.
Description:
Tuesday, June 8th 2021, the Israeli occupation forces demolished two agricultural structures on the pretext of building without a license in At-Tawani and Ar-Rakiz villages in Masafer Yatta.
An army force accompanied by the so-called civil administration and two bulldozers (JCB and Volvo) raided At-Tawani village, and demolished an agricultural room belongs to Fadel Al-'Amour built of bricks and steel sheets (30 m2).
Al-'Amour built the room to be a resting place and a storage for agricultural tools.
The Occupation authorities later headed to Ar-Rakeez village and demolished an agricultural facility belongs to Mohammed Raba'e. The targeted struture is reportedly built of woods and steel sheets and contain 50 heads of sheep, the targeted barn is 70 m2.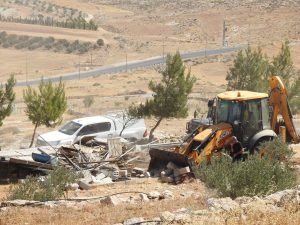 Photo 1: demolition of structures in Masafer Yatta / Source: protection and steadfastness committee
The Occupation Authorities issued halt of Work notices in June 20th 2020, and came back in February 8th 2021 to issue demolition orders on the pretext of building without a license, after refusing licensing applications.