Halt of Work Notice for Umm Qassa school East Yatta / Hebron governorate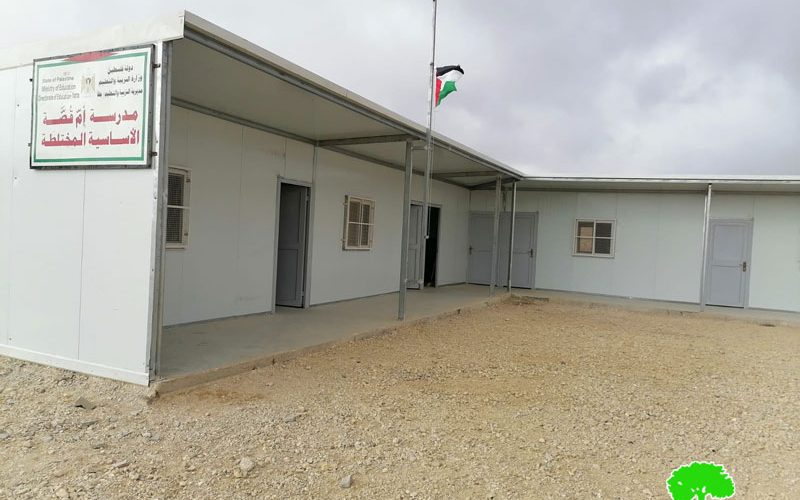 Violation: Halt of Work notice.
Date: June 29th 2021.
Location: Khirbet Umm Qassa – Yatta town / Hebron governorate.
Perpetrators: The Israeli Civil Administration.
Victims: students of Umm Qassa hamlet.
Description:
Thursday, June 29th 2021, the Israeli Occupation authorities issued halt of work notices, on the pretext of building without a license in Umm Qassa hamlet south Hebron Governorate.
 About 10:00 am, a vehicle from the Israeli Civil Administration raided Umm Qassa village, and got to the school building. the Civil Administration construction inspector wrote a halt of work notice, hanged it on the building, and took pictures of it before withdrawing.
According to notice number (31927), the occupation authorities ordered the immediate stoppage of construction works, and sat July 16th 2021 as the date of the subcommittee session in Beit El military court to decide the fate of the structures.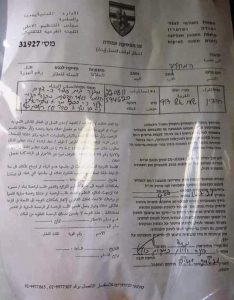 Halt of work notice 31927 which targets Umm Qassa school
The school building is built of steel sheets, and has a total area of 186 m2, built since August 2020, and has 41 students (first to fifth grades), in addition to 9 children registered at the kindergarten program. The notice targets school facilities (bathrooms) 10 m2 built of bricks and steel sheets, in addition to a metal pergola (72 m2). The notice also targets a cement wall that surrounds the school (100 m * 1 m).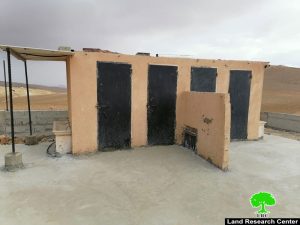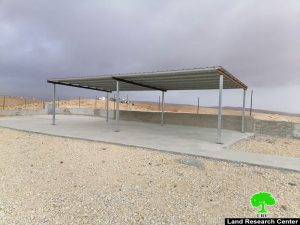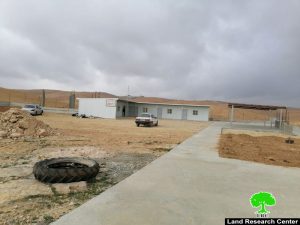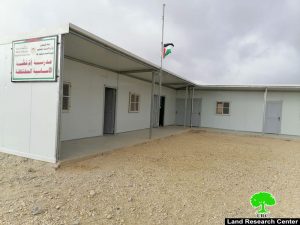 Photos 1-4: Umm Qassa School (the targeted facilities)
Noteworthy, in January 17th 2021 , the occupation issued demolition and removal order for the school , mosque and cistern, The notice was issued in reference to military order 1797. In January 27th 2021, the occupation machineries demolished a cistern and a mosque – still in the early phase of construction, and now they are again targeting the school.
Khirbet Umm Qussa:
Located to the north east of Yatta, close to Umm Ad-Daraj and 'Arab Az-Zuwaidin , Umm Qussa has a population of 300 people , most of which depend mainly on agriculture and cattle breeding , most of the Khirbet's structures are tents and steel sheets , the Khirbet has a road connecting it to bypass 317 , and the occupation built Karmaiel colony on confiscated lands in its south.
Prepared by
 The Land Research Center
LRC