The Israeli Occupation takes over a private plot for the expansion of Wad Sa'ir street east Hebron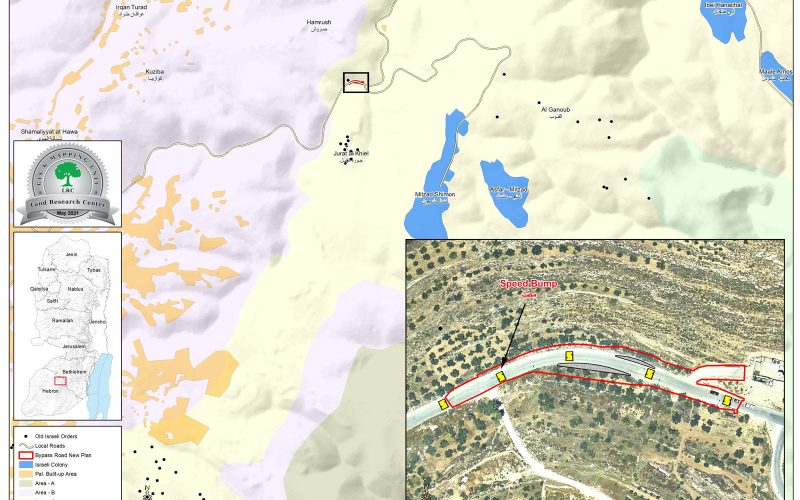 Violation: illegal seizure of a 2.3 dunums plot.
Date: Early May 2021.
Location: Wad Si'ir – Si'ir town / Hebron Governorate.
Perpetrators: The so-called Israeli Civil Administration.
Victims: Citizen Murad Shalalda and his parents.
Description:
The Israeli Occupation authorities gave citizen Murad Shalalda an outline to take over part of his plot for the expansion of a military watch point in Wad Si'ir town east Hebron.
Citizen Shalalda (50) said that the area officer at the Civil Administration gave them an outline that shows the targeted plot in the leveling for a road in Wad Si'ir.
Shalalda pointed out that the outline was not attached by a confiscation notice. Considering the outline, 2.3 dunums of lands will be seized, the occupation authorities will expand a 200 m segment of the road.
The expansions will require the uprooting of 20 aging olive trees on both sides of the road and within the expansion area, Shalalda told LRC that each plot ages more than 50 years.
In 2015, the occupation authorities set up a military watch point on a plot belong to Shalalda family, at that time the occupation authorities confiscated 500 m , and is devouring more lands for the expansion of the street  nearby the military watch point.
The Occupation authorities set up a military watch point on the crossroads that leads to "Asfer" and "Mitsad" colonies east Si'ir. When studying the plan, it turns out that the occupation authorities will set up five speed bumps on the to be expanded segment, in order to reduce number of Palestinian cars passing through this segment, the occupation forces will also set up a military checkpoint and conduct vehicle searches every day.
Noteworthy, according to Murad Shalalda testimony, the so-called area officer refused to give Shalalda a confiscation notice or military order, notably to prevent him from filing an objection in Israeli military courts.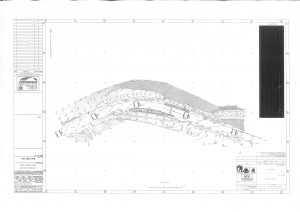 The outline and the aerial photography that shows the expansion spot