New Colonial Units to be Built on Dhaher Sobeh area/ Salfit Governorate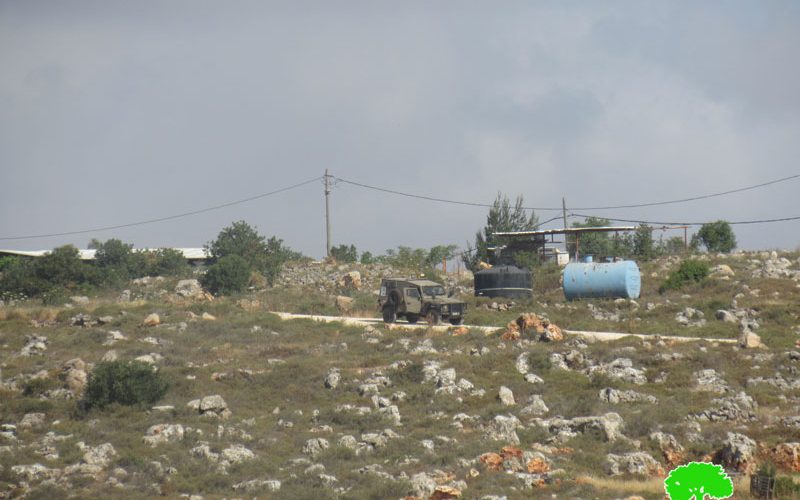 Violation: building New Colonial Units.
Location: Dhaher Sobeh area/ Salfit Governorate.
Date: May 4th 2021.
Perpetrators: a group of colonists.
Victims: Number of farmers in Kafr Ad-Dik.
Description:
Early May 2021, three colonial units were reportedly sat up in Dhaher Sobeh area, and a new colonial road 200 m was opened to facilitate colonial activities at the area.
This step was preceded by the establishment of a Kibbutz at the location in 2018, a group of colonists protected by the Occupation forces ravaged more than 155 dunums at the area to establish a Kibbutz, noting that the targeted lands are allegedly "state properties". It is worthy mentioning that about 12 dunums of those lands were rehabilitated and planted with olives under the project of "Greenifying Palestine" which is funded by the Food and Agriculture Organization.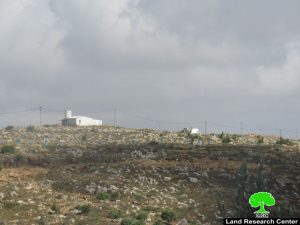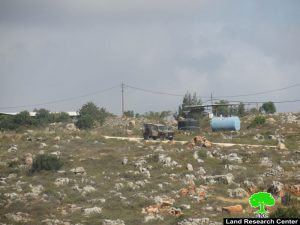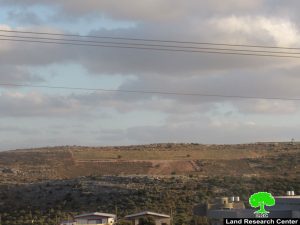 Photos 1-3: New Colonial Units in Dhaher Sobeh area
Reportedly, during the past three years and until the date of this report, LRC documented vicious colonists attacks at the area represented in cutting a large number of trees especially olives in groves related to Kafr Ad-Dik , other than sealing off an agricultural road that leads to Bidya and Kafr Ad-Dik town.
On the ground, the colonial units were built up a hill surrounded by the Palestinian villages Deir Ballut, Rafat and Sarta , it also connects Kafr Ad-Dik village to Az-Zawiya an=d Bidya areas.
The Responsible on the legal aid department in Salfit Governorate Firas Salama told LRC:
"In 1985, the occupation changed land settlement of 400 dunums in Dhaher Sobh into an Israeli State property, and only few years later colonists started expanding on the lands under claims of renting them from the Israeli Civil Administration. The Occupation authorities on the other hand waged a war against farmers represented in demolishing water harvesting cisterns and retaining walls built by the Palestinian Agricultural Relief Committee at the location to support farmers' steadfastness. Similar situation was reported in 2016 represented in demolishing agricultural room and closing off vital roads, and in 2018 vast areas of lands were leveled to set up colonial units."
The dangerous part about these units that they might in the future create a connection between the illegal colonies Ped'uel (west) and Bruchin (East), which will result in isolating tens of dunums and many Palestinian communities.
Dhaher Sobeh Significance to Salfit:
Dhaher Sobeh has a total area of 300 dunums planted with olives, and has a strategic location in Salfit governorate. In addition to its location at the heart of the governorate, it is considered one of the most fertile area containing many springs it also overviews the coastal plains of Palestine.
The area also has a historical significance as well, it is known of Roman and Islamic heritages antiquities that are a conclusive evidence on the Arabism of the land. In Addition, Dhaher Sobeh  is a main source of income for family framing in Salfit.