Israeli Illegal Colonists Uproot 100 Olive Saplings in Haribat An-Nabi area – Yatta / Hebron Governorate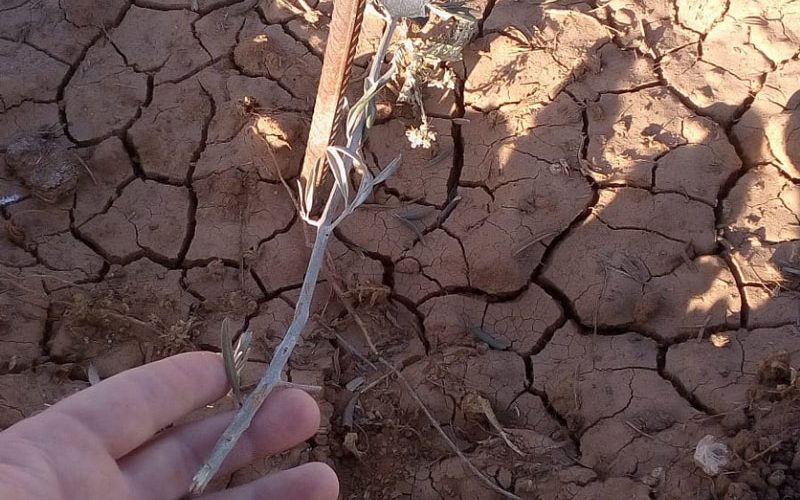 Violation: Uprooting 100 Olive trees.
Date: May 16th 2021.
Location: Haribat An-Nabi – Yatta / Hebron Governorate.
Perpetrators: Fanatic colonists.
Victims: Citizen 'Ayesh Rasheed.
Description:
Israeli Illegal colonists uprooted 100 olive trees from a plot that belong to 'Ayed Roushdi from Haribat An-Nabi Hamlet east Yatta South Hebron.
The Landowner in Yatta received a phone call in May 16th 2021, from a citizen in Haribat An-Nabi, informing that a group of colonists gathered on bypass 317, and are trying to attack citizens lands, then they went to a nearby plot and targeted olive saplings.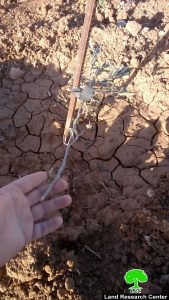 Photos 1-5: The targeted Saplings from Haribat An-Nabi area
The targeted plot is nearby bypass (317) which connects Israeli colonies south Hebron Governorate, Sosiya and Beit Yatir colonies are built nearby the plot.
Rasheed had planted the saplings on the land in January 2021, and have been taking good care of them and watering them on a daily basis, but colonists did not hesitate to destroy them.
Haribat An-Nabi has a total population of 80 people , and located nearby the road that links bypass 317 and Beit Yatir colony , noting that illegal colonists attack people of the Hamlet frequently.