Colonists Carry out a Wave of Assaults Against People of At-Tawani and Al-Mufqara east Yatta / Hebron Governorate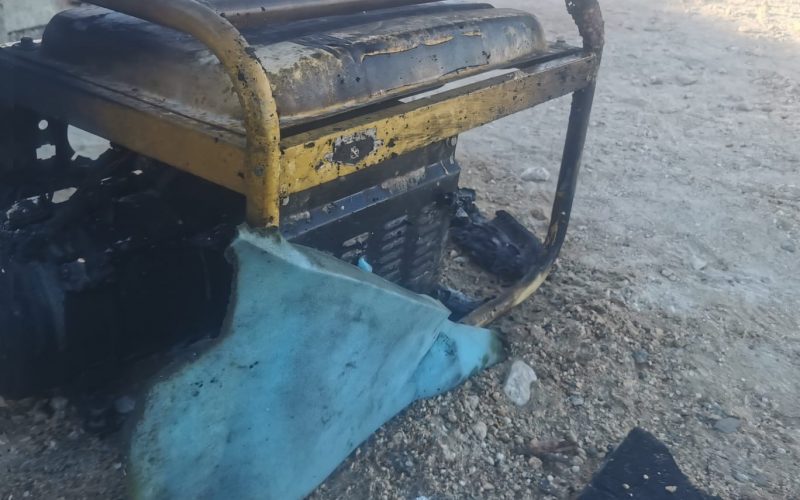 Violation: Colonists assaults against Palestinians and Their properties.
Date: May 2021.
Location: At-Tawani and Al-Mufqara east Yatta / Hebron Governorate.
Perpetrators: Israeli illegal Colonists.
Victims: People of At-Tawani and Al-Mufqara.
Description:
An escalation in colonists' assaults was noted in At-Tawani and Al-Mufqara east Yatta. Not a day passes without recording assaults against people of the village and their properties, many of which are documented in reports at our website.
It is Noteworthy to mention, Ma'on colony is illegally built on citizens lands in At-Tawani and Al-Mufqara east Yatta. The colony witnesses continuous expansion, as colonists are trying to seize more lands around the colony, they also sneak to nearby forests to cut trees and establish cattle barns and residences.
The Israeli Occupation army are patrolling 24/7 around the colony providing protection for colonists as they carry out attacks against Palestinians.
May 20th 2021, LRC team met At-Tawani and Al-Mufqara village council head Mr.Mohammed Raba'e, and discussed colonists attacks on people of the village during the past month.
Raba'e pointed out that people of the village filed 15 complaints to the occupation police since April 15th 2021, in addition to tens of complaints filed in the past months. The village council follows the complaints via lawyers and legal aid organizations. But rather than finding and arresting perpetrators, the occupation forces summon the targeted Palestinians (Victims).
Attacks carried out in At-Tawani and Al-Mufqara according to the village council:
May 6th 2021, illegal colonists attacked citizens Mahmoud Hamamda (57) while he was herding in postures at Al-Mufqara. Two masked colonists from Avigayil attacked him with stones, one of them was injured in his hand and taken to a medical center for treatment.
May 8th 2021, at noon colonists set fire to a wheat field that belong to citizens Mohammed and Bilal Raba'e in Sarura east At-Tawani village, the fire ate 75 dunums of their fields. The fanatic Colonists also threw stones on anyone approaching the area, and fire trucks could not reach the location due to the rough road. The flames ate the wheat fields and only stopped upon reaching an empty area.
Also, May 8th in the afternoon, colonists attacked a house belong to Musa Raba'e at the eastern part of At-Tawani (the closest house to Ma'on colony). People of the village tried to stop the attack and protect Musa's family, but the occupation forces shot tear gas against citizens, and many injuries were reported.
May 15th 2021 at noon a group of colonists from Ma'on raided a cave that was rehabilitated and became similar to a home for the protection committee, and the village council gave them (electricity supplier, kitchenware and mattresses). Colonists sat the cave on fire, the village council head estimates that the financial loss had reach 23 thousand shekels , they also demolished a cement wall next to the cave.
| | |
| --- | --- |
| | |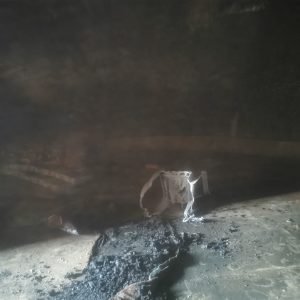 Photos 1-3: the cave after the fire – Source members of the protection committee
Illegal Colonists uprooted nearly 20 olive trees from a grove that belongs to citizen Rabhi Raba'e, and burnt a posture (1.5 dunums).
As long as colonists find protection from the Israeli Occupation Army and Support from the Israeli right-wing government, Attacks against Palestinian and their properties will continue.