Two Tents Demolished and Confiscated in Khallet Taha – West Dura / Hebron Governorate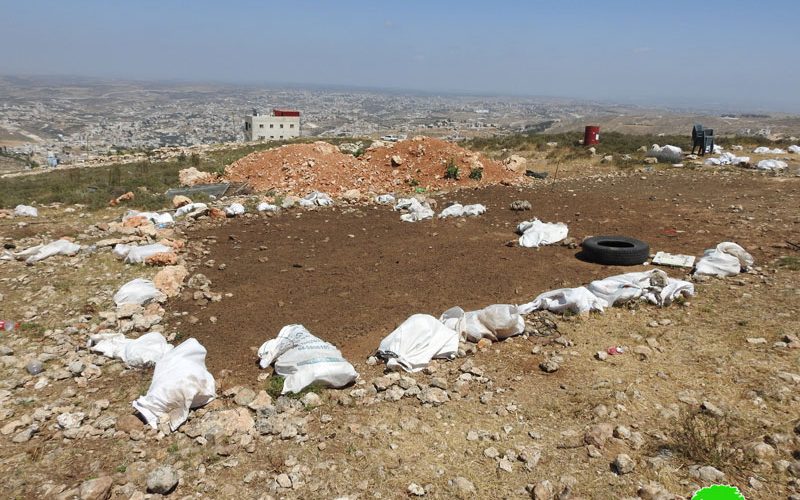 Violation: demolition and confiscation of residential tents.
Date: April 12th 2021.
Location: Khallet Taha – Yatta / Hebron Governorate.
Perpetrator: The So-called Israeli Civil Administration.
Victims: family of Eid Al-Sarai'ah.
Description:
April 12th   2021, the Israeli Occupation Authorities demolished and confiscated two tents belong to family of Eid As-Saraia'a in the area of Khallet Taha, west Dura south Hebron governorate.
As-Saraia'a, 55 years, explained that a force of the occupation army, accompanied by officers from the Planning and Building Department in the Israeli Civil Administration and a bulldozer, stormed the area, without prior notice, and demolished the two tents, then confiscated them.
The Occupation Authorities demolished a plastic sheets tent set on a metal body, with a total area of 50 m2 , that was used as a residence for family of As-Saraia'a (7 members , 3 of which are children).
The Occupation Demolished another tent that was used as a barn, noting that As-Saraia'a  raises 100 heads of sheep , the barn was built of barbed wires set on metal corners with a total area of (150 m) part of which is covered with plastic sheets.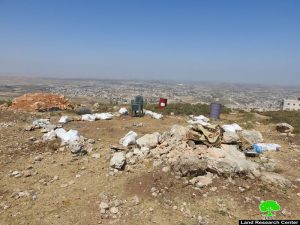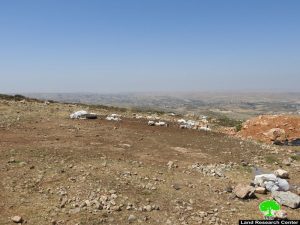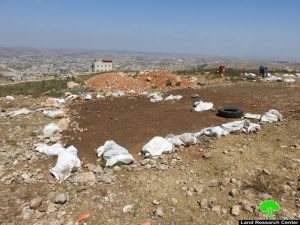 Photos 1-3: Location of the targeted tents
The two demolished and confiscated tents, consist of a tent with an area of 50 square meters which was used as a residence for Al-Sarai'a
As-Sarais'a had come to the area in search of pastures for his livestock, knowing that he is a Bedouin citizen of the eastern town of Yatta, and he travels with his livestock in search of pastures and water.
It should be noted that the occupation authorities clearly target the Khallet Taha area, west Dura, by demolishing citizens houses and tents, and to prevent construction in that particular area due to the existence of the colony of "Nighot"  which is constantly expanding  at the expense of the surrounding Palestinian land.