Halt of Work notice for a house in Susiya village /south Hebron governorate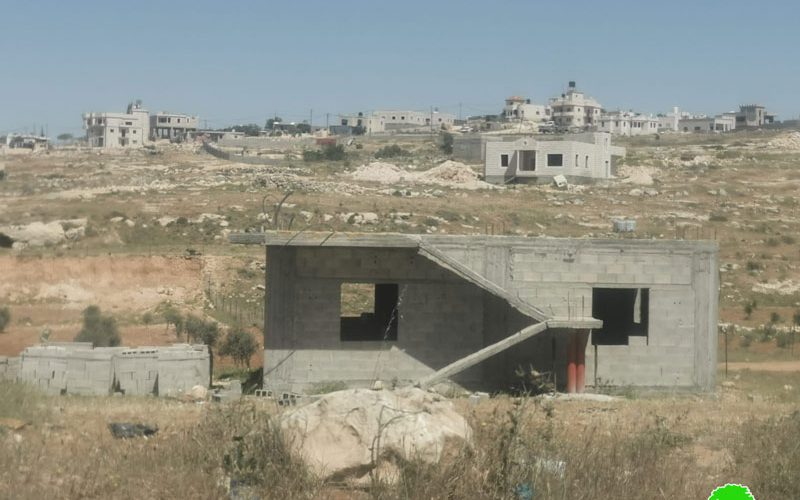 Violation: Halt of Work Notice for a house.
Date: April 12th 2021.
Location: Susiya – Yatta / Hebron Governorate.
Perpetrators: the so-called Israeli Civil Administration.
Victims:  family of citizen Khalil Shreiteh.
Description:
Monday, April 12th 2021, the Israeli Occupation Authorities suspended the construction of a house on the pretext of building without a permit. The targeted house belongs to Khaleel Shreiteh and located in Sosiya , Hebron Governorate.
A vehicle belongs to the so-called Israeli Civil Administration, accompanied by an army patrol raided the area, and the so-called construction inspector at the "Civil Administration" wrote a halt of work notice, hanged it to the wall and took pictures of it before withdrawing.
The notice is numbered (266768), in which the occupation authorities called up on the owner to "immediately stop the construction work," under the pretext of building without a permit. The notice sat May 5th 2021 as the date of the subcommittee session in "Beit El" military court, to decide the fate of the structure.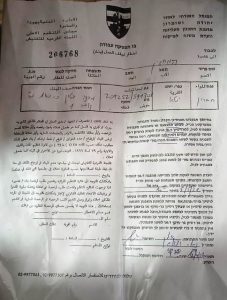 Copy of Notice number 266768, which targets the house of citizen Shreitah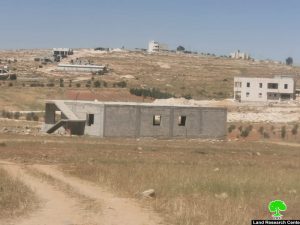 Photos 1 + 2: the target house
Shreiteh had started building the house in 2020, and it is still in the final phases of construction, with a total area of 200 m3. It is built of bricks and concrete, and supposed to be a home for  Shrieteh's family of (7), including 5 children.
This happened despite the fact that Shrieteh has all the papers to prove his ownership of the land on which the house was built. He is going to apply for a house building permission to be synchronized with an objection application against the latest occupation measures. However, as is always the case, the occupation authorities do not grant building permits to Palestinian citizens  in order to limit urban expansion in the area classified "C" according to the Oslo accords, and facilitate control of these lands in favor of colonial occupation projects.
It should be noted that the occupation authorities target Susiya village with stop work notices, and sometimes, carry out demolition operations against its homes and facilities with the aim of forcing citizens to leave their lands for the sake of "Susiya" colony's future expansion.