Colonists Ravage Zanota village lands to Construct a new Outpost south Hebron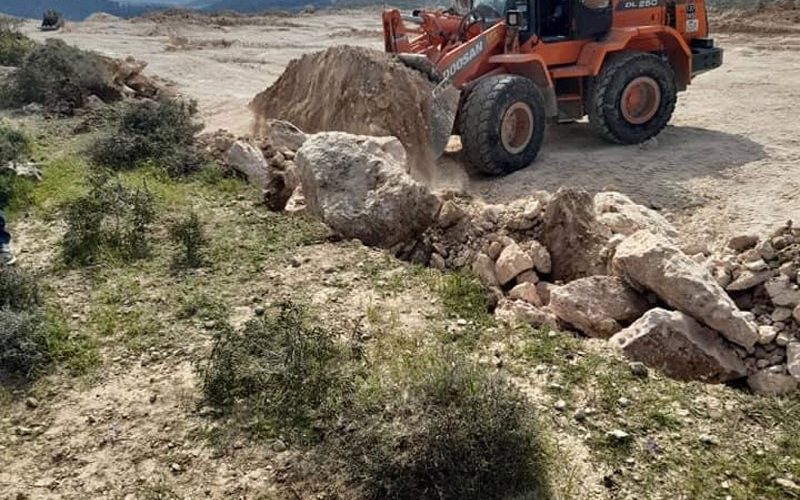 Violation: Ravaging lands.
Date: March 10th 2021.
Location: Khirbet Zanota- Adh-Dhaheriya / Hebron Governorate.
Perpetrators: illegal Colonists.
Victims: Citizens from At-Tell family.
Description:
'Adel At-Tell, a member of Zanota village council south Ad-Dhaheriya testified that colonists seized Palestinians' lands in order to establish a new outpost.
March 10th 2021, Palestinians reported ravages in their lands located at Khallet Al-Bshaiti and She'ab Ad-Deer south the village, colonists brought heavy machineries, and opened a road that links Metarim colony and a nearby hell 1.5 km.
The road is estimated to be 6 km wide, and once colonists reached the targeted hill, they ravaged 20 dunums of land and leveled it for illegal colonial construction.
Land owners and village council members went to confront the perpetrators, and talked to  an illegal colonist named "Yanun" who said that he lives in Susiya colony and claimed that he rented the plot from the "state" , and that he will use it in cattle breeding , caravans and barns were brought to the location, and the occupation authorities provided services and facilitations for the colonists' "barn".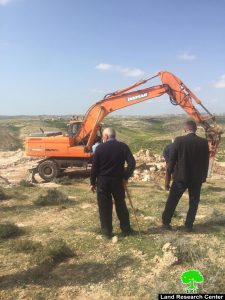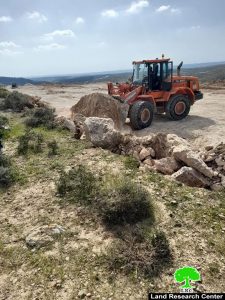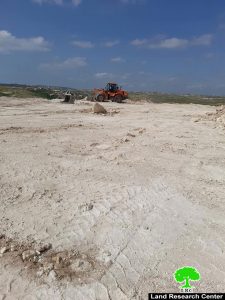 The Village Council head said that the new outpost will affect thousands dunums of lands, especially postures used by people of Zanota . Noting that herders of the village own about 4500 heads of sheep, and building this outpost will have a devastating impact to livestock, those postures are significant to Zanota herders.
At-tell pointed out that owners of the targeted lands did not receive any preceding notices, and citizens will file an objection immediately to the occupation forces.
The targeted lands belong to:
Heirs of Suliman At-Tell.
Heirs of Isma'il At-Tell.
Heirs of Mahmoud Khdeirat.
Talab At-Tell.
Mustafa At-Tell.