The Occupation Wages a Demolition Campaign in many places in Masafer Yatta / South Hebron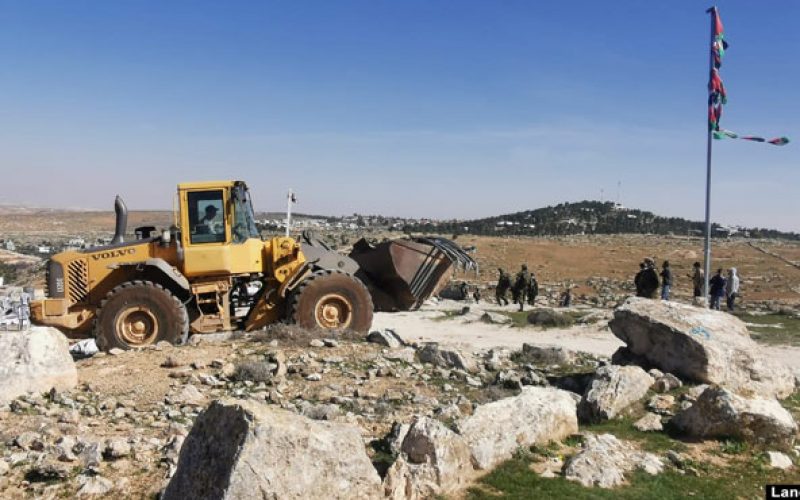 Violation: Demolishing and Confiscating residences and facilities.
Date: February 10th – 2021.
Location: Masafer Yatta / Hebron Governorate.
Perpetrators: The Israeli Occupation Civil Administration.
Victims: Number of Citizens from Masafer Yatta.
Description:
Wednesday, The Israeli Occupation carried out a vicious campaign in Masafer Yatta south Hebron, on the pretext of building structures without licenses.
In the early morning hours of Wednesday , massive army forces accompanied by officers from the building and organization department related to the Israeli civil Administration , and a Volvo dozer raided Ar-Rakeez village east Yatta , and demolished two tents at the village.
The targeted structures are solidarity tents , set up to show support to citizen Haroun Abu 'Aram (25) , who was shot in January 2021 , while he was trying to stop the occupation forces from confiscating an electric generator that used to provide electricity for his house , which was also demolished several times.
The Occupation demolished the two tents with a total area of (60 m2) , and confiscated its components , metal bodies loaded on a truck , and plastic sheets loaded on a vehicle related to the civil administration.
The Occupation authorities also confiscated outdoor bathroom used by family of citizen Rasmi Abu 'Aram , which is composed of 8 members , 3 of them are children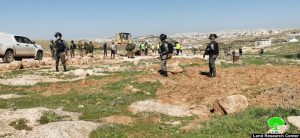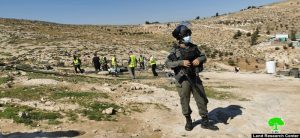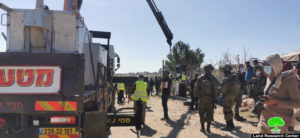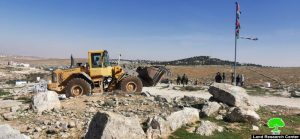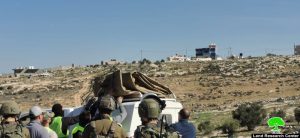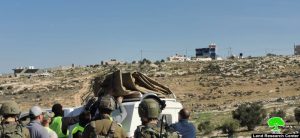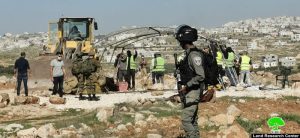 Photos 1-6: Demolishing and Confiscating citizens' tents and facilities
The Occupation Forces went to Sosiya village south Yatta , and got to the western side to a house belong to Citizen Ghalib Ash-Shamesti , who set up a tent at his plot for sleeping during certain agricultural seasons , the targeted tent has a total area of 40 m2 , the owner used to sleep at it with his family (5 members , 3 of them are children), the tent was demolished and confiscated.
At-Tawameen area: The Occupation Authorities went to At-Tawameen area east Yatta , to a plot belong to citizen Barakat Mur and confiscated an outdoor bathroom built of metal sheets. Noteworthy, As a result of the rough circumstances Mur lives at a cave at his plot , and the Illegal colony Susiya is expanding on the surrounding lands , especially the eastern area. Colonists on the other hand, won't stop their violent attacks on a daily basis.
Umm Al-Khair village:
The Occupation Authorities demolished a tent belong to Citizen Majid Al-Hathaleen used for selling fuel and vehicle oils , citizens of Masafer Yatta go to this tent for fuel because the closest gas station is (15 km away) , the occupation authorities confiscated the tent , the fuel pump, and everything at the tent.
Noteworthy, the occupation authority implemented a demolition and confiscation campaign without any previous notices. The Occupation applies "Low of transported goods" for this kind of demolition and confiscation. The Israelis do not consider this type of measurements as "Demolition" , while people and their children are losing their residences as a result of such operations.